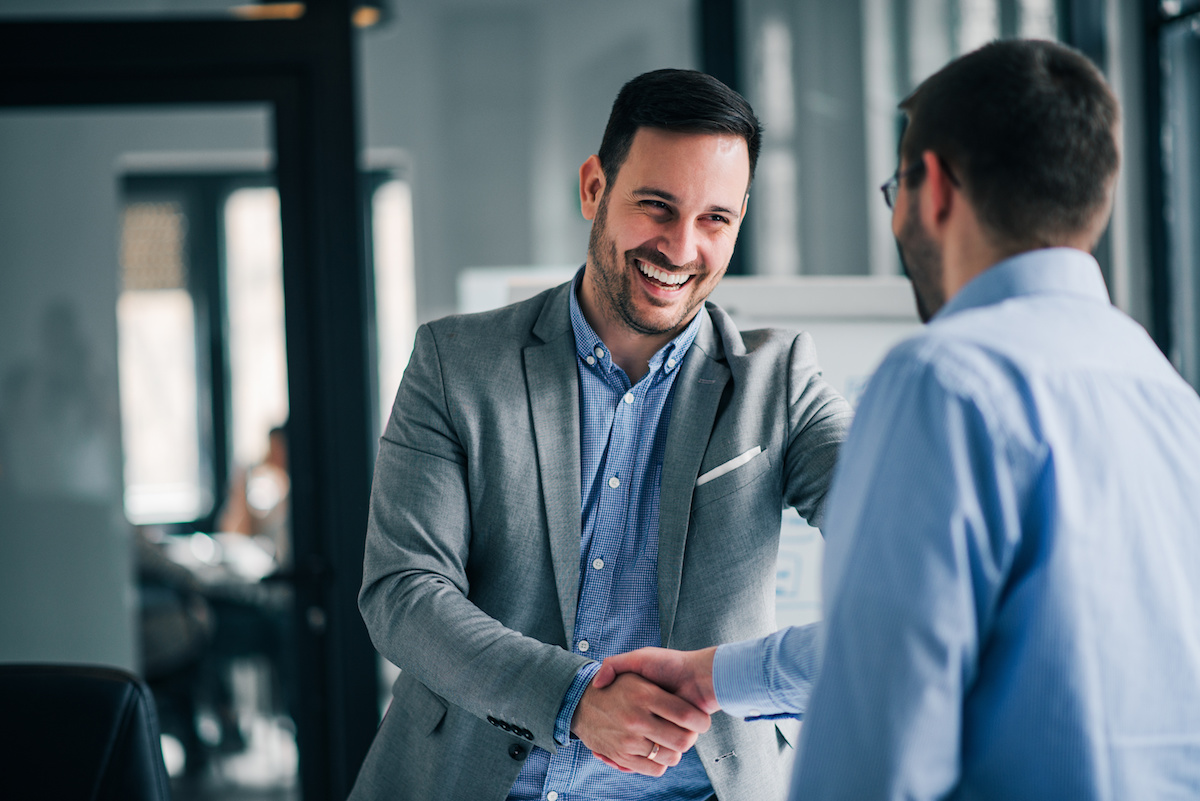 Traditionally, employers have made hiring decisions based almost exclusively on competence; breaking down a role into a laundry list of "required skills" and seeking candidates whose experience matches up with their wish list of ideal traits.
However, the state of the workforce is rapidly changing. Recruiting in low unemployment continues to be a challenge for companies, while finding candidates who are a good "culture fit" is an increasingly important component of hiring processes. This means that it's becoming more and more difficult for companies to find employees who meet the criteria they're looking for — and, most importantly, are actually seeking to make a career move.
The ability to hire employees who align with your needs will become even more critical as senior talent is predicted to become scarcer in the future. In fact, a Boston Consulting Group survey found that 56% of executives foresee "critical gaps" in their ability to fill senior management roles in the coming years.
So, how can your business overcome these modern hiring hurdles to build a workforce that isn't just aligned with your current needs, but has the ability to scale and adapt to achieve your future goals as well? We have an idea: hire for potential, not experience.
Why Make a Hire for Potential, Not Experience?
When it comes to making a new hire, you may be asking yourself, "Which is more important, experience or potential?" There are numerous pros and cons to hiring experienced vs inexperienced employees to weigh, and your decision will depend on a variety of factors, such as your budget and capacity gaps. To help you come to that decision, we've broken down some of the benefits of hiring someone with no experience but plenty of potential.
You could be limiting your candidate pool and overlooking the best fit
When you turn candidates away simply because they don't fit into the skill and experience level parameters you've initially set for an open position, you could be missing out on the perfect candidate. For example, let's say a candidate puts in an application for a job posting that says you're looking for three years of experience. They only have one and a half years of experience, so you immediately write them off for the position before even looking over the rest of their resume.
Yet, had you looked further, you would have seen that they check every other box, are passionate and excited about your company, and would be a great culture fit. While this doesn't necessarily guarantee that they would be your perfect match, it probably warrants a phone screening or initial interview. You've put a lot of consideration into your job descriptions and are looking for a certain amount of experience for a reason, but consider being open to weighing years on the job with everything else a candidate can offer as well.
Experience doesn't equal performance
You may assume that if a candidate was able to accomplish "XYZ" somewhere else, they can just as easily do it for your company, too. However, this isn't necessarily true, as prior experience doesn't always guarantee a certain level of performance. It's easy for an employee to become stagnant and stuck in a rut after doing the same job or working in the same industry for a long period of time. While they may have years and years of experience, those could be years without any truly significant change, results, or personal growth. Bringing extensive knowledge to the table is great, but if they've become bored and are no longer passionate about what they're doing, they'll bring that lack of motivation to your company.
On the other hand, one of the major benefits of hiring someone with no experience is that they have a fresh perspective and tend to be more willing to ask questions and challenge the status quo. These higher levels of motivation, passion, and curiosity can make all the difference. Why? Because making a new hire isn't just about whether they have the right skills to fill your needs right now — it's also whether they're willing and able to keep learning new ones. This will push your business to grow and keep providing more value for its customers rather than staying stagnant.
Hard skills can be taught, but attitude can't
You've probably seen it before: you find a candidate who seems to be the perfect fit for a job and checks off every box on your skills and experience wishlist. But, when they actually come into your workplace environment and interact with the rest of the team, you realize they aren't a fit from a culture perspective. Why is this such a big problem? It's certainly possible to teach an employee new hard skills — such as how to use a different software, send a professional email, or give a presentation to a client. However, trying to teach someone different personality traits isn't quite so simple. If an employee's personality just doesn't align with your culture code or mesh well with the current team, it has hidden costs that can affect the whole staff.
If the motivation isn't there for an employee to succeed in your company and they aren't a culture fit, it doesn't matter if they have 30 years or 30 minutes of experience under their belt. In fact, 46% of new hires will fail within the first 18 months; of those who don't last, 89% lose their jobs for a reason involving their attitude or personality, such as lack of coachability, poor emotional intelligence, or a bad temperament — while only 11% of new hire failures are due to technical incompetence.
Identify Your Hiring Needs — and Fulfill Them — By Partnering with the Right Staffing Agency
Do you need assistance identifying your immediate or long-term hiring needs? Are you stuck weighing the pros and cons of whether to hire experienced vs inexperienced employees? Have you decided that you're looking to hire for potential, not experience, but have been struggling to source the best candidates?
There's no need to figure it all out on your own — turning to the right staffing agency or headhunter can help. This is where we will come in to help you figure out these unknowns and develop a strategic hiring strategy that brings you the talent you need.
At 4CR, we're a professional staffing agency dedicated to recruiting only the best candidates for our clients. We're here to help you uncover your deeper hiring needs, then apply our years of experience and access to extensive resources and candidates to help you achieve them. Let us connect you with the talent your company is looking for — whether that means a fresh graduate or seasoned candidate.
Ready to get started? Contact one of our professional recruiters today to learn how we can recruit and screen the candidates most aligned with your business needs.