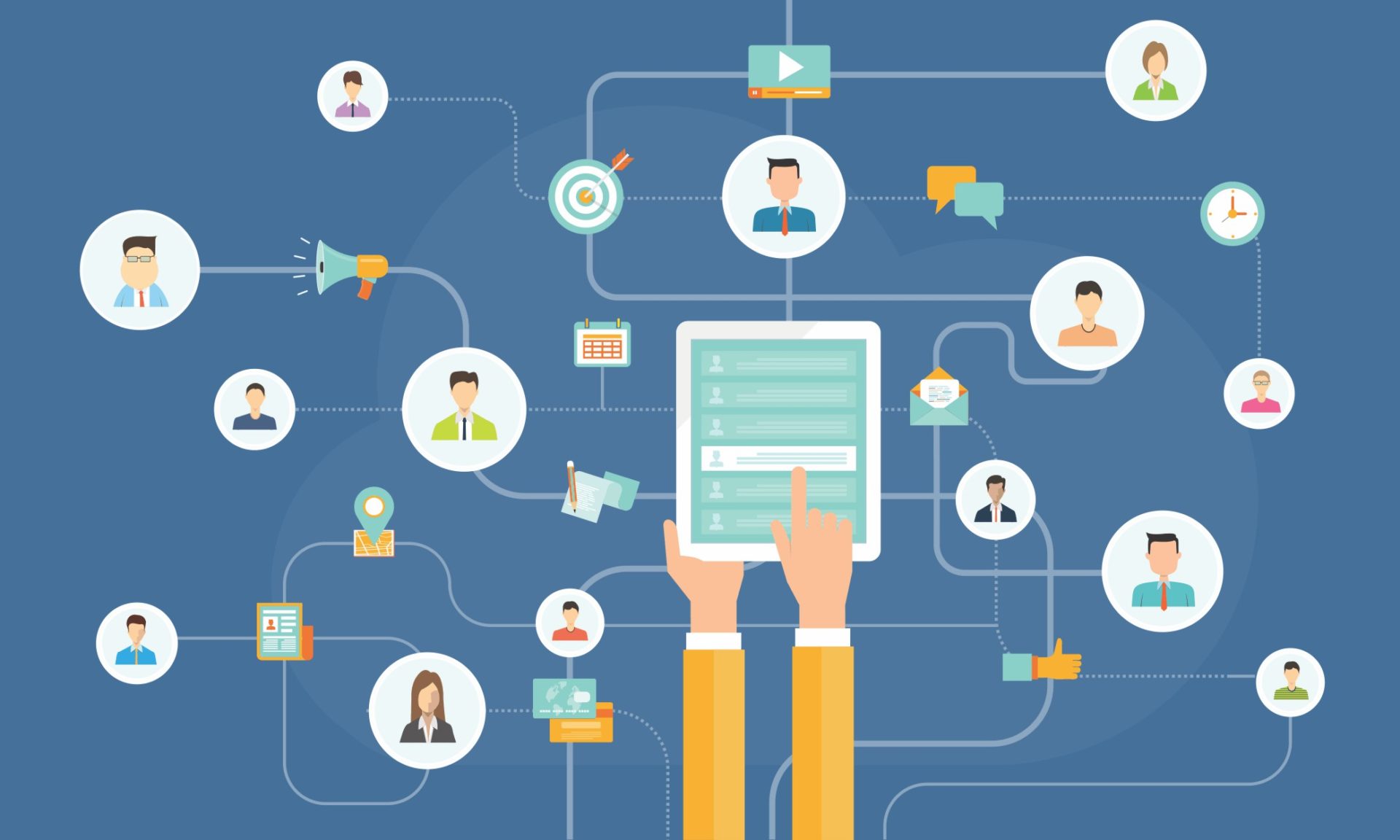 You have a marketing job opening to fill. Whether you need an innovative director to head up your marketing department or you're an agency looking for talent to work on a niche client account, finding the ideal candidate for the job can be a challenge.
Marketing roles require a unique blend of analytical and creative skills; something that's hard to come by for hiring managers and talent acquisition professionals in such a competitive landscape. Job prospects for marketing managers, for example, are expected to grow at a faster-than-average 8% over the next decade, while market research analysts will see a 20% surge in job prospects. In other words, it's a candidate's market.
A marketing headhunter can bridge the gap between your company and the outstanding talent you're looking for—but you shouldn't hire just any run-of-the-mill staffing firm. Read on to learn how to find a marketing recruiter that's a perfect fit for your organization.
Why Should I Work With A Marketing Headhunter?
What makes one headhunter different from the next? Well, for starters, there are all-purpose recruiting firms that place candidates in every industry and there are specialized firms that focus on sourcing talent in specific industries only.
While an all-purpose firm may offer a large talent pool, a specialized firm brings niche expertise in your field. A recruiter that has a specialty in marketing, for example, will be more in tune with industry trends and shifts. They're more likely to be up to date with the latest technology being used in marketing campaigns and the specific skills a candidate needs to successfully execute on them.
A marketing recruiter also brings an understanding of hiring patterns specific to the industry. For example, marketing hiring typically ticks upward in the fall as teams look to fill gaps ahead of the busy holiday marketing season.
Finally, a marketing-specific headhunter has access to a specialized talent pool with experience in the positions you're looking to fill. An established marketing staffing firm will have numerous relationships with talent around the country who they interface with on an ongoing basis. This gives you the best chance to be presented with top candidates when they become available.
How To Find A Marketing Headhunter That is Right For Your Business
Follow these steps to find a marketing recruiter that will be with you for the long haul.
1. Ask for referrals
When you need to hire a professional like a contractor or a hairdresser, you ask for recommendations. Hiring a marketing recruiter is no different. Turn to trusted colleagues in your field to find out who they've had success working with in the past—or more importantly, who they haven't had success with.
You've probably realized that professional circles can be quite small, and a bad reputation gets around quickly. Use this to your advantage to find out which recruiting firms are worth their salt in your industry.
2. Interview several firms
Just as you would when hiring to fill an internal position, talking with multiple marketing headhunter candidates is a great idea to find the one that's the best fit.
Remember, you're not limited to firms in your area, just as your job search needn't be limited to local candidates. The best marketing staffing firms have a nationwide reach and can serve you just as well from across the country as they would if they were around the corner.
3. Ask about the roles they've successfully filled
A good marketing headhunter should be able to easily elaborate on the roles they've recently filled, with particular attention to the types of jobs you will need them to recruit for on your behalf. You should be looking for a history of placing candidates in roles like marketing director, copywriter, email marketing specialist, SEO manager, web analytics professional, etc.
If you're hiring for a highly niche role, ask about past experience with that specific role or their related experience hiring for a similarly hard-to-fill position.
Related: What To Look For When Hiring A Creative Professional
4. Ask for references
Sometimes the best way to get a feel for the right marketing headhunter is by talking to their current and former clients. What kind of companies do they usually work with? Are they similar to yours in size, structure, and culture?
Their references don't necessarily need to be carbon copies of your own organization; instead, you're looking for common threads that indicate their previous experience and work style is aligned with what you'd be looking for them to do for your organization.
5. Have a straightforward conversation about budget structure and fees
Headhunting fees come in all shapes and sizes. Here are just a few of the common fee structures:
Contingency fees. The firm's payment is contingent on you hiring one of the candidates they've presented to you, usually a percentage of that role's salary. The upside of this fee structure is that you only pay for a successfully completed hire. The downside is that firms that work on contingency fees often do a high volume of work to maximize revenue. This may mean you won't get the personalized attention you're looking for.
Retained fees. The firm is hired for a set amount of time to conduct recruiting activities, with payments made periodically throughout the length of the contract. The upside of this arrangement is that it promotes long-term relationships that are beneficial to the client. It's also a good way to source high-value talent like upper management. The downside is that it's more of an investment than other fee structures and usually requires an up-front payment.
Hourly fees. If you're hiring for a temporary or contract position, you might plan on paying the employee hourly. In this case, it's common for the client to pay the staffing agency directly and the agency pays the employee, taking a percentage as a fee.
Many agencies offer some combination of all three of these fee arrangements. It's important to find a recruiting firm that's in line with your budget not just right now, but as your company grows. A good marketing headhunter will talk through the options with you to find one that suits your organization best.
6. Learn about their qualification process
It's their job to find you the perfect candidate, so the hard work is taken care of, right? Well, not necessarily. It will still be up to you to interview and narrow down the final pool of talent and choose the winning candidate. This means it's important to find out what steps they take ahead of time to ensure only the most qualified candidates hit your desk.
Are there certain qualifications or minimum requirements candidates must meet? Any special skills that would move an applicant to the top of the pile? Do they do background checks, and if so, what level? What about drug tests? Talk through their qualification process so you can make sure you're both on the same page of what a "top" candidate looks like.
7. Make sure you're aligned on what your relationship will look like
Recruiters and clients often have very different ideas about what an ideal relationship entails. For some organizations, it means frequent check-ins, status updates, and oversight from leadership. For others, the staffing firm takes the lead and only checks in on a need-to-know basis.
There's no right or wrong answer here, but you'll want to make sure you're aligned on expectations in this area before you agree to work together.
8. Pay attention to what they ask you
One of the most valuable sources of information about a prospective marketing recruiter doesn't rely on you asking anything. Instead, listen carefully to what they ask you. A good marketing headhunter will be eager to learn what makes your company tick and to hear about the roles you're most urgently looking to fill right now.
If it seems like they're interviewing you, that's a good thing! The success of the client-recruiter relationship depends on both parties, so you both want to go into it feeling like it's a fit personally and professionally.
Find The Most Skilled Marketing Professionals With 4 Corner Resources
You need a marketing headhunter who can help you stay ahead of the curve in this quickly evolving industry. 4 Corner Resources specializes in sourcing top marketing and creative talent, from strategic roles like directors and media buyers to design roles like illustrators and developers.
You count on your marketing team to establish your brand and drive revenue, so it's essential that your hiring in this department is top-notch. We have the knowledge, experience, and talent network that will help you meet these needs now and into the future.
We have staffing solutions to serve companies of all sizes, with contract staffing, direct hire recruiting and contract-to-hire services. Let us tackle the legwork of sifting through candidates so you can do what you do best: craft the next winning marketing campaign.