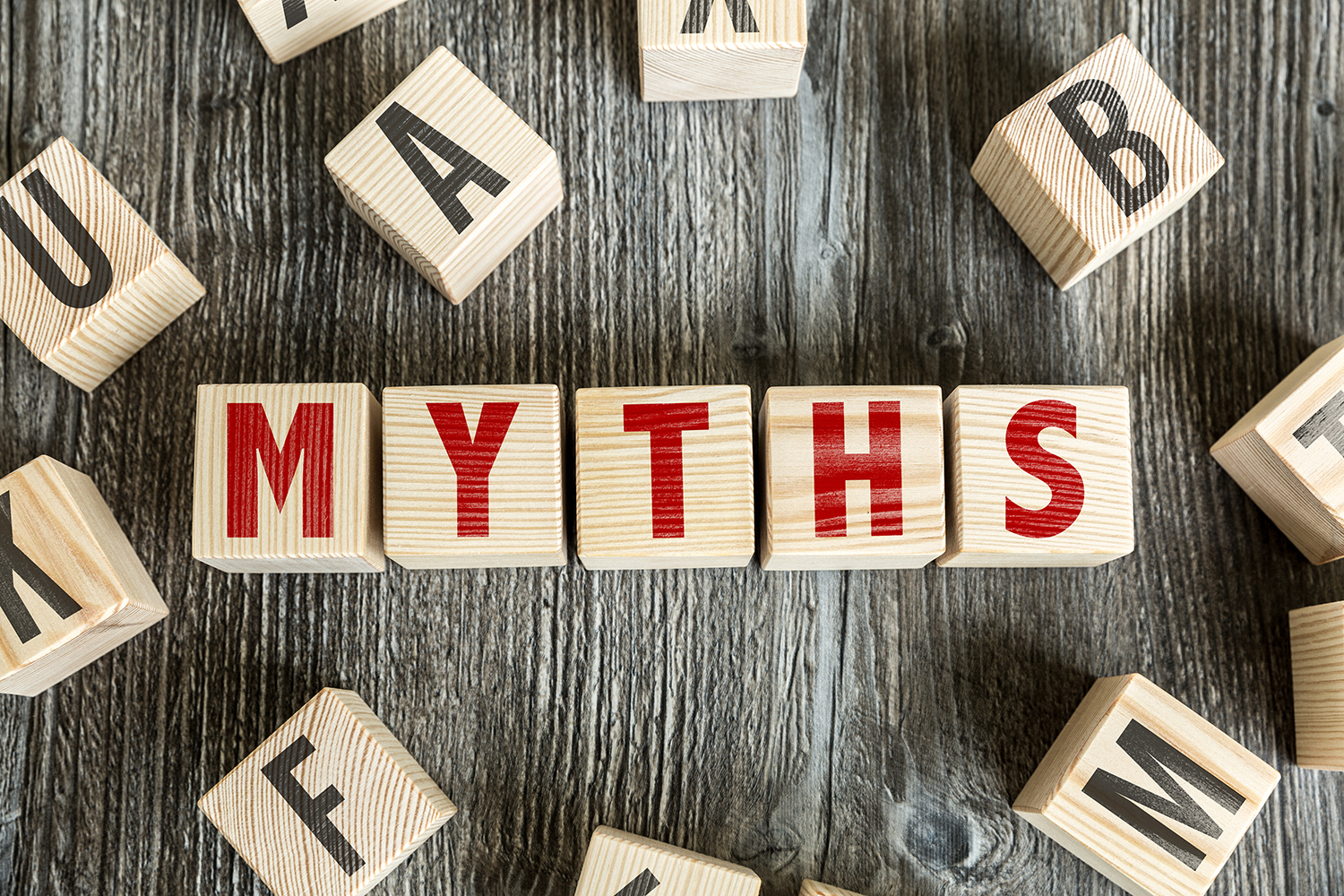 Recruitment is an incredibly important part of any company — after all, bringing in new top talent is what keeps your business growing and moving forward. However, there are a lot of misconceptions out there that may be hindering your recruitment process.
Don't worry — the 4 Corner Resources team has compiled the top five recruiting myths and uncovered the truth behind them so you can overcome common recruitment challenges. Let's get debunking!
Recruitment Myth #1: A Well-Written Job Description is All You Need to Find the Best Candidates
The truth? LinkedIn research found that while just 15% of employees are satisfied with their current job, only 25% are actively looking to make a switch. This means there are a lot of people out there who would be willing to make a career move if the right opportunity was presented to them; they just aren't actively searching for it themselves. If they aren't looking at job boards or the careers page of your website, posting even the most well-written job description won't be enough — because it's never going to actually be seen by these "passive candidates." So, how can you reach them?
Social recruiting! This means using social media networks such as Facebook and LinkedIn, plus websites such as blogs and job boards like CareerBuilder, to attract and source candidates. This helps you place your job opening in front of passive job seekers who aren't actively looking on job boards — but are actively scrolling through their social media accounts.
Recruitment Myth #2: You Should Select a Candidate Based Solely on Their Job Skills and Background
The truth? It is certainly important to ensure you're selecting a candidate who has the right skills and experience to be successful in their job role and complete their workload — but that's not the only factor you should be considering. You also need to verify that they're a fit with your company culture. This is important because if you bring in even just one new hire who isn't aligned with your culture, it can have a negative impact on your entire organization. It will also increase your employee turnover rate, as bad culture fits typically end up quitting not too long after being hired, or eventually need to be terminated.
There are numerous ways you can include cultural fit in your hiring strategy. It starts with clearly defining your culture and values and referencing them in any advertising for an open role to attract candidates who are aligned from the get-go. Then, you can further discuss what being part of your company culture is really like throughout the day-to-day and ask culture fit questions in your interview process.
To gain insight into whether a candidate is truly a culture fit, you can also try getting to know them on a more personal level over a coffee chat or informal lunch, leveraging pre-employment assessments, and having them participate in a company social event to ensure they fit in with the team before hiring them.
Recruitment Myth #3: Employers Have All the Power in the Hiring Process
The truth? You may, as an employer, think that you hold all the power in the recruitment process. In reality, with an unemployment rate still under 4%, it has become a candidate-driven market. This shift in power means that applicants are able to exercise more leverage in the labor market, which presents a unique set of recruitment challenges to employers.
When employers are trying to fill more open positions with a smaller pool of talent, they'll need to be a bit more flexible, and ready to move quickly to make an offer once they do find the right candidate. When you're battling against your competition to attract and retain top talent, you'll also need to be prepared to offer higher salaries that are aligned with market standards in your area, and competitive benefits that will incentivize candidates to make a career move. While this may increase your overall cost of hiring a new employee, it will be worth it in the long run when you have the most talented individuals on your team!
Recruitment Myth #4: Artificial Intelligence Will Soon Completely Replace Recruiters
The truth? In today's technology-driven age, professionals in nearly every industry may have concerns about Artificial Intelligence (AI) and automation coming for their jobs. With AI concepts and automated software becoming more common in the recruitment process of many companies, HR professionals are certainly not immune to this fear. But don't worry too much — the reality of AI completely replacing recruiters is near impossible.
Effective communication and emotional intelligence are always going to be essential components of the recruitment process. While automated tools can certainly handle many time-consuming front-end tasks such as sourcing candidates and evaluating applicants, finding the perfect candidate requires more than just data or resume-screening software. These tools shouldn't be used instead of a person — but rather as a way to free up time for HR professionals and recruiters to focus on those tasks that require a human touch.
Recruitment Myth #5: You Have to Handle Recruiting All on Your Own
The truth? The recruitment process can be incredibly overwhelming to take on alone. In-house HR professionals have a wide variety of other job duties to worry about besides just recruiting and interviewing — which can make it difficult to dedicate the proper amount of time and resources to hiring. This is one of the biggest recruitment challenges that companies face, but there's a simple solution: professional staffing agencies!
There are many benefits of staffing agencies, but perhaps one of the greatest is the weight their experience, expertise, and resources can take off the shoulders of your internal team. Your HR professionals and staffing agency partner can work together to determine an effective hiring strategy, streamline the interview process, and place the best candidates in the right roles the first time around. This will lower your employee turnover rate by ensuring you're bringing in the best talent — all while removing many of the stresses of common recruitment challenges from your own employees.
Overcome These Common Recruitment Challenges by Partnering with the Right Recruitment Agency
The recruitment process can be filled with myths and uncertainties that prevent you from effectively bringing in the talent you need. Working with professional recruiters can help you overcome these recruitment challenges and gain peace of mind.
But not all professional staffing agencies are the same — the key to success here is to work with the one who is the right fit for your business. That's why at 4 Corner Resources, we're passionate about recruiting and dedicated to taking the time and effort to truly understand your business and its needs.
Thanks to this client-centric approach, we're continually ranked among the top Orlando staffing agencies. As a nationally-renowned professional staffing agency that works with businesses of all sizes across the entire United States, we're ready to help you bust these recruiting myths — reach out to one of our staffing experts today to get started!