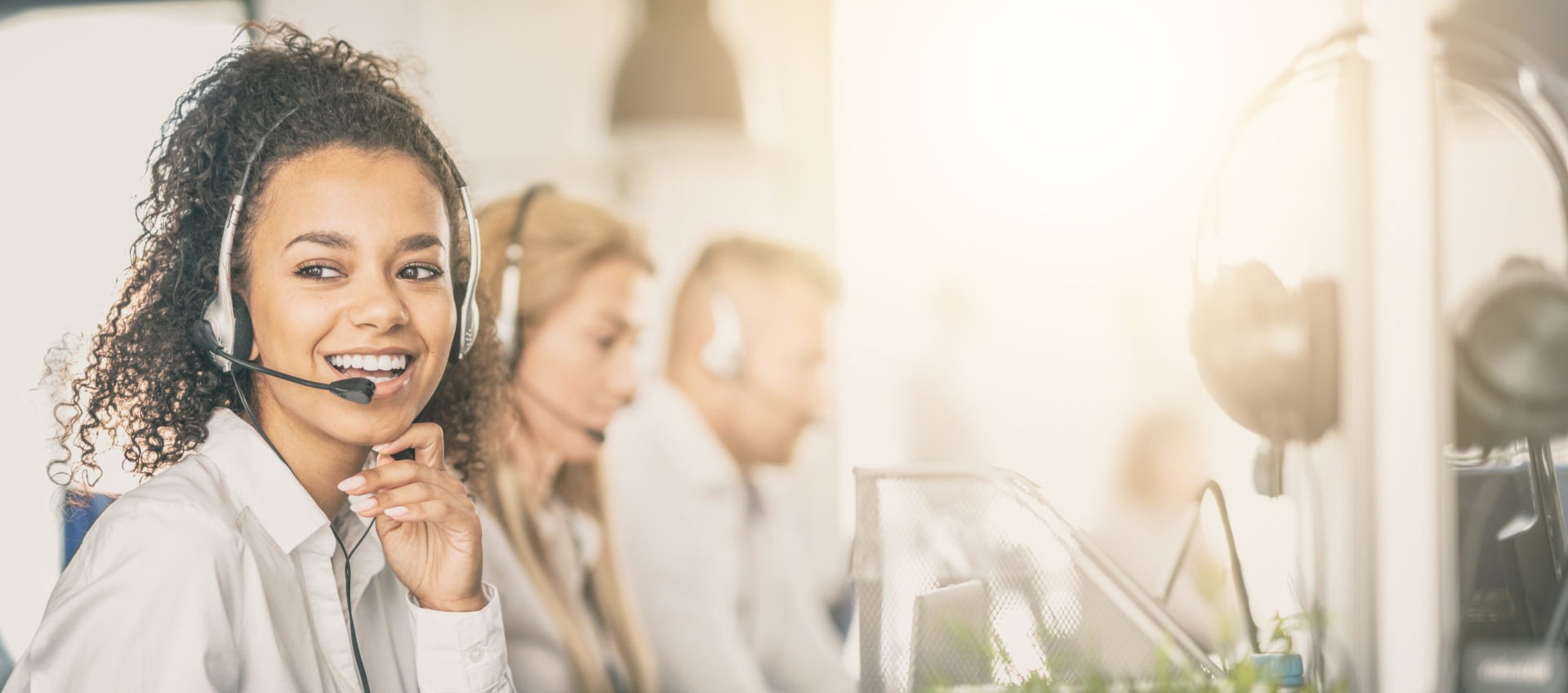 As consumers, we make phone calls to companies to pay a bill, make a purchase, resolve an issue, or to ask for information. Shopping patterns continue to shift from storefront to online, which has increased the importance of friendly and efficient customer service from call centers.
Will Technology Replace Customer Service Representatives?
Evolving technology is shaping a new age for call centers, but providing a pleasant customer experience remains vital for businesses. This presents promising job opportunities for customer service representatives who embrace technology and efficient, friendly service.
The definition of customer experience has changed in today's digital age. Consumers are not content with a company that can only be reached from 8 a.m. to 5 p.m. They expect a business to be available any time, day or night, and they demand the freedom to select which channels to interact through.
Why CSRs are Important to Customer Retention
Customer service can make or break a company's bottom line. Loyal customers are worth as much as 10 times the dollar amount of their first purchase, according to the White House Office of Consumer Affairs. A NewVoiceMedia study from 2016 discovered that businesses saw an overall loss of $62 billion per year from poor customer service, which represents a $20 billion increase since 2013.
Knowing that customer retention is drastically less expensive than customer acquisition, companies are investing more time and money on improving customer service and enhancing the customer experience. As a growing number of businesses have recognized that exceptional customer service creates a competitive advantage, they are providing call center team members with added tools and training.
Virtual Call Center Agents
Companies use call centers to manage customer orders, questions, and complaints. While traditional call centers are housed in central brick-and-mortar locations, a call center trend over recent years has seen a high volume of companies implementing teams of virtual agents.
More than 80 percent of Fortune 500 companies are either currently using, or planning to use home-based agents, according to Liveops. These companies are discovering that the virtual agent business model reduces costs, improves customer service efficiency and decreases employee turnover.
The virtual agent model is appealing to the business and employees alike. For the company, it allows them to reduce overhead expenses by eliminating costly office space while hiring from a greatly expanded candidate pool. For the employees, it allows for s the opportunity to work from home, and the elimination of commute time and costs, while providing better work-life balance due to flexible working hours.
Today's work-at-home call center agent model has also grown with expanded training capabilities and improved cloud-based software options. This strategy provides almost no geographic limitations, as long as employees have the availability of high-speed Internet at their homes. Complete virtual call center firms like Arise, Sykes Home, and Working Solutions pioneered this model and have seen great success. Corporate titans like HSN, Enterprise, and Amazon have leveraged the virtual model to effectively coordinate their growth.
The call center industry trend of hiring work-from-home employees is accompanied by a shift in focus from cost containment to a pleasant customer experience. Because of the improved technology, more companies are shifting their call center roles from foreign countries back to the United States. Understandably, consumers tend to get a better customer experience when call centers are staffed by people with whom they can communicate clearly. Keeping technology infrastructure in the United States also tends to be more cost-effective.
Growth of the Call Center Industry
The projected growth rate for call center customer service representatives is 6 percent through 2026, according to the Bureau of Labor and Statistics. Considering there projects to be more job opportunities, and many companies are hiring work-from-home agents, the call center profession is a viable career option.Consider using a call center recruitment agency to fulfill your hiring needs.
The Most Talented CSRs Have This Quality:
Industry experts generally agree that the most talented call center customer service representatives are not only efficient on the phone, but they are also skilled at accessing multiple systems simultaneously to locate information that can help the customer. When hiring a Customer Service Representative, make sure they have the ability to multitask.
Inbound vs Outbound Call Centers
There are two types of call centers. Agents at inbound call centers receive hundreds, and perhaps even thousands of calls every day from customers. Issues range from questions about accounts, billing matters, and order placements. Representatives assist customers, record calls, and document key information. Team members at outbound call centers perform marketing tasks by calling customers about promotions and other services.
Both types of call centers feature a built-in system to track the number of daily calls received, the duration of these calls, and other metrics.
Though there are online schools that provide call center training programs, most call center positions do not require a college degree or previous experience in the field. Many companies offer on-the-job training.
What Responsibilities Does a CSR Have?
When you see a customer service or "Contact Us" tab on a website, odds are those calls are directed to a call center. Customer service representative positions are responsible for focusing on customer acquisition and retention. The purpose is to help ensure customers are completely satisfied. The job includes answering customer calls, taking orders, resolving complaints, and routing calls to management, if needed.
Help desk professionals at call centers answer phone calls from customers, troubleshoot, and forward the calls to agents with more technical expertise if required. These customer service roles are usually associated with computer, phone, cable and other technology-centered organizations.
Live customer service agents chat with consumers via an internal messaging system. This is where customers click on a live chat link regarding their account, order status or other questions.
Telemarketing positions are part of outbound call centers. They use provided leads to call prospects, and promote products and services. Telemarketing jobs often offer bonuses for sales.
Once you obtain experience in the call center customer service profession, there may be opportunities to become a call center trainer or a call center manager.
Customer Service Representative Salary
Payscale.com reports that the annual salary for call center customer service representatives ranges from $22,000 to $39,000. Performance bonuses and commissions can increase those figures. Call center trainers receive $25,800 to $55,000 while call center managers earn between $35,000 to $75,000.
Five Useful Skills for the Call Center Profession:
Listening
If you are easily offended, or are prone to hurt feelings, becoming a call center customer service representative is likely not your ideal job. Though some customers are friendly, others can be frustrated about issues. Efficient listening skills are essential for call center agents.
Patience
Staying cool, calm and collected is just as important as demonstrating patience. Most companies have customer service surveys that allow callers to offer feedback about their call center experience. Chances are, rudeness and/or impatience in your performance will be noted.
Communication
Regardless of the employer, call centers receive calls from customers from different cultures across numerous time zones. Language barriers sometimes exist. This is why effective communication is important so callers can clearly understand your comments and instructions.
Technology
Whether you work in a brick-and-mortar location, or from your home, you must feel comfortable with various types of phones, computers, headsets, software programs, and other technology. Collaboration tools allow call center team members to work from a home office with access to real-time analytics and customer context.
Time management
Companies expect their call center team members to be expedient and effective. Inbound call centers and outbound call centers have different expectations, of course, but they both demand proficiency in time management.
Key Takeaway
4 Corner Resources (4CR) is an experienced and innovative leader in helping companies like yours find skilled and qualified team members for your vacant positions.
We offer staffing solutions for businesses of all sizes – from startups to SMBs and large corporations throughout the United States. Our knowledge and passion for what we do, and our flexible terms and conditions, set us apart in the world of headhunting and recruiting.
If you need help identifying the right candidates for your vacancies, we welcome the opportunity to connect! We're on standby to help you transform your workforce and find the ideal candidate today!