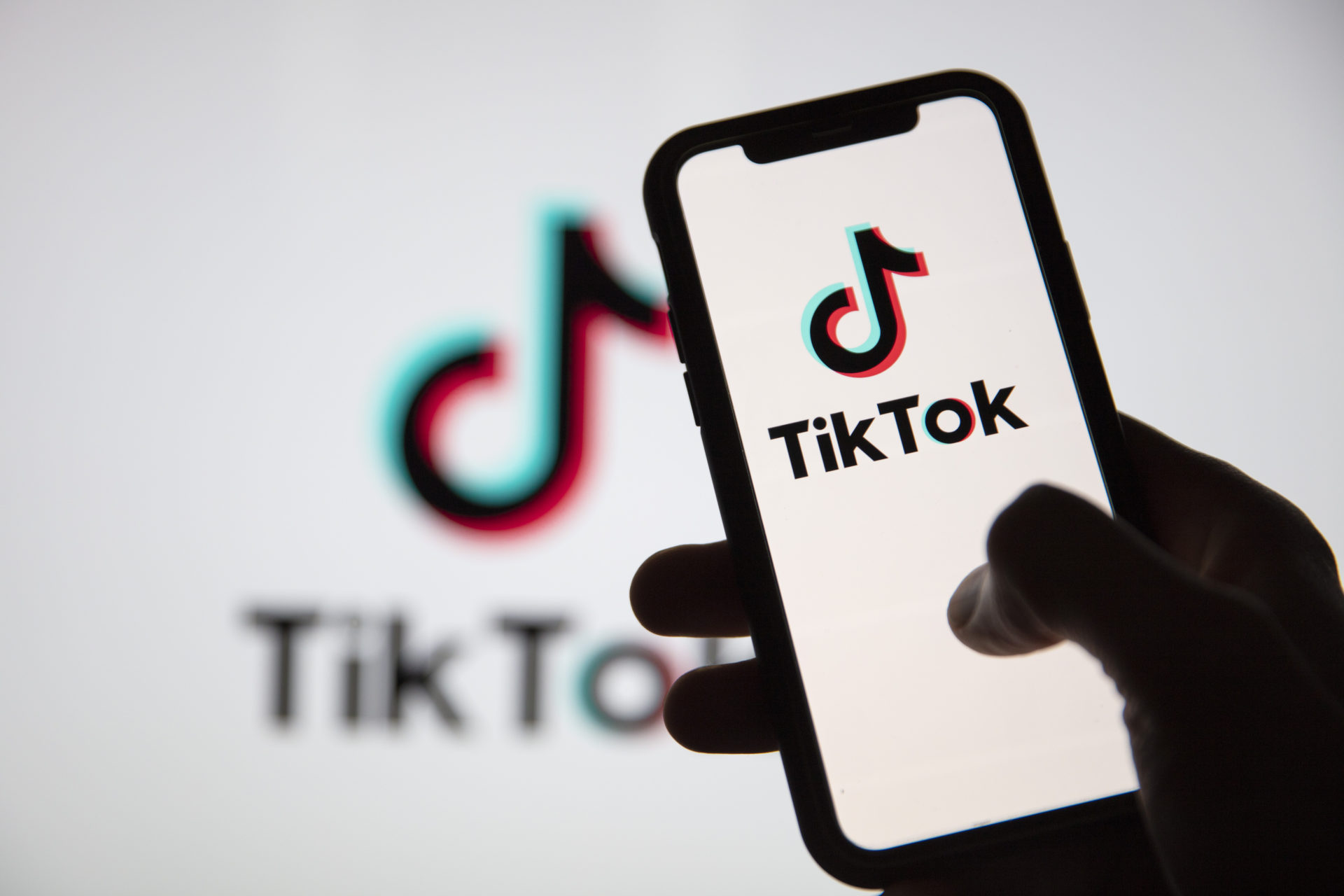 When it comes time to hire new people for your company, you may wonder where to look. While job sites, like Indeed or LinkedIn, are a great start, it turns out that it might not actually be the best place to look. It's no secret that employers have turned to social media to advertise open positions. Not only does this help you draw in passive candidates, but social media helps you look more attractive to candidates, which is increasingly important – especially if you're looking to hire from the younger generation.
Currently, TikTok is one of the fastest-growing social media out there. It's especially popular amongst Gen Zs and Millennials, which make up 62% of TikTok's¹ audience. If you're looking to boost your brand presence, and especially employer branding, TikTok could be the perfect venue for your company.
What is employer branding?
Employer branding is how you market your company to potential employees. This is separate from your company's branding. For company branding, you'll be advertising products, services, and possibly your company's mission statement or culture. But with employer branding, you're trying to attract people to work with your brand. This means you're focused on reaching those who may be seeking new employment. It also helps you keep your current employees. You'd be showing the culture of the company, and strong company culture is often loyal.
Why is employer branding important?
Employer branding is important because it gives you a presence outside of your company's products or service. When you go to hire someone new, they'll check out your website and your social media accounts. However, this doesn't give them a clear idea of what it will be like to work inside your headquarters.
Employer branding also introduces your company to passive job seekers. Passive job seekers may not be actively looking for a new position, but if they see an ad or a post on TikTok about your company, they could become interested.
It's not just for employees either. Customers like to see that the employees of companies they support are being taken care of, and a strong, happy company culture creates brand trust as well.
You can also cut down on your marketing and hiring costs. Posting on TikTok is free, and you can raise brand awareness while also appealing to new hires.
Related: How to Elevate Your Employer Branding to Attract Top Talent
How can TikTok help employer branding?
What's great about TikTok is that your account can double as an account for your brand and for your employees. Many company TikTok accounts have content all about their employees, which shows off the brand but also shows the employee culture. Or, you could have separate accounts. One for employer branding and one for regular branding. Either way, you are getting more exposure for your brand.
Sometimes, even company employees have their own TikToks. One great example of this is Cameron From Walmart. He gained popularity when he danced in the Walmart that he worked out. Now, his content is focused on dancing at his local Walmart while he's working. Though this is just one person, it still shows the employee culture, and he even has more followers than the official Walmart account.
Though TikTok does offer ads, a lot of the time, companies are just doing the thing that regular users do: posting a lot of content. It doesn't have to be professional, commercial-like content. TikTok users love real, fun content that shows actual employees or people. And, companies are given the same opportunity on the algorithm as any other user. So you don't have to pay for ads to show up on people's For You Page.
The more people that see your content and identify with your brand, the better. You can post anything you want on your TikTok. Some people even just flat out say they are hiring. Other recruiters have made videos explaining the jobs that they need to hire for, and there is a really large community of users that watch job hiring videos. So, if you have a good position you're hiring for, chances are, you'll get a lot of traction and resumes.
Beyond that, it also helps people to get to know your brand as well. So if they don't apply to your jobs now, they may very well remember what your brand does and either become a consumer or apply to your company when they are ready to leave their current position. Having a presence on TikTok can only benefit you, for both your employer branding and regular marketing.
How to Use TikTok for Employer Branding
Now that you've decided TikTok is imperative to success, how do you use it? If you're starting an employer branding account from scratch, here's what you need to do.
1. Choose a username that makes sense
If you plan to have two TikTok accounts, one for your business brand and one for your employer brand, make sure you're choosing a username that makes sense. For example, if your business name is "XYZ" make sure your brand is "XYZ" or "officialXYZ" and your employer branding profile is "XYZemployees." This will help you differentiate between the two accounts without it becoming too confusing to job seekers. Having your business name in the account will also create trust on TikTok until you can get your account verified.
2. Create content
Since COVID's outbreak, people have consumed far more content than usual. Creating content on TikTok isn't difficult, even if you aren't tech-savvy. The videos can be recorded and edited all within the app, and they range from 15 seconds to 60 seconds. You can try effects and sounds to connect with TikTok's audience. All videos have the opportunity to make it on the For You Page.
3. Follow trends
TikTok is all about viral trends. Once one video goes viral, people jump on this trend and copy it with their own twist. You get the best exposure when you follow these trends. There are a few corporate accounts that do really well by following trends and putting twists on the videos to fit their target audience.
4. Talk about your company's culture
People love to see what employees do during the day at your company. Little videos of where they work and what your company has to offer at the headquarters speak volumes. If your goal is to hire new employees, they want to see what their regular day would look like working for you.
Related: Why Showcasing Your Company Culture on Social Media Matters
5. Tell people you're hiring
When it comes time to hire someone new, tell them! Make a couple of TikToks about the positions that you have open. Especially now, people from all over are looking for more job opportunities. By posting about them on TikTok, you reach a larger audience, and oftentimes, you won't even have to pay. You can get exposure with zero ads, and it's a fun way to market the positions you have open.
When you do make these hiring videos, keep them short and simple. Choose the 15-second format and speak about the bare details of the position. You should have the location (if the job isn't remote), the experience level needed, and a few details about what the day-to-day job requires. Then, keep the link to apply in your bio so they can easily access the application.
6. Keep posting after hiring
Even if you've already hired from TikTok, you shouldn't stop posting. There are many benefits from keeping up with your employer branding even after you've hired. It adds exposure to your brand, it keeps the "hype" going for when you hire someone else, and it's a fun way for employees to stay connected with you as well – especially if you're a larger company. People like to see what's happening and what other employees do during the day.
7. Aim for at least one video a week
You don't have to create videos every single day (though some companies do, and they are very successful at it). But, you shouldn't let your account dry up either. Make sure you're posting at least one video a week so that the account is active enough for people to follow. If you have the capacity, posting two or three times a week is even better. But for now, aim for at least once a week.
Though TikTok is relatively new, it shows great promise for success when it comes to hiring and employer branding. If you're looking to create a strong presence online, don't forget about TikTok!
Let Us Help You Attract More Qualified Candidates
We take a personal approach when it comes to our recruitment strategy. Our recruiters and headhunters take the time to get to know your company culture so we can find the best fit candidate for your open positions. With our extensive pool of active and passive candidates, we can source and screen potential talent quickly.
We offer flexible staffing solutions, such as direct-hire placement, contract-to-hire recruiting, and contract staffing.
If you would like more information on how we can save you time and money, contact us today for your free consultation.
---
Resources and Sources
https://www.statista.com/statistics/1095186/tiktok-us-users-age/