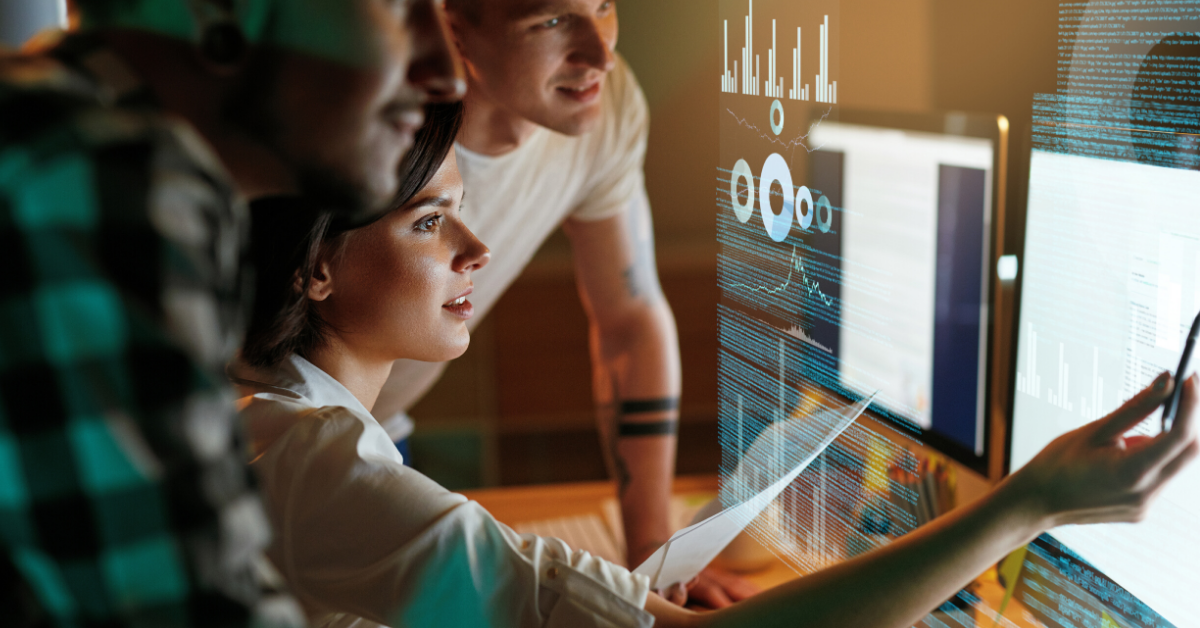 Once a candidate arrives on your website and hits 'apply,' it's tempting to consider the IT recruiting process complete. The fact is, though, most employers still lose a considerable number of candidates after they start the job application process.
According to a Career Builder survey, three out of five job seekers have abandoned an application process before completing it, usually because the process was too tedious. 82% of those candidates cited too many steps as their primary reason for jumping ship.
When you lose an IT candidate at this stage in the game, it's not only a waste of your precious recruiting budget, but it prolongs your time to hire and reflects poorly on your employer brand. Help more qualified candidates make it all the way through your hiring funnel while having a positive application experience by following these seven tips to improve your IT job application.
Tips on How to Improve Your Company's IT Job Application
IT Job Application Tip #1: Use Technology to Your Advantage
Today's candidate is connected 24/7. In no industry is this truer than IT. This means your job application needs to be technologically flawless, with no hitches or hiccups that slow the process down.
Begin with a self-assessment. Act the part of the candidate and walk through your own IT job application step by step. Are there sections that take too long to load? Buttons that don't function as expected? Broken links? Any of these things can give a top IT candidate pause or cause them to abandon the process.
Next, go over your mobile application experience with a critical eye. It's not enough to merely have an application process that's mobile-friendly—instead, it should be mobile-first. This means offering a version of your application that's designed distinctly for mobile users.
According to Glassdoor, 48% of IT job seekers are conducting their search from their phones, yet the process itself is still a major barrier to completion. Mobile job seekers complete 53% fewer applications than their non-mobile counterparts and take 80% longer to complete each application. If a candidate abandons your application process while on a mobile device, the vast majority won't come back to finish it later on desktop.
Designing an IT job application specifically for mobile is a must if you want to win top technology talent.
IT Job Application Tip #2: Don't Waste Candidates' Time
In addition to making your application process seamless, you also want to make it as brief as it can feasibly be. When asked what they'd wish for in a perfect job application, the majority of job seekers said their ideal application experience would take less than 20 minutes and have fewer than 15 questions. It's no surprise, though, that this is far from the reality for most applications.
Take a look at every field in your application with the eye of an editor. What purpose does it serve? Is it truly necessary? Does it duplicate something that's asked elsewhere? Is it a question that could instead be asked during an interview? Would a dropdown selector or multiple-choice option make it easier to complete?
Be especially critical of questions that probe for personal information like salary history. Asking for overly personal information is one of the top turnoffs that can cause a candidate to abandon an application (not to mention that a growing number of states have made it illegal to ask for this information).
Finally, do away with application systems that require a candidate to create a profile before they apply. The burden to the candidate far outweighs any benefit to you as an employer.
IT Job Application Tip #3: Use the Right Types of Tests to Verify Candidate Skills
A candidate's skills can make or break their success in your IT role. And yet, mundane bug-hunting exercises and lengthy multiple-choice tests can be a turnoff for highly skilled talent. So, how can you qualify candidates without wasting their time or offending their intelligence? By choosing the right type of pre-employment tests.
Candidates respond best to tests that reflect the actual work being done. According to Devskiller, coding tests that simulated a "first day on the job" experience (rather than an academic algorithmic test) produced completion rates of 73%. In the UK, that number was as high as 98%. The average candidate took about three days to complete an assessment and tests sent on Tuesdays got the highest response rate.
Verify candidate skills effectively by optimizing both the type of coding assessments you use and the time at which you send them.
IT Job Application Tip #4: Offer Flexibility
We've already established that today's candidate is on the go. This means demands on their time are greater than ever. The competitiveness of the IT industry also means that the majority of candidates are currently employed full time, so flexibility in your application process is paramount.
If you want your IT job application to win a slot in a candidate's busy schedule, give them the flexibility to finish it on their own time. Two in five job seekers say it's important to be able to complete an application without time constraints. So, make sure your process offers candidates the option to save their work and come back later.
More employers are adding the option to complete the application and resume submission in two separate steps. For example, a candidate could fill out the required fields of an application on their smartphone, then receive an email prompting them to submit their resume later when they're back at a computer. Alternatively, you could offer the option to forego the resume altogether and instead submit a LinkedIn profile link. It's all about giving the candidate options: options to complete the process when, where and how it's most convenient for them.
IT Job Application Tip #5: Create an Application Experience That Mirrors Your Company Culture
Whether intentional or not, your application process sends subtle cues about what it's like to work for your organization. If your application questions are formal and the process is rigid, a candidate can infer that your company culture will probably follow suit.
In a sea of IT job applications that largely all look the same, an employer that takes the time to craft a unique, engaging application experience is really going to stand out. To position your company as an innovator, create a job application process that mirrors your company culture.
For example, if you're a company that values creativity, you might branch out from the standard online application format and use creative tools like gamification or a custom app to enrich the application experience.
IT Job Application Tip #6: Clarify the Process
Every company's hiring process looks a little different. Don't assume that candidates know what to expect or what will happen next. Set clear expectations and eliminate confusion by clarifying the steps in your hiring process.
You might do this by outlining the steps from start to finish in a chart before the candidate begins the application. If your application takes place over multiple screens, display a progress indicator at the bottom of each one so candidates know how far along they are. When the application is complete, display an end screen that lets candidates know what the next steps are.
Taking the time to explain your hiring process promotes a sense of transparency, which is one of the most important qualities top candidates look for in an employer.
IT Job Application Tip #7: Be Responsive
The Career Builder survey we mentioned earlier revealed some noteworthy discrepancies in the way candidates versus hiring managers view the application process. Namely, the two parties aren't on the same page about what constitutes a positive application experience.
The top three factors candidates cited with regards to a positive experience all revolved around communication: that employers responded quickly throughout the process, that applicants were notified if they were not the right fit, and that they received regular updates on the status of their application.
Employers, on the other hand, said a positive experience meant offering a simple application process and one that was easy for candidates to find. Those are some pretty stark differences between what candidates and hiring managers view as most important. Competitive employers will take it as a cue to adjust their IT job applications accordingly.
Respond to candidate expectations by making responsiveness a core attribute of your IT hiring process. Send a confirmation email to let candidates know their application was received. Keep them in the loop about whether they're still in the running and provide a tactful rejection notification if they've been eliminated.
Strengthen Your IT Application Process with the Help of 4 Corner Resources
Your IT department has a critical need for candidates with the right mix of skills and experience. Their knowledge is what keeps your business secure and helps you innovate to survive in the competitive marketplace. Attract, qualify and hire the best IT talent in the business with the help of the staffing experts at 4 Corner Resources.
Our experienced IT headhunters are well-versed in placing candidates in the most in-demand tech roles including data architects, DevOps engineers, security analysts, software developers and more. We'll focus on finding the IT professionals you need to keep your business running smoothly and securely while you focus on your big-picture operations. Contact us now to see how 4 Corner Resources can strengthen your hiring process.