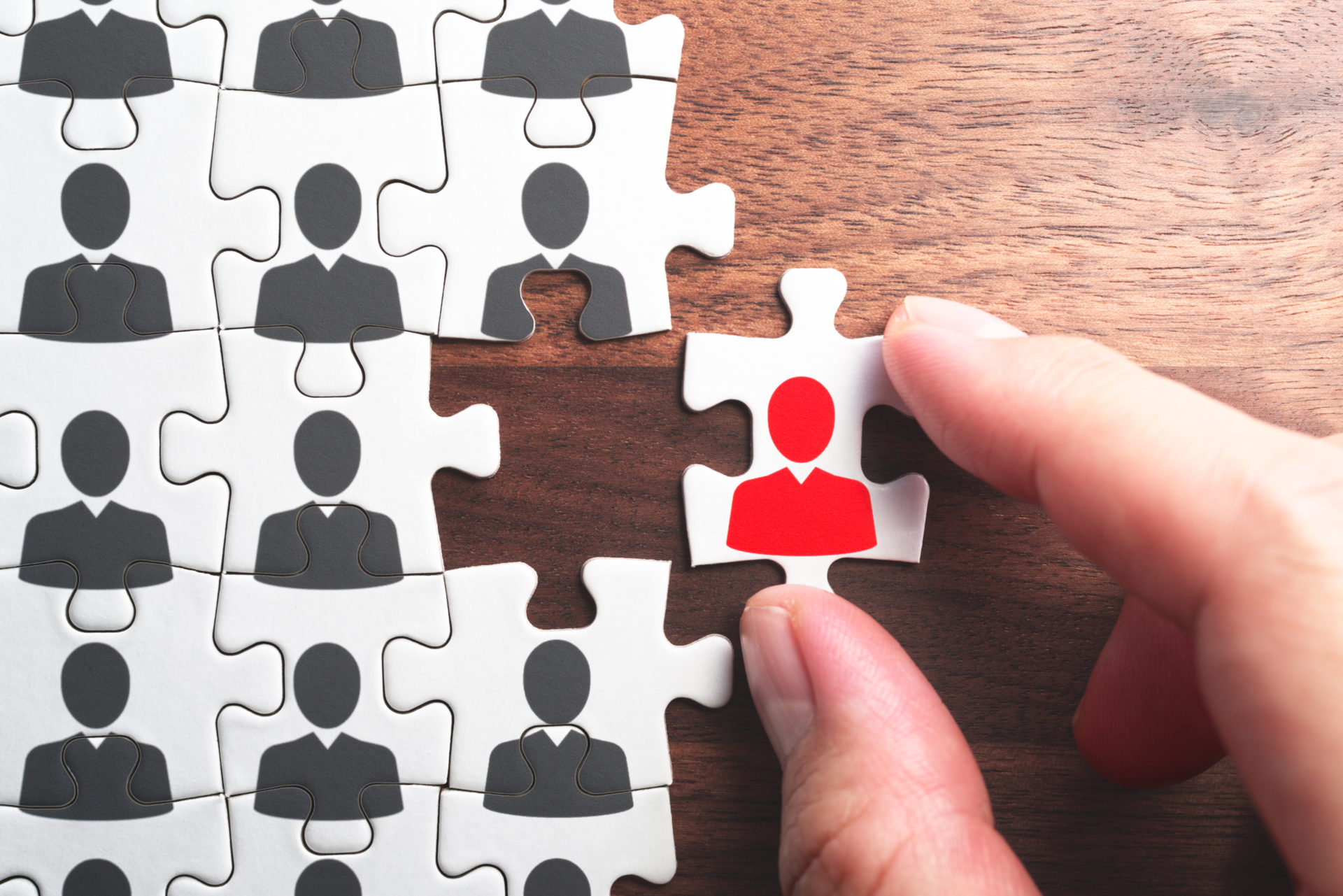 Finding the right candidate for an open position in your company can be challenging. You may be getting a lot of applicants, but none who have the right qualifications or skills to fill the position. This is especially true when using an online application process, which makes some aspects of recruitment easier, but unfortunately, that ease of process also means you will receive a lot of unqualified candidates.
If you've been posting positions online and doing the usual recruitment work and still feel that you aren't being matched with the best possible candidates, it could be time to look into implementing out-of-the-box recruitment strategies. One of those strategies is to target passive job candidates.
What are passive job candidates?
Passive job candidates are people who are not actively looking for a job. They are content with their current employment, but are open to a new job if the right opportunity presents itself. These types of candidates are attractive for many reasons. For one, since they are not actively seeking other opportunities, they will likely only be interviewing with you. This means that the time you spend interviewing and researching them is more likely to result in a hire than a candidate who is interviewing with ten firms. Also, they currently hold a position that is similar to the one you are seeking to fill, so training will be easier than with someone in a different field or with different skill sets. Since they are currently employed, they are not desperate to take just any job to pay the bills. They will only consider jobs which they have a real interest in. This makes it more likely that they will stay on for the long term and that they will be satisfied in the position.
How many people are passive candidates?
About 83% of the workforce¹ is passively looking for new opportunities, so these potential candidates are there for the taking. With the proper strategies, you can attract them to interview with you and make it that much more likely that you will fill your position with a qualified and long-term match.
Unlike active job seekers, passive candidates are not constantly checking job postings or applying for positions. This means you have to move beyond job boards and career sites and look for candidates in other places, by engaging in non-traditional sourcing methods.
How do you attract passive candidates?
So now you may be wondering how to engage passive candidates. Or, you could be wondering where you even find them! You see the value in recruiting them, but you don't know where to start. Don't worry! We'll walk you through how to engage passive candidates in our complete guide.
Where to Find Passive Candidates
If you're wondering where to find potential passive candidates so that you can begin networking and building those connections, it can be hard to know where to start. However, in-person events and social media platforms are great tools you can use in recruiting passive candidates. Here are our top picks to get you started!
1. Look for Networking Events in Your Community
If you are not already acquainted with local networking events, you can search for some that are relevant to your industry on websites such as Eventbrite or Meetup. There is nothing like meeting people in person to really make a long-term connection. You can use these meet-ups to scout potential candidates, but just as importantly, they can be used to pitch your company. Use these events as an opportunity to showcase anything that would attract potential candidates to come and work for you. Talk about the benefits you offer or your company culture. You can talk about the way you support career growth. Any positive impression you can make now will mean that follow-ups are more likely to lead to hiring results.
2. Use LinkedIn to Connect with Candidates in Your Industry
LinkedIn is a great place for recruiting passive candidates. You can perform a search to locate candidates by job descriptions, qualifications, industry, and more. You can contact these candidates directly as well as implement general networking strategies with people in your field. That way, when a position opens up in your company, you will already have made connections with potential candidates and you won't have to cold email. This is a form of passive recruiting that can pay off in the long term.
You can build relations on LinkedIn by participating in groups relevant to your industry. Make sure to spend some time sharing insights and relevant news about your industry on your own LinkedIn page. This is another type of passive recruiting that you can implement for a long game.
Related: How to Use LinkedIn to Source Top Candidates
3. Share Your Job Opening on Facebook
There are many ways you can use Facebook to recruit passive candidates. You can start by creating an engaging post about the job opening and sharing it with your followers. Or, you can use Facebook's advertising tools to boost your post and get it in front of the right audience so that your reach extends past just your followers. You can narrow your potential audience in a way that gets your ad in front of the right eyes. You can also use Facebook to perform a creative search to look directly for candidates. Lastly, you can post jobs to a local community or industry group.
Related: How Facebook Can Enhance Your Recruitment Strategy
4. Use Twitter to Promote Your Company and Any Open Position
One of the most useful tools on Twitter for reaching more people is the retweet feature. Writing engaging and compelling tweets regularly about your company is a great way to create general interest in your company and get retweets. When there is an open position in your company, tweet about it in a fun or interesting way that will make it more likely to get retweeted. Make sure to shoot out more than just one tweet about the position to increase the likelihood that Twitter users will see it. You can also search for candidates on Twitter by searching keywords or hashtags.
Strategies for Finding Passive Candidates
Now that you know some of the best places you should be using to look for passive candidates, let's talk about some other passive candidate sourcing techniques.
1. Write Engaging and Catchy Job Descriptions
Sometimes going back to basics can greatly increase your chances of landing that perfect candidate. Review your existing job postings and make sure that you are attracting the right kind of candidate. A well-written, clear, and catchy description will increase the number of people who want to apply. Write the qualifications in a clear and straightforward manner so that you can attract the right candidates and dissuade nonqualified job seekers from applying.
Related: How to Write a Job Description to Attract Top Candidates
2. Establish an Online Presence
Having a strong online presence will help you have better name recognition and visibility among potential passive candidates. Make sure your website is up to date. Use search engine optimization (SEO) techniques to increase traffic to your page. Share interesting and fun things about your company on your website.
We discussed using Facebook, Twitter, and LinkedIn to post job openings. In order for that strategy to be effective in recruiting passive candidates, you need to have an already established social media presence on these platforms. Share interesting industry news, tidbits about your employees, and showcase your company's culture. The more recognition your company has, the more likely a passive candidate will be to show interest when approached with an opportunity.
3. Establish a Pro-Employee Reputation
Have you ever heard someone say, "that company is a fantastic place to work," or, "I hear they really put their employees first?" A great reputation among your employees is actually one of the best passive candidate sourcing techniques you can put to use. You can talk about your pro-employee culture on your website and your various social platforms, as well as on your job listings.
4. Leverage Employee Referrals
Your existing employees are another one of your best resources for recruiting passive candidates. Creating an appealing work environment will make it easy to encourage your employees to use their own connections. Some companies find it beneficial to have a referral program through which they pay their employees to bring in candidates that result in a hire.
Related: How to Make Your Employee Referral Program a Powerful Recruitment Tool
5. Tailor the Application Process to Passive Candidates
A passive candidate may be turned off by a long and arduous application process. Make your application easy to access and complete. If a passive candidate makes it to the interview process, consider what kinds of questions would be conducive and which ones would be cumbersome to ask. For example, you may not ask a candidate you sought out, "what attracted you to this company," or other questions that don't make sense in this situation.
Recruiting passive candidates is an ongoing process that demands constant engagement and care. It means investing in passive candidate sourcing techniques on a regular basis and not just when you have an active job opening. Building relationships in person and online will take time. Curating your online presence will take some hard work and dedication, and paying for ads can also help. When the time comes to hire someone new, this will all be worth it.
Engage with Passive Candidates Today
Our expert recruiters and headhunters have built an extensive talent pipeline of both active and passive candidates. These candidates are categorized under industry and skillsets. So, we are prepared to find you the best fit candidate, regardless of your unique hiring needs.
We have built our reputation by providing a personal, flexible, and consultative approach with our clients and candidates. Our focus is on providing you with a culture fit and qualified candidate quickly.
To learn more about our staffing solutions, schedule your free consultation today.
---
Resources and Sources
https://business.linkedin.com/talent-solutions/blog/2014/03/active-vs-passive-candidates-the-latest-global-breakdown-revealed