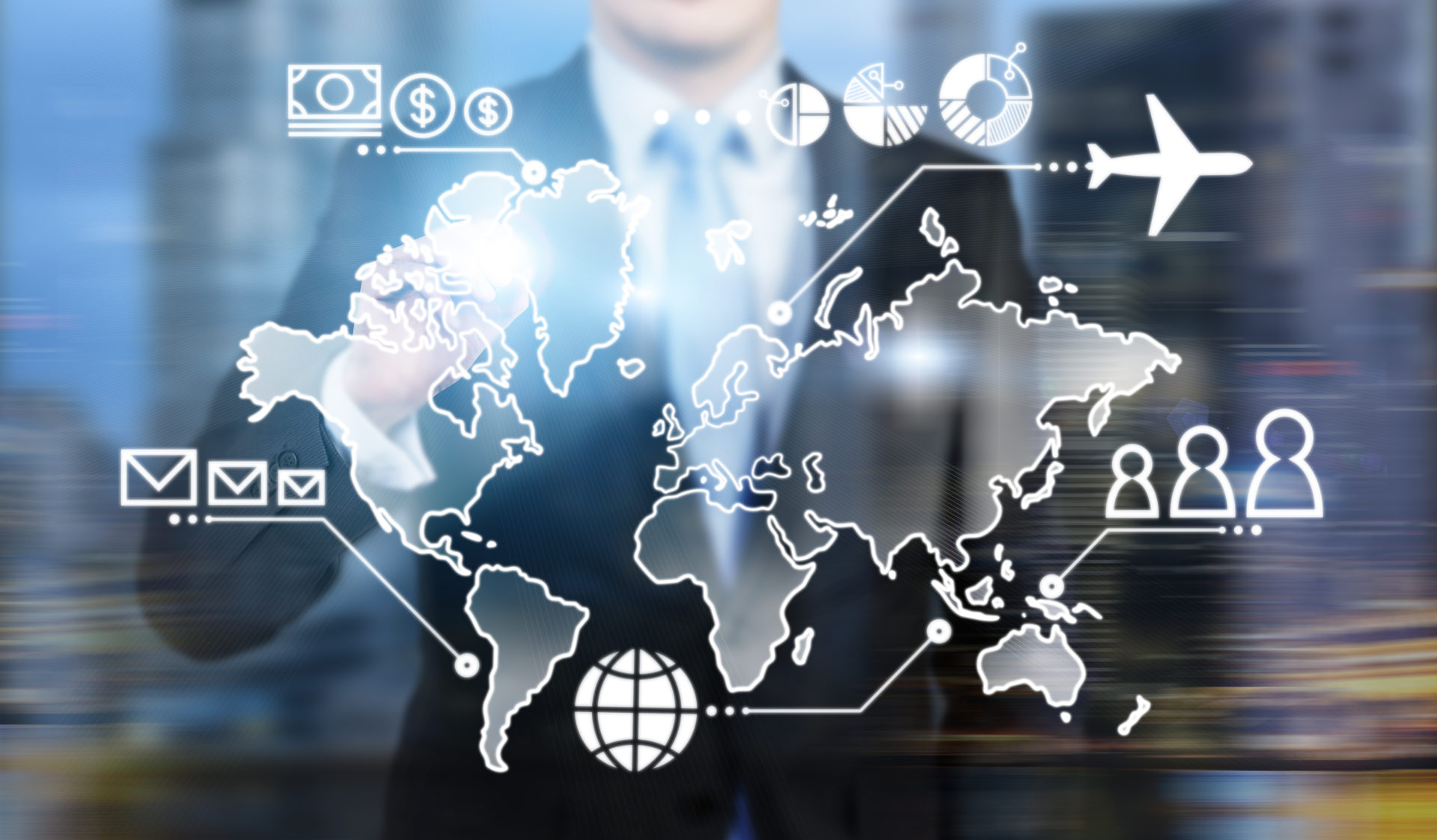 Businesses of all sizes are feeling the crunch from Covid-19, which means any measures that can help cut costs are on the table. One way to reduce costs, increase margins and potentially improve service in the process is to use offshore outsourcing, also known as offshoring.
Here, we'll look at the pros and cons of offshoring and share some tips for starting to use overseas labor for a portion of your operations.
What is Offshoring?
Offshoring is when a company moves some or all of its business operations to another country, typically to lower costs or improve profits.
Technically speaking, the term offshoring usually describes the physical relocation of a business' own operations overseas, like if Acme Corporation built a manufacturing plant in China and hired workers there. Acme owns the plant and the workers would be direct employees of the company.
Then there's offshore outsourcing, which means a third party located overseas takes over a certain aspect of a business' operations. In this type of arrangement, rather than opening its own manufacturing plant, Acme would contract with an existing plant in China to take over manufacturing, without hiring any employees of its own. Offshore outsourcing is frequently used to lower costs in manufacturing and call center operations.
For our purposes, we'll be covering the pros and cons as they pertain to both offshoring and offshore outsourcing.
Despite the common argument that offshoring results in lost jobs for domestic workers, a 2017 study found the opposite to be true; the researchers found that thanks to the resulting cost savings, mainly in the form of tax benefits, harnessing overseas labor was actually linked with a modest increase in that firm's domestic employment numbers.
Pros of Offshore Outsourcing
1. Cost savings
The dominant reason most companies choose to outsource overseas is the potential cost savings, though it may not be as dramatic as you might expect. Experts in the field say organizations that outsource overseas achieve, on average, savings of around 15%.
These reduced costs can come in the form of cheaper labor, less costly materials, greater efficiency, and increased service offerings that drive earnings.
2. Access to specialized expertise
Specialized labor, like IT or financial services, can be expensive and competitive to hire domestically. Offshoring these specialized business functions, which is known as knowledge process outsourcing, gives companies access to workers with niche skills at lower rates and with less competition, which results in lower hiring costs and potentially better business outcomes.
Some of the most common knowledge processes that are outsourced internationally include market research, intellectual property research (like for patent applications), legal services, training, research and development, and design.
3. Round-the-clock uptime
Today's consumer demands 24/7 service. The internet made standard business hours all but obsolete for industries like retail and entertainment; now, when a customer encounters an issue with your service, they want to have it resolved in the moment, even if that moment is at 2 a.m.
By capitalizing on workers in a range of time zones, offshoring gives companies a more feasible way to offer round-the-clock uptime like 24/7 technical support.
Related: Remote Vs. Onsite Call Center Agents
4. Improved focus on core business tasks
Cost savings aside, perhaps the greatest benefit of offshoring is its potential to free up resources that can be redirected to focus on your core business operations, which ultimately increase profits.
For example, let's say your HR department spends five hours a week manually reviewing and approving employee timesheets. It's a necessary task, but one that contributes virtually nothing in terms of business or intellectual output. By outsourcing this task to a qualified offshore partner, you'd free up 20 hours a month that could instead be spent on activities that will drive revenue, like attracting qualified salespeople.
Cons of Offshore Outsourcing
1. Less control over your operations
When you're not there in person to manage timelines and address issues at the moment, small delays can turn into massive backlogs and fixable issues can balloon to multiple times their original size. An entire Reddit thread is dedicated to offshoring horror stories that describe missed deadlines, unreasonable supply markups, and "final" products delivered full of mistakes. 
A loss of control over the part of your operations you're outsourcing is one of the main concerns that come with offshoring. That's why it's hard to overstate the importance of doing your due diligence and properly vetting any overseas talent or company you plan to work with rather than just going with the lowest bidder.
2. Logistical challenges
Operational challenges are one thing, but even the most trustworthy offshore firms can come with logistical challenges that are an inherent part of working with a partner located halfway around the world.
First, there's the language and cultural barrier. Though many overseas workers speak English, doing business comes with certain nuances that easily can be lost in translation. If a complex technical issue arises, do you have a game plan for how you'll communicate on the issue?
Then there are those tricky things known as time zones. If both firms operate primarily during their country's normal business hours, this can lead to multi-day lags in communication that can slow down projects. For example, if you send an email at noon from New York to Beijing, where it's midnight, you might not get a response for eight hours or more. This means your reply would likely happen the following business day, and so on).
Minimize time zone challenges by establishing clear guidelines on when key leaders will be available for communications, ideally during a window when both parties are simultaneously available so decisions can happen immediately. It's also a good idea to have more than one designated point of contact on both sides.
3. Public image concerns
Generally speaking, Americans have a negative view of the practice of outsourcing labor overseas. For instance, in domestic labor opinion polls, between 76 and 95% of Americans surveyed said the offshoring of production and manufacturing work was a reason the U.S. economy was struggling and more workers weren't being hired at home.
Whether or not this is actually true in your company's case, you'll need to be prepared for potential criticism of the decision to use offshore labor in the public arena. Resources like this paper on the public fear of offshoring can help you better understand people's concerns with the practice and equip you with the fact-based information you need to dispel negative feelings among customers.
4. Payroll and tax complications
Dealing with America's tax system is complicated enough on its own; when you introduce an entirely different country into the mix, it comes with a whole new batch of laws to navigate and tax systems to understand. The last thing you want is to unintentionally run afoul of another company's laws regarding the registration of your business or the employment of its workers.
There are myriad ways to deal with paying overseas workers; the one that's right for your business will depend on several factors, like the country's laws, where the worker has citizenship and the location they claim as their full-time residence. It's wise to enlist an international tax or payroll expert to help you stay on the right side of labor laws when offshoring.
3 Ways to Test the Waters with Offshore Labor
If you're considering using overseas labor for the first time, follow these three tips to ease into it.
Offshore non-customer-facing functions
Building trust with an international partner takes time. Before you start having customers interface directly with reps overseas, begin instead by outsourcing a more behind-the-scenes function. Data entry, document management, research, claims processing, and IT maintenance are all good options. This allows you to build an effective working relationship while giving your partner time to learn your business before interacting directly with customers. 
Deal in non-confidential information
Confidentiality is another legitimate concern when moving business operations overseas. Whenever possible, avoid sharing trade secrets or sensitive client data with a new offshore partner. Additionally, you'll need to make sure you're not in violation of any of your existing business contracts, some of which stipulate that all work must be performed domestically.
Get references
Some of the best offshore relationships we've seen are the result of referrals from someone who's already had success working with a vendor. If you can't get a recommendation from a trusted contact in your network, ask the vendor to provide international references that can speak to their experience collaborating on projects similar to yours.
Strike the Perfect Staffing Balance with 4 Corner Resources
Need a hand analyzing your current staffing strategy to arrive at the right mix of domestic and offshore labor? 4 Corner Resources can help. We're experts at helping companies attract and hire talent that will facilitate growth and drive innovation. Whether you're looking to hire for a single department or need to find candidates to fulfill a range of business functions, we'll take sourcing, screening and interviewing off your plate.
Start the conversation with one of our headhunters by scheduling your complimentary consultation now.