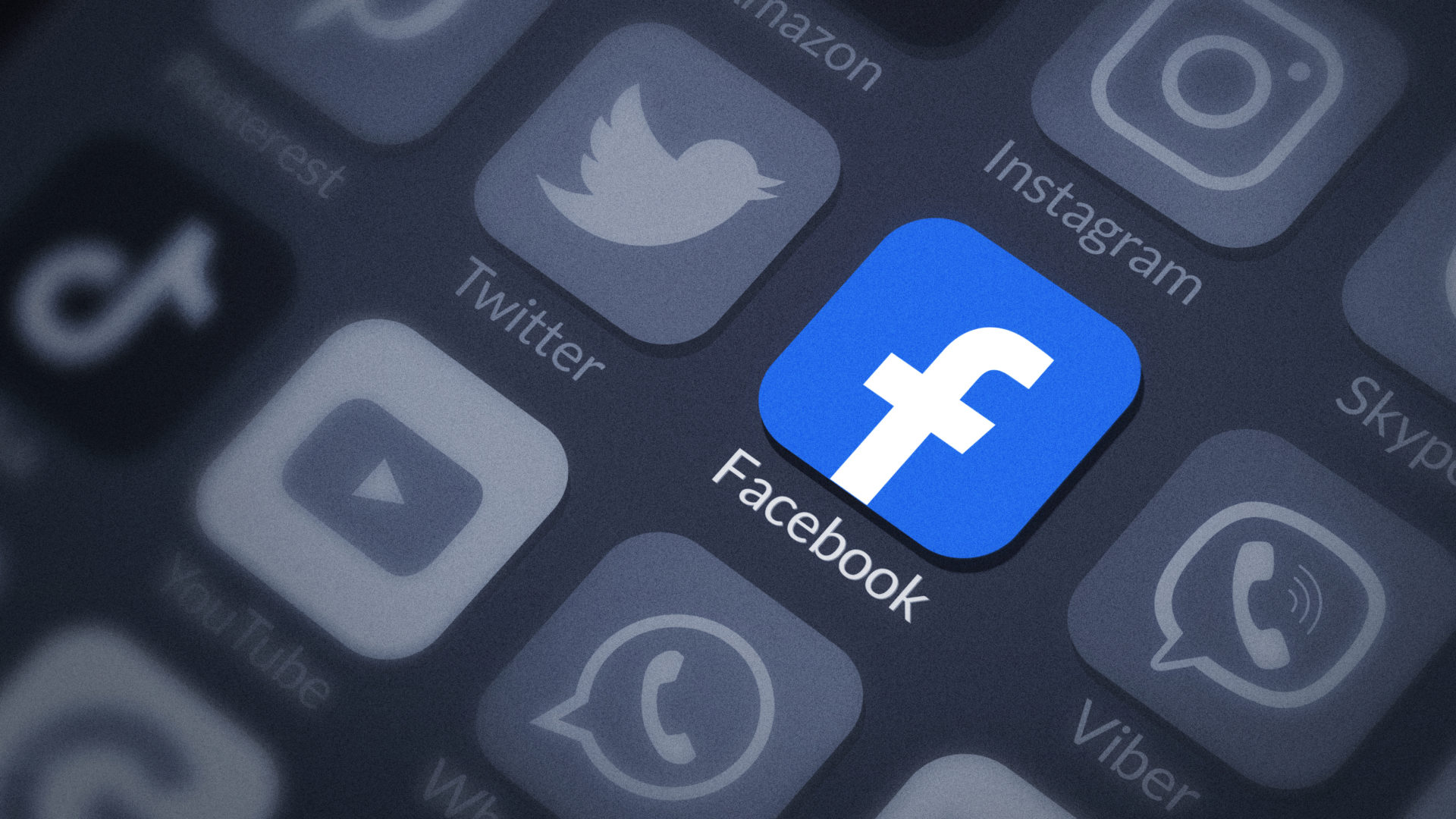 Sure, you're posting your open jobs to your Facebook page, but so is every other company. If you want to reach candidates who are actually going to convert into great hires, you need a cohesive strategy for using Facebook for recruitment.
Recruiting on Facebook can help you reach the right candidates and position your employer brand in a positive light. Read on to learn more about the benefits of sourcing candidates on the number one social network and find out how to recruit on Facebook effectively.
Why Use Facebook for Recruitment?
First and foremost, the size of the talent pool on Facebook is unparalleled. When you think of social recruiting, LinkedIn might be the first platform that comes to mind, but its user base pales in comparison to Facebook's. Nearly 2.5 billion people use the platform each month, with 1.6 billion of them logging in on a daily basis. No other app or platform comes close to those kinds of engagement numbers.
Recruiting on Facebook can be highly cost-effective. You've probably heard talk of how companies have to "pay to play" on Facebook, and that's partially true (more on this later). But, if you allocate even a small budget in a strategic way, it can help you zero in on highly specific groups of users you're trying to reach and can also help boost the reach of the non-paid content you're posting.
Facebook is also a less crowded space among recruiters. According to Jobvite's Recruiter Nation survey, 87% of recruiters use LinkedIn but only 55% use Facebook. Candidates, on the other hand, are very likely to use Facebook to scope out job openings. 67% of job seekers who used social media to find their most recent position did it on Facebook.
Finally, recruiting on Facebook can help you reach both active and passive candidates. If a candidate isn't currently job searching, they might go months at a time without logging into LinkedIn or perusing a job board. Facebook, on the other hand, is a platform most people check regularly to keep up with friends, family and current events. When you use Facebook for recruitment, you have the advantage of getting in front of those passive users who might not otherwise learn about your open positions.
How to Recruit on Facebook Effectively
Simply posting to your company page every once in a while doesn't cut it anymore. While the platform is highly popular, Facebook is also highly competitive among brands for coveted space in users' news feeds. Thus, you need a multi-faceted approach to recruiting on Facebook if you want to achieve the multiple regular touchpoints it takes to win candidates with this channel. Here are some best practices to pull it off.
Use a Dedicated Facebook Page for Careers
Your company probably already has a Facebook page for the brand as a whole. If you're a small business, this might be sufficient for running both your customer-facing and candidate-facing content. If you're a larger organization, though, consider creating a separate page specifically for careers.
A dedicated Facebook page for careers is useful because it allows you to create a content strategy with a singular focus on prospective candidates—you're not trying to blend sales content with recruiting content. On this page, you can showcase your company culture, share testimonials from happy employees, discuss your benefits, answer candidate questions, and go into more detail about job openings than a post on your overall brand page might warrant.
Alternatively, if you don't have the resources to support both a brand page and a careers page, you can create a dedicated tab on your regular page for content pertaining to careers.
Use Ads to Expand Your Reach
Facebook's ad platform offers some of the most powerful capabilities of any advertising network. You can use Facebook Ads to show your job openings to candidates based on their location and interests.
When you run a Facebook ad, you're essentially paying to extend the reach of one of your posts. This is not only beneficial for the post you're paying to promote, but for your page as a whole. Facebook's algorithm gives preferential treatment to highly engaging content. This means that if your posts regularly receive lots of likes, comments and clicks, your future posts are also more likely to be seen in the news feed. Giving your best content an additional boost with some paid promotion helps build the kind of user engagement that makes the algorithm happy and helps the rest of your content get seen.
When paying to promote job openings, be sure your post has a clear and simple call to action that helps users take the next step, like clicking through to the job application page on your website. The last thing you want to do is spend valuable dollars on a post that leaves candidates wondering 'what do I do next?'
Follow Best Practices for Facebook Content
Every social media platform has its own set of norms. A post that performs well on LinkedIn, for example, won't necessarily get the same amount of engagement on Facebook. Success with using Facebook for recruitment means knowing and observing the best practices for content on the platform.
First and foremost, your Facebook posts should have a visual element, like a photo, graphic or video. Text-only posts receive little to no reach.
If you post video with sound bites or narration, be sure you have subtitles enabled. Digiday reports that as many as 85% of Facebook videos are watched without the sound on (typically when users are in public places), so you want to be sure your message still gets across to those users.
The majority of the time, aim to keep your posts short. While long-form content is gaining some traction on Facebook, the majority of high-performing posts are 80 characters or less. Posts that are 40 characters or less receive 86% more engagement.
Following these and other Facebook best practices will help your posts get the maximum reach even if you're not paying to promote them.
Source Candidates in Facebook Groups
Facebook Groups can be a gold mine for sourcing high-quality candidates. There are groups geared specifically to job searching, but you can also find talent in groups for your local community, groups for your industry (i.e. groups about healthcare), and groups specific to certain jobs (i.e. groups for engineers).
The key to using Facebook Groups for sourcing is to not be a spammer. Always abide by any group rules (these are typically pinned to the top of the group page) and aim to give more than you take. So, don't just pop in, paste your job listing and run. Build credibility by engaging with the group on a regular basis, not just when you need to fill an opening.
Take Advantage of Other Native Facebook Features to Reach Candidates
In addition to its standard posting capabilities, Facebook has other native features that can be interesting tools for recruiters. With Facebook Messenger, for example, you can set up a chatbot that responds to frequently asked questions, provides application instructions and directs interested candidates to find more information on your website.
Facebook Live is another promising tool that users love. Recruiters can harness Facebook Live to announce the latest job openings, celebrate new hires and give a sneak peek inside company events, which helps spread awareness about your company culture.
Build Your Employer Brand
Finally, it's important to think of Facebook as a channel (one of many) for establishing your employer brand. 59% of candidates use social media to research organizations they're interested in, with 21% of them turning to Facebook to get a sense of company culture and 14% using it to research brand reputation.
This a great guidepost to use as you're creating recruiting content. With each piece of content you prepare to publish, consider the following:
What is the overall impression I want candidates to have of my brand?
Is this content aligned with that brand image?
What objectives am I hoping to achieve by using Facebook for recruitment?
How does this content specifically work to advance those objectives?
While not every piece of content needs to be a direct call-to-action to get candidates to your careers page, every post should be thoughtfully created to elevate your employer brand.
Reach More Candidates with 4 Corner Resources
Facebook is one channel to reach more qualified talent. Working with a team of staffing experts is another. The recruiting professionals at 4 Corner Resources are eager to help you expand your talent pool and find the perfect candidate to join your team.
Whether you're looking for an entry-level staffer, a c-suite executive or a contract worker to fill seasonal gaps, our experienced headhunters will match the best talent to your desired skills and qualifications and help ensure the right culture fit for lasting success. Contact us now to begin attracting, screening and hiring more candidates today.