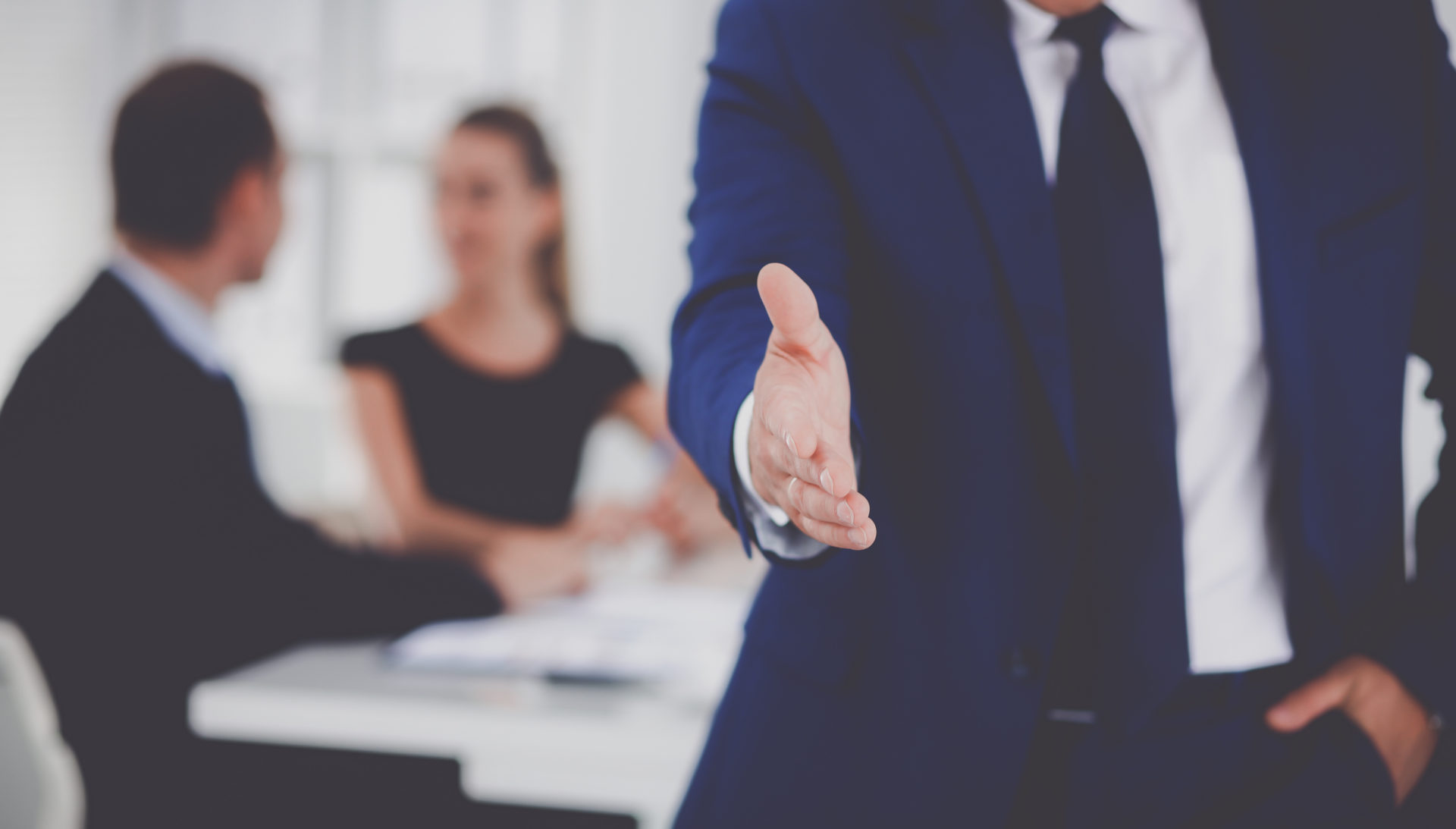 Some companies seem to consistently find the best salespeople while others struggle to find mediocre employees. Why is that? The answer is simple. The companies finding the top talent use proven strategies to recruit them. They hire people who will help them grow by understanding what makes a good salesperson great versus average. Recruiting is a very important piece to the growth and profitability of your company, so you need to be able to find the best salespeople. They're the ones who have certain traits that can't be missed. You just need to know how to spot them! Here are eight tips to help you do that and to effectively recruit salespeople.
How To Find and Hire The Best Sales Professionals
1. Identify your needs
You can't find the perfect person for your sales position if you can't specifically define what the position entails. Start by identifying your needs and then determine what the right salesperson looks like for you, your team, and your organization. Review your current business needs and assess any experience gaps in your sales department. List out the skill set and experience level you require and look for salespeople who can fill those gaps.
Be clear and concise when writing a job description. Make sure the expectations are clear and attainable. If you oversell how good the job is, you'll probably attract a lot of candidates, but you'll lose your new hires down the line. Be honest in your assessment of the job description. Identify which skills and experience are mandatory for the position, which will weed out applicants who aren't fit for the job.
2. Search widely for candidates
Now that you've defined your sales position, where is the best place to post it to find that superstar salesperson? Anywhere! Everywhere! You can find excellent talent through social media, newspapers, job fairs, online recruiters, and other outlets. To find that ideal salesperson, you'll want to leave no stone unturned. Enlist the help of recruiters who can save you time and energy by finding the right candidates for you. Find recruiters who specialize in your industry. They will have the experience and connections needed to locate the kind of talent you're looking for.
A great way to find potential candidates is through word of mouth. If your salespeople are happy, rest assured that they will tell others about how great it is to work for your company. An incentive you can use for your current employees is a finder's fee of $1,000 – $5,000 for bringing new talent to you.
Don't forget the candidates who aren't actively searching for sales positions. These are usually the top-performing salespeople who don't browse job boards because they are too busy closing deals and driving revenue for their employer. Read through profiles on sites such as LinkedIn and reach out to the salespeople you're interested in. Let them know the fantastic opportunities you can provide for them, the key reasons why you believe they are the perfect fit for the position, and how interested you are in them. Some of the best salespeople are passive candidates because they know their worth and wait for companies to reach out to them.
Related: 5 Ways To Secure Passive Job Seekers
3. Look at past experience
If you're interviewing someone with five years of sales experience in manufacturing for a position selling software technology, you might be wasting your time. Interviewing can be a tedious and stressful process, so make sure you're talking to the right candidates. Weed out those unqualified for the position ahead of time.
The candidate you're looking for should have a consistent track record and impressive results from previous jobs, but even those with gaps in employment can be excellent salespeople. Find out the candidate's story. If they don't have a valid reason for their lapse in work experience, still consider them for the role. Don't necessarily rule them out.
Candidates who boast that they are successful salespeople without a verifiable work history to prove it, might not be the best salespeople for you. Look at the resume for what a candidate has achieved in previous roles. Look for sales awards and achievements as well. Be careful not to overvalue a resume, though. While they're a good source of information on a candidate's education and years of selling experience, they don't provide any insight beyond that.
4. Ask them to give a practice sales pitch
The interview is your chance to narrow down the competition and find the perfect candidate you're going to hire. But the process is only as good as the questions you ask. Prepare in advance the questions that will guarantee you the answers and information you need. If you start with a phone interview, listen for a candidate that has a strong, authoritative voice but doesn't come across as pushy or sounds like a used car salesman. In your face-to-face meeting, watch for things like the candidate's body language. Are they confident? Do they make eye contact? Do they have a firm handshake?
In the interview, it's good to first break the ice with an informal chat or maybe some personality-based questions. This is a good opportunity to get a feel for the candidate's personality and how well they might fit in on your team. Then it's time to get down to asking the specific questions related to the position. You can include key members of the team the potential candidate would be joining in this part of the interview.
The last step is to have the candidate prepare and deliver a practice sales pitch for key stakeholders in the business. This allows you to assess how well they perform under pressure. Salespeople have to be persuasive and engaging. An ad-hoc presentation can give you insight into whether the candidate meets these requirements and is suitable for the role.
An important thing to remember in the interview is that the candidate is also interviewing you. Be aware that you'll have to sell yourself and the company's vision if you want to attract the top talent.
5. Check references
A potential candidate is never going to give you a bad reference, are they? If they do, you probably don't want them anyway. So, are references helpful in finding the right salespeople? The answer is yes. You should always contact references, but then ask that reference for another reference and think about what you want to ask them in advance. The better prepared you are, and the better questions you ask, the more useful answers you'll receive. Another reason you want to contact references is that 99 percent of the time, the candidate will know whether you contacted them or not. You want the candidate to know you're serious about the process and doing your due diligence to find the best of the best. Otherwise, they'll go somewhere else.
Related: Ace Your Reference Checks With These Sample Questions
6. Look for a follow-up
A great way to determine if a candidate is right for the position is if they send you a letter of thanks or follow up after the interview with questions or comments. Thank you notes are easy to do, but most applicants who get interviews don't do them. While it may not be traditional today, waiting a day or two to see if the candidate follows up with you at all can be a great recruiting strategy.
7. Keep in contact and send an offer
The interview process can take weeks or more, and chances are, the top candidates are talking to other companies and going on interviews while you're making up your mind on who you're going to select. An important aspect of the process is to keep the lines of communication open. Let those stellar candidates know how interested you are in them. If you wait until your interview process is over before making an offer to an outstanding salesperson, you might miss out because someone else has already hired them. Keeping your top picks in the loop will help prevent them from accepting offers elsewhere.
When it comes time to offer them the position, be prepared to negotiate. The best salespeople know how to negotiate. They're the ones who won't settle for your initial offer but will work to get the best salary possible. If that amazing candidate rejects your first offer, they're probably worth negotiating with.
8. Retention
Now that you've built a team of overachievers, how do you keep your all-star sales team? How many of your hires will still be with you after a year, three years, or 10 years? If you're landing the right people and managing them well, they will be loyal to you and the company.
The trick is to make your retention strategies personal. One size does not fit all. If a salesperson isn't motivated by money, find out how to motivate them in other ways. This will be very important to them and the company. Give the best sales reps the most challenging accounts, larger territory, personal and professional growth opportunities, more vacation time, or flexibility in the workplace. Find out what works to retain your top performers and they'll keep on working for you.
Make sure your sales strategy is sound or your top performers will start looking elsewhere. A poorly implemented sales framework is a key to failure regardless of how good your sales team is. The right strategy, coupled with the right people, is a winning combination every time.
Related: Highly Effective Strategies For Employee Retention
Let 4 Corner Resources Secure the Best Salespeople For You
Recruiting good salespeople is an active process, not a reactive one. It also isn't a one-time event, but rather an ongoing exercise, which means the hunt for sales talent isn't going to end anytime soon. Not sure where to start or need some help? We are a top-rated recruiting company that's here to help you hire the salesperson of your dreams. Contact us today to see how we can help!