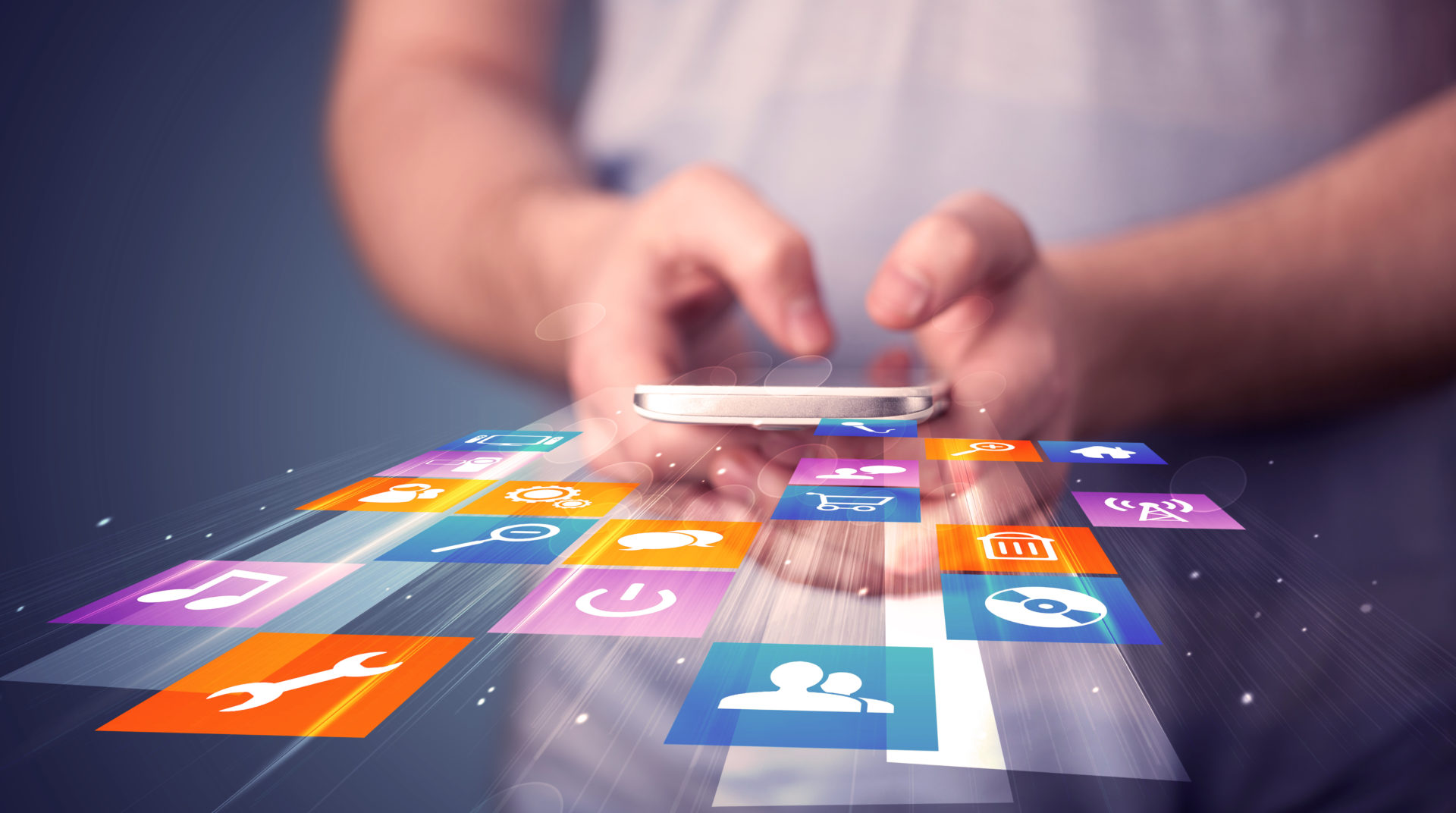 Recruiting top talent is never an easy task. It's time-consuming and can pull you away from the things you need to be doing, hurting your company's productivity. Mobile apps can save you time by allowing you to easily post jobs, screen resumes, schedule interviews, and send out offer letters. Below is a list of the best recruiting apps that you can take advantage of starting today!
12 Best Mobile Recruiting Apps For Talent Acquisition
1. LinkedIn Recruiter
LinkedIn is a common resource for recruiters because, with 400 million professional users, it offers a large pool of candidates to choose from. LinkedIn Recruiter, which is available for iOS and Android, takes advantage of the large LinkedIn community, offering search tool alerts to help find the right candidates. Features of this recruiting app include InMail messaging, Scheduler, search profiles, and reporting tools. You can easily browse candidates to see which ones meet the qualifications for your position. When you find the right person, InMail makes it easy to set up an interview time and communicate back and forth.
Pricing plans include Recruiter and Recruiter Lite. With Recruiter, you get custom fields for talent searches and other analytics you can track to see how well you're doing. They offer discounts for those who prepay for the advertising costs.
LinkedIn Recruiter is a powerful tool that gives you the resources you need to locate the right employees for you or your clients.
Related: How To Use LinkedIn To Source Top Candidates
2. Workable
Workable is an iOS and Android app that links you to over 50 free and premium job board services. You'll also have access to social network platforms. Build a careers page and post job openings on hundreds of job sites. Take advantage of applicant tracking tools such as candidate profiles, scorecards and evaluations, reports and analytics, and interview scheduling to streamline the hiring process. Conveniently screen, evaluate, and leave comments on your job candidates. Contact them in a variety of ways, including email, text, and FaceTime. Icons allow you to see which candidates are still available to contact and which you're waiting for a response from.
3. Interview Assistant Pro HD
Interview Assistant is specifically designed to streamline the interview process. It runs on iPhones or iPads and provides things like pre-set interview questions, interview results tracking, and question templates to make the interview process easier. Interview Assistant Pro HD is easy to use and comes with unique features that allow you to rank candidates, create candidate profiles, and gives you flexibility whether you're interviewing a seasoned professional or an entry-level candidate.
With more than 250 pre-set questions to choose from, you won't have to worry about what to ask in the interview. Quickly organize, structure, and prepare for your interviews. The app also allows you to create an unlimited number of questions, prompts, and interview profiles yourself. The Dropbox synchronization feature and the ability to attach any file or image are other useful tools you can take advantage of. The app comes with the capability to take audio or text notes during the interviews and lets you review and plan your interviews using the built-in calendar.
4. InterQ
InterQ helps improve the interview process for both recruiters and candidates. First, the candidate answers a few questions through the interactive app, and a response sheet is then generated for the recruiter. This information helps the recruiter conduct a more natural and concentrated interview, which aids in choosing the right candidate. InterQ allows you to select questions based on the type of position the candidate is applying for. The app is easy to use and a great tool when narrowing down a large pool of candidates.
5. Monster
Monster.com has long been a go-to platform for recruiters and job seekers alike. The free Monster app makes it easy to post jobs, filter out unqualified applicants, review resumes, and more. You can contact candidates through the app as well, eliminating the need to transfer data to your email. With an average rating of 4.6 stars across 60,000 reviews, the Monster app is a great option for recruiters.
Related: What is Mobile Recruiting & How to Use it Effectively
6. Rakuna
Rakuna, which is only available on iOS, is tailored to recruiting young people. The app is used for event management for college campus recruiting. It also comes with a "Master List" of Career Fairs in the US that tracks career events at schools nationwide. Recruiters looking to fill entry-level positions can use available features, such as Interview Scheduling, SMS recruiting, Recruiting CRM, and more to make the hiring process smooth and easy.
7. Shapr
Shapr took the structure of popular dating apps (like Tinder!), where users are presented candidates in their area and use swipes to connect with the ones they like, and turned it into a recruiting app. Shapr presents you with a list of users based on your industry and the skills you're looking for. As with dating apps, you can only message a potential candidate when you both have right-swiped each other. You can enter a maximum of 12 interests to search on.
Shapr allows unpaid users to browse a limit of 15 users a day. Simply tap on a user you're interested in to view their profile, which includes their interests, goals, and other professional details like previous organizations, industry, and education. You can also view a user's LinkedIn profile. When you match with a potential candidate, Shapr notifies you on your phone and/or by email. The My Matches feature allows you to start a conversation with the candidate.
The paid version of Shapr gives you the ability to adjust your distance to find users close to you. The paid version also features a rewind of your last swipe, a more robust profile, location setting, the ability to view 30 profiles a day, and the option to see who right-swiped you.
8. JobDiva
JobDiva is a cloud-based platform for staffing enterprises that includes a proprietary search-and-match recruiting engine, candidate matching, Customer Relations Management, a career portal, reporting, VMS synchronization, and more, JobDiva allows you to respond to client requests, schedule interviews, and easily track which jobs have been filled and which are still pending interviews. When you click on a job, JobDiva shows you all the attached notes, all completed activities/tasks, and other important info. You can also search candidates by name or contact information and quickly pull up candidate records, relevant notes, and their resumes.
9. Breezy HR
Breezy HR provides an end-to-end recruiting solution that includes job posting, candidate sourcing, applicant tracking, background checks, analytics, and more. Users can create a careers page and an employee referral portal, post job openings, track the status of candidates through the recruiting pipeline, view and edit candidate profiles, conduct video interviews, and communicate with applicants. The app features interview scheduling, push notifications, and the ability to create and control message templates to speed up communication. The drag-and-drop pipeline management tool is easy to use.
With Breezy HR, you can quickly post openings on LinkedIn, Indeed, Glassdoor, and ZipRecruiter. Auto-response emails update candidates on the status of their applications or available interview times. The pre-screening video questions allow you to eliminate unqualified candidates while assessing the interpersonal skills, salary expectations, and future goals of those you're interested in.
10. Manatal
Manatal is a cloud-based recruiting app that's easy to use and helps you optimize every step of the recruiting process. With one click you can import LinkedIn profiles to your candidate database using Manatal's Chrome extension. Then you can easily parse candidate information and shortlist those candidates best qualified for the position.
Manatal allows you to post openings on major job sites, such as Indeed, Glassdoor, LinkedIn, Google for Jobs, CareerBuilder, Monster, and Jooble. When a candidate applies through one of these job boards, Manatal automatically creates and stores their profile information. Manatal features AI-based recommendations that make data-driven decisions by extracting skill requirements from your job descriptions and cross-references the results with your candidate pool to find those best suited for the position.
11. Recruiterflow
Recruiterflow saves time by automating many of the manual tasks that recruiters deal with every day, including creating candidate profiles and sending out emails. As part of the automation process, Recruiterflow allows you to build "recipes," which instruct Recruiterflow to take certain actions based on custom triggers you create. Through Recruiterflow, you can contact potential candidates on LinkedIn, Github, AngelList, and Xing with one click using Recruiterflow's Chrome extension. The reporting function gives you informative reports that help you see how effective your recruiting efforts are.
Recruiterflow is primarily a tool for recruitment agencies but can be used by internal recruiting teams as well.
12. Vincere
Vincere (also known as "Vinny") helps recruiting agencies by making data-driven decisions. You can post your job openings on leading job sites and easily add new candidates to your database from LinkedIn with one click. The LiveList function allows you to send multiple applicants to clients at the same time.
Automate many of your team's time-consuming tasks, including resume parsing, interview scheduling, onboarding, and compliance. With Vincere's map view, you can find candidates close to your office or job location. Other features include the ability to send direct messages, create chat groups, and share files.
Vincere is used all over the world and supports multiple languages, such as English, Chinese, Dutch, German, Japanese, and Spanish. It isn't designed for in-house recruiting teams, rather recruiting agencies looking for a strong recruitment tool that offers reliable support and can help them provide quality candidates to clients.
Trust 4 Corner Resources To Source For You
Not sure where to start with sourcing new employees? That's where 4 Corner Resources comes in! We're a top-rated staffing agency in Orlando, working with companies across Florida and the United States to find the perfect employees for each business. With extensive experience across many industries, our knowledge makes it easy to find reliable, professional employees that you'll love hiring.
Contact us today to see how we can help change the way you think about hiring!