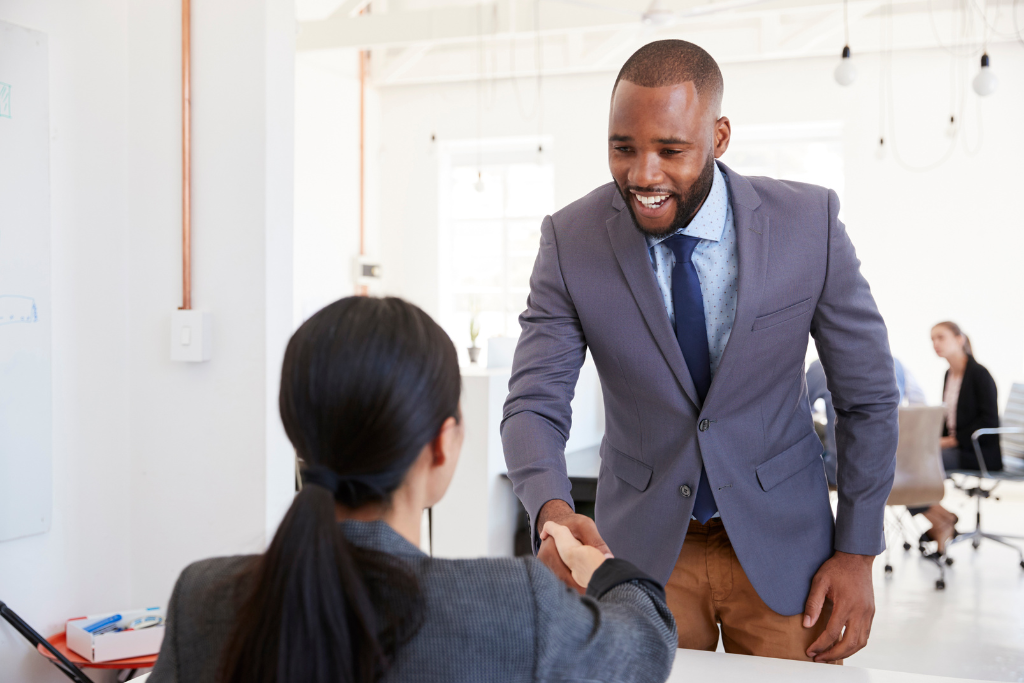 Need to step up your staffing ahead of your company's busy season? Are you looking for specialized expertise that's lacking in your current workforce? Independent contractors can solve these challenges and more. We'll explain how to hire an independent contractor and why it can help your business access specialized knowledge while managing costs and share nine steps to facilitate seamless contractor hiring. 
What is an Independent Contractor?
An independent contractor is a person who is paid to perform work for your business without being an employee of said business. According to the IRS, a person is an independent contractor if the payer (in this case, your company) has the right to control only the outcome of the work and not how or where the work will be done.
For example, if a graphic designer is a company employee, the company can dictate that their work must be done in their office between the hours of 9 a.m. and 5 p.m. However, if the designer is an independent contractor, the company can only dictate the final deliverable, like a marketing flier. It's up to the designer if they want to work from home between the hours of 11 p.m. and 2 a.m.
There are independent contractors in nearly every field. We typically think of them in terms of digital services, but professionals from doctors and dentists to lawyers and construction workers can all be independent contractors.
Benefits of Hiring an Independent Contractor
Affordability
Hiring an independent contractor means you only pay for what you need. Suppose you're looking for assistance on a short-term project, for example. In that case, they can be a much more cost-effective solution than recruiting and onboarding a full-time employee. 
Also, since these professionals aren't employees, businesses don't provide benefits like health insurance and retirement contributions. Employers aren't responsible for payroll taxes for contractors, nor do they need to buy equipment. All of this can result in significant cost savings. 
Flexibility
Independent contractors allow you the flexibility to scale your scope of work up or down depending on your needs. This is especially useful when supplementing your existing workforce during peak demand. 
They can be located anywhere worldwide, opening the door to a wider talent pool. 
Expertise
Independent contractors are specialists in their service area, which means businesses can use them to gain access to niche skills. From finance to computer science to engineering and beyond, a contractor can provide the expertise you need on a limited-time basis.
Speed
Since independent contractors don't require training or onboarding, they can work on their designated assignment immediately. This is an asset when you have an urgent business need or a project that needs to be turned around faster than your in-house team can accomplish it. 
Guide on How to Hire an Independent Contractor 
Follow these steps for a seamless independent contractor hiring experience.
1. Define your requirements
The most successful contractor-client relationships happen when both parties have clear expectations from the start. So, begin by outlining exactly what you're looking for from a contractor.
Pro tip: it's best to start with a smaller, more specific set of requirements and build the scope of work from there instead of throwing too much at a contractor who is a poor fit. 
Here are some things to consider:
Technical skills
Desired outcomes/project deliverables
Experience level
Time frame
Availability
Cost
Here's a hypothetical list of requirements for a freelance social media manager:
Social media manager to help ABC Company build a presence on TikTok
Grow following among 18- to 25-year-old audience
Moderate experience level
10 to 20 hours per week, ongoing
$3,000 monthly budget
2. Write a compelling job description
Next, write a thorough and engaging job description with your expectations list. In addition to outlining the duties for the job, your description should make it clear this is a contract gig and not a full- or part-time position. 
Here's an example of what an independent contractor job description might look like for the requirements we just defined in step one:
ABC Company seeks a motivated, creative, independent contractor to support our marketing team in growing our company presence on TikTok. The right contractor will have a strong knowledge of the platform's best practices and offer fresh ideas for helping our company engage a younger demographic. 
Responsibilities:
Create a strategic 6-month plan for growing the company's TikTok account
Advise and engage the marketing team in executing content strategy
Post content 4-6 times per week
Track and monitor results
Provide marketing leadership with regular progress reports
Requirements:
3-5 years experience in social media management
Portfolio of demonstrable results on similar assignments
Prior experience using TikTok for a B2C brand is a plus
Finish your job description by providing instructions for interested candidates to apply. Be sure to include an email address or application link and a list of materials you'd like candidates to submit with their application. 
3. Create a contract
A legally binding contract is necessary when working with an independent contractor. Not only does it outline the terms of the agreement (time frame, pricing, payment methods, etc.) and add a layer of clarity surrounding your expectations, but it protects you if the relationship goes south. 
A contract doesn't have to be complicated, but it should be thorough. We outline ten necessary components to include in an independent contractor agreement here. Having your legal counsel review the contract before using it is also a good idea. 
4. Gather applications
Now it's time to post your job listing. In addition to publishing it on your website and social media channels, we recommend listing it on platforms that are specifically dedicated to contract talent. Upwork and Toptal are two great ones to start with. 
If you decide to hire a contractor from one of these channels, they offer the added benefit of built-in contracts and payments. This allows you to manage all of your relationships in one place with less administrative hassle. 
5. Vet candidates
Once the applications have started rolling in, it's time to shortlist your top candidates. Interview the best contenders, asking questions specific to your job requirements and contract work in general. 
Here are a few good questions to ask a prospective contractor:
Why are you the right choice for this contract?
Tell me about your skills in [area].
What experience do you have on similar projects?
How would you approach [assignment]?
What's your process like for working with clients?
How many clients do you work with at a time?
How do you manage deadlines?
What's your preferred method of communication?
Since you're hiring an independent contractor for a specific skill set, prior experience is key. Ask to see a portfolio or examples of previous work. And be sure to conduct reference checks; a good contractor should easily be able to provide a list of satisfied current and former clients. 
6. Get a completed W-9
After selecting a winning candidate and signing the contract, there's one more thing you need to do before beginning work: obtain a completed W-9 form from them.
A W-9 is the form an employer uses to confirm a person's name, address, and taxpayer identification number. This information you'll need later to generate a 1099, which will be required when you file your taxes. 
7. Set milestones
Depending on your project, breaking the work up into smaller, timelined milestones that can be checked off along the way may be worthwhile. These milestones allow you to touch base with your contractor and ensure the work is being completed as expected. 
In some cases, you may choose to tie payments to these milestones like this:
Milestone 1: 25% payment
Milestone 2: 25% payment
Project completion: 50% payment
Checking in regularly ensures you and your contractor remain on the same page. It can also keep their motivation high and allow them to flag any issues that require your attention. 
8. Issue a 1099
A 1099 is a tax form companies must issue to any contracted worker who was paid more than $600 during the calendar year. The contractor will need this form when preparing their personal tax return. 
Then, your company will need to file a 1099-NEC. This is the form companies must use to report payments of non-employee compensation totaling more than $600 to the IRS. The amounts reflected on your contractor's 1099 and your 1099-NEC should match.
9. Be aware of applicable laws
Some states have laws regarding these workers, and ensuring you're operating by them is very important. California, for example, has much stricter requirements than most states regarding who can be classified as a contractor. 
Do some research to learn about the pertinent laws, if any, in your state. If in doubt, ask your HR manager or legal counsel for guidance.
One thing that's important to know about hiring independent contractors is that it can take a few tries to get it right. If, for some reason, the first contractor you hire doesn't pan out, be persistent and try a different one. 
Finding the right independent contractor for your business can help you meet your needs and unlock new skill sets while staying within your budget.
Ready to hire better talent?
Connect with our recruiting professionals today.