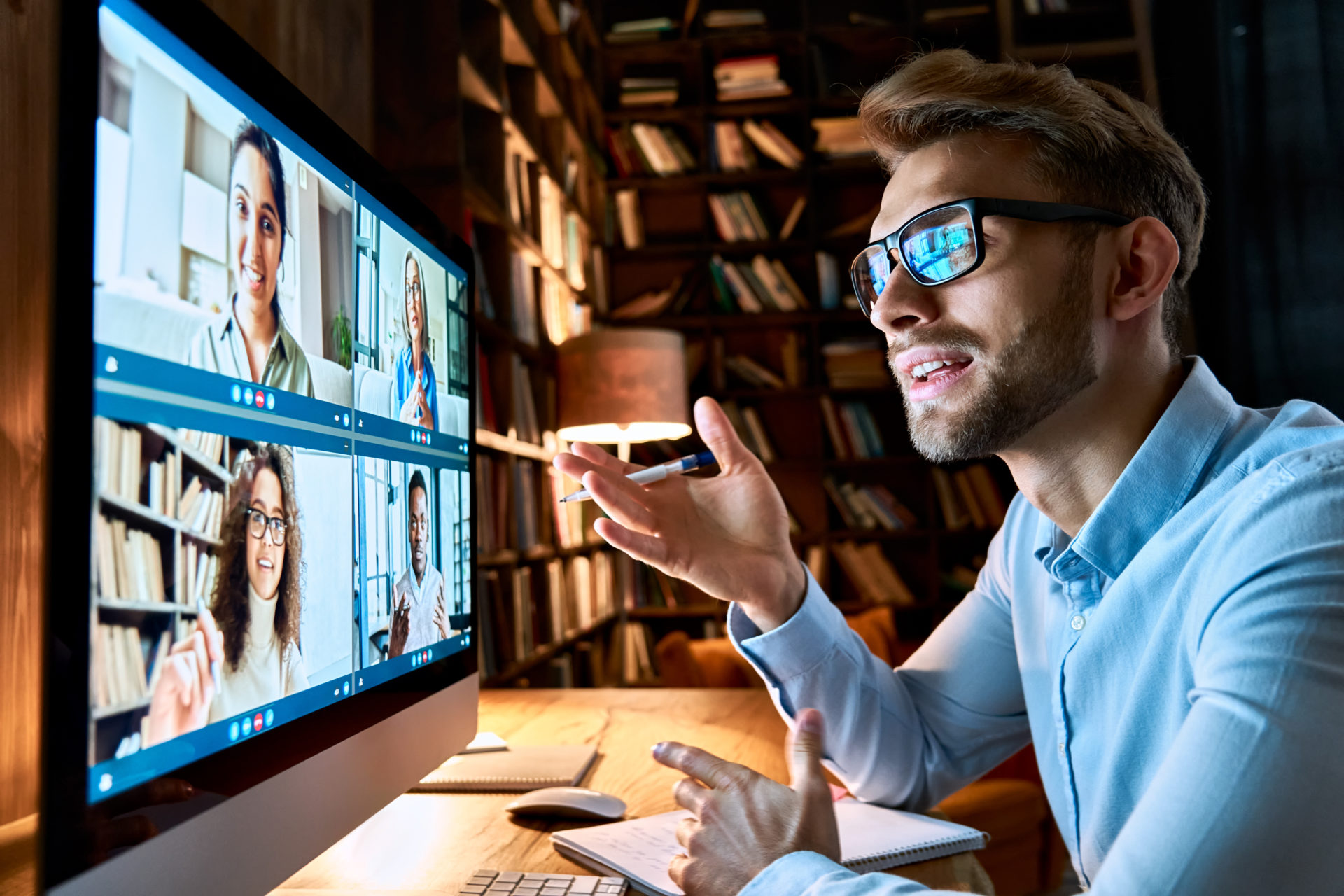 The past year has seen a massive shift to remote work, with more than a quarter of the workforce expected to be fully remote by the end of 2021.
An unexpected number of companies have embraced the shift to working from home some or all of the time, citing surprising results in the form of worker output. In a survey¹ of more than 12,000 employees who transitioned to remote work as a result of the pandemic, 75% of them said their productivity levels either remained steady or improved.
Pros of Having a Remote Workforce
Remote work has proven its benefits in terms of worker happiness and work results over the last 18 months, but that's not the only upside of an off-site staff. Hiring remote workers gives you the benefit of accepting candidates from anywhere in the world, vastly expanding your talent pool. When your search isn't limited by geographical location, you can truly attract the best of the best.
What's more, the best candidates demand flexibility. According to EY's 2021 Work Reimagined survey², a whopping nine out of ten employees said they wanted flexibility in when and where they work. More than half said they would consider leaving their job if it didn't afford such flexibility. If your job opening is fully remote, advertising it as such will be a selling point for the best talent.
The shift to remote work means your challenge in recruiting is twofold: not only must you find the best remote workers, but move them through the funnel and hire them without ever meeting them face to face. It's no small task, but it'll be easier with these tips in mind.
How To Find The Best Remote Workers
Rely on referrals
Referrals have long been one of the most reliable channels for producing top-notch hires. When a referral comes from one of your top performers, it's even more potent, as great workers tend to have other great people in their professional network. When someone comes in via a personal introduction, they're more likely to be invested in the process than if they're applying to a hiring manager with whom they have no connection.
Capitalize on this channel by nurturing a strong referral program. Put out a call for referrals regularly–once a quarter works well for many organizations–and implement a system for rewarding employees whose recommendations lead to a new hire.
Related: How to Make Your Employee Referral Program a Powerful Recruitment Tool
Look for a proven track record
The shifts of the last year mean millions of new candidates now have experience working from home. Zero in on those with a proven track record for successful remote work, either during the pandemic or before it.
Ask questions that will help you drill down to a candidate's work style and methods for successfully getting the job done off-site, like:
What prior experience do you have with remote work?
How do you stay on top of tasks when you're not working in an office?
How does the lack of regular in-person interaction with coworkers affect you?
What tools do you use to collaborate with remote peers and manage your work?
When you're on the hunt for a resume that includes working from home, consider this untapped source: freelancers. Representing a sizable segment of the workforce, contract and gig workers are used to working from anywhere and juggling multiple projects at a time. Plus, you might already have a few you're comfortable working with that would be interested in going full-time.
Build a strong employer brand
When you're hiring in person for an onsite role, you can rely at least somewhat on local word of mouth and your presence in the community to spread the word about your job opening. When you're hiring online, you don't have that luxury. You have to rely fully on your digital channels and the presence you've established there to get you in front of the right applicants.
Thus, an ongoing effort to build a strong employer brand is paramount. Use content marketing to show off what it's like to work for your company. Tap outgoing employees to act as brand advocates at public-facing events. Monitor and make efforts to improve your rating on sites like Glassdoor that remote candidates are likely to visit when doing research before they apply.
Related: How to Elevate Your Employer Branding to Attract Top Talent
Get additional input
One of the disadvantages of remote work is that you miss out on the casual in-person interactions, like passing in the hallway or chatting in the break room, that build camaraderie and contribute to company culture. When hiring, this missing physical link makes it harder to assess culture fit. That is why it is so important to convey your company culture when hiring remotely.
To help ensure remote workers are both qualified and a good fit, don't rely on one person's judgement (even if it's your own). Bring other staffers, like peers the new hire will be working with, into the hiring process. A roundtable-style Zoom meeting is a great way to introduce a candidate to other members of the team who you can follow up with afterward for feedback.
Look for the right skills
When hiring remote workers, there are two sets of skills you'll need to be on the lookout for: the technical skills called for by the position, and the soft skills required to successfully navigate working off-site. Here are a few of the latter to prioritize:
Being a self-starter. A good remote worker needs to be able to look at an assignment and come up with the tasks necessary to complete it, then take action without being told.
Organization. You need someone who can juggle multiple projects independently and stay on top of deadlines without being micromanaged.
Communicative. While they don't necessarily need to be glued to Slack every waking hour, a remote worker needs to proactively stay in touch. Look for someone with strong writing skills who can quickly loop you into what they're working on and anything they need help with.
Tech-savvy. Not everyone loves digital collaboration tools. When you're physically in an office, you can get away with using fewer of them. But remote work requires someone who's proficient–or at least willing to learn–the latest ways to work together even when you're not actually together.
Make boomerang hires
The pandemic has upended career plans for even the most established professionals, which may mean some of your former employees are now back on the job market. If you know one who'd be great for your remote role, entice them to come back–bringing with them new skills and expertise–with the ability to work from home as a perk.
Work With a Specialized Staffing Agency
Advertising your remote role on social media and job boards is a must, but only gets you so far. To attract hard-to-reach candidates, especially passive ones who aren't regularly searching job sites, work with a staffing partner that has experience hiring remote workers.
Whether you're new to off-site hiring or are looking to ramp up your remote workforce, We can help you attract and qualify candidates who will get the job done no matter where they work from. Contact us today to learn about our remote staffing solutions that fit your company.
https://www.bcg.com/publications/2020/valuable-productivity-gains-covid-19
https://www.wciinc.org/employers-blog/post-pandemic-employees-want-flexibility/