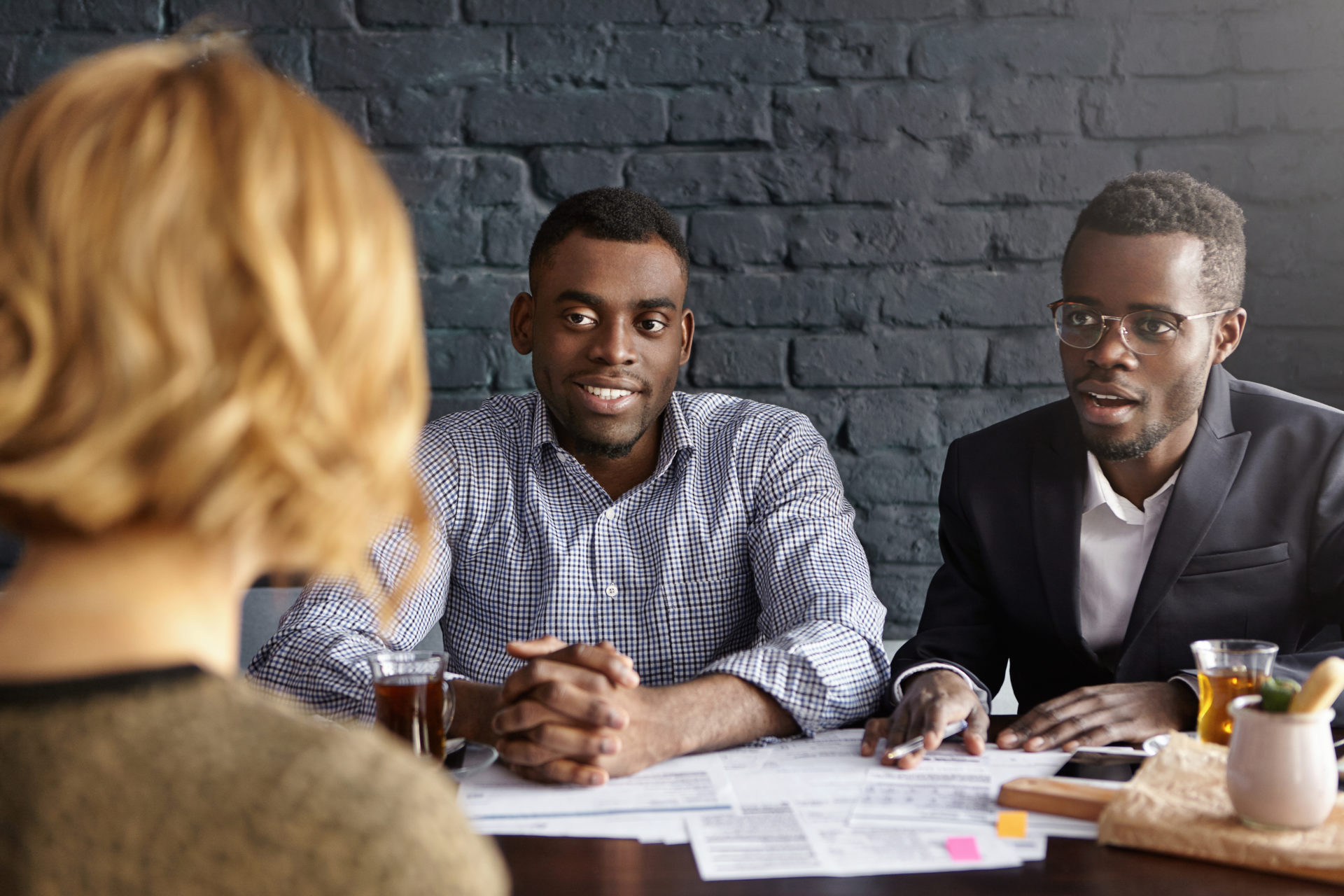 The hiring landscape for finance companies is a competitive one. According to the Bureau of Labor Statistics, the financial services industry is expected to add nearly 600,000 jobs by 2028, growing faster than average for all occupations. This means companies must devote ongoing efforts and resources to keep their hiring efforts sharp. 
The average number of applicants per job opening varies by company size, but in general, that number ranges between 30 and 45 candidates per opening. With the recent spike in unemployment due to the Coronavirus pandemic, however, companies can expect that number to soar in the coming months. That means more applications to review, more candidates to screen, and more time spent conducting interviews—a huge demand on your already busy schedule.
If you want to win better quality candidates with a higher acceptance rate and cut down on the amount of time you spend on hiring activities, working with a finance recruiter can help you achieve it. Here, we will explain the benefits of partnering with a finance staffing expert and share how to find a recruiter that meets your organization's unique hiring needs.
What Does a Finance Recruiter Do?
You probably understand the basic gist of a finance recruiter's job: they help companies find the right candidates to hire. What does that mean, precisely?
A finance recruiter publicizes job listings, fields applications, sources candidates, screens applicants and delivers the top talent directly to you. In most cases, the recruiter is not responsible for the final decision on who to hire; the later-stage interviews and ultimate hiring decision falls to you. However, the right recruiter should serve as a trusted advisor and can make the process significantly easier, saving you time and labor. A finance recruiter may also help develop job descriptions, advise on recruitment strategy and provide input to the hiring manager that draws from their industry expertise.
A finance recruiter is a specialist in the field, so they can pinpoint what to look for on a candidate's resume and know the right questions to ask to identify certain skills, especially niche or hard-to-find professionals. This is valuable if you lack financial expertise or if you have a specific need but are not sure exactly what skills are necessary to fill it.
A finance headhunter helps companies achieve the best balance between skill and value when hiring. Headhunters are paid by the hiring organization, so they prioritize the needs of the company in the hiring process. Since they understand the requirements of both the hiring company and the candidate, they serve as an effective liaison between them.
How to Find a Recruiter Who Fits Your Needs
Each staffing agency has its own process for sourcing candidates and policies for working with clients. Here are 6 things to consider when searching for the right finance recruiter.
Expertise
Ideally, you want a headhunter that has specific expertise in finance. After all, one of the primary reasons for hiring a recruiter is to have an expert involved in the process. Ask how long the firm has been recruiting in the finance industry and how many candidates they have placed in roles similar to yours. They should be able to cite several success stories in addition to sharing case studies or providing references from other companies in your field.
Related: Hiring Challenges Unique to the Finance and Accounting Industry
Talent pool
Another benefit of working with a recruiter is to gain access to a pool of candidates you would not normally be able to reach. This includes passive candidates who aren't actively searching for job openings like yours.
Does the firm you're considering have a pipeline of candidates with the skills you are looking for? Are they using the most up-to-date methods to attract them? How do they stay ahead of industry trends? The right finance recruiter should be able to speak comfortably about the strategies and channels they use to source and attract niche candidates.
Success metrics
There are a number of metrics that can be used to measure recruiting success, but here are a few key benchmarks that will give you a good picture of a staffing agency's effectiveness:
Percentage of sources resulting in a hire

80 to 90% is a good range to shoot for 

Average length of employment

Longevity matters, a high hiring success rate is meaningless if the average candidate leaves after only a year

Average search duration

How long does it typically take to find and place a winning candidate?

Client retention rate

How many clients come back again and again?
Look for a finance recruiter that is not only open about these figures, but eager to share them with you.
Availability
It is important to make sure you and your recruiter are on the same page about how much communication you will have and how you can expect to reach them. Will you have full visibility into the talent pipeline and regular check-ins during their search, or will they only contact you when the top candidates have been identified? How many other clients are they currently working with?
The "right" answers to these questions will vary depending on your level of need and your comfort in handing off the hiring process; the key is to ensure that your expectations for the partnership are aligned with theirs before deciding to work together.
Terms of engagement
Your partnership with your finance recruiter may include specific terms—either on your end or theirs—that govern how certain situations will be handled. For example, do they have an off-limits rule? This states that they agree not to recruit anyone away from your company for a set amount of time. Do they offer a volume discount if you plan on using them to source for a large number of positions over a long-term window?
Another example is a replacement guarantee, under which they will provide a new candidate or pool of candidates if one of their hires does not work out. Finally, do they work with your competitors? You might want to include a stipulation that they can't work with certain direct competitors for a set window of time.
Budget
It is a good idea to layout your budget expectations earlier rather than later in a conversation with a potential recruiting partner. The right firm will provide an appropriate mix of experience and value.
Bear in mind how all of your recruiting metrics interplay with costs. For example, if it takes you a long time to hire on your own, your average cost to hire grows with each passing day. A higher up-front investment in a staffing firm may actually save you money in the form of a shortened time-to-hire over the long term.
Where to Find a Recruiter
Now that you know what you are looking for in a finance staffing partner, where can you find one? Here are three places to look for a finance recruiter.
Ask for recommendations
Personal recommendations are the number one most trusted source of information when choosing who to do business with. Turn to colleagues in your network to get the scoop on which recruiting firms have delivered on their promises. This is one of the best channels for finding a recruiter because you are more likely to get honest feedback—both positive and negative—than if you relied on the firm's references alone (though those are certainly a valuable source of insight, as well).
Use a recruiter directory
A recruiter directory is like an online yellow pages for staffing firms. Directories can be helpful for narrowing down your search by industry and geographical location. The Wall Street Journal has an extensive list of recruiter directories, both free and paid. You may be able to access some paid directories for free as part of your local library membership (ask about resources for job seekers, many of which include recruiter directory listings). 
Turn to Google
Google is a great place to turn not only to find recruiting firms, but to find out what people really think of them. To get an accurate gauge, look for a staffing agency that has a decent number of Google reviews. A firm with only a handful of reviews may lack clientele, expertise, or both. 
Attract Top Finance Talent with 4 Corner Resources
If you are looking for expertise, value, and accessibility in a staffing partner, look no further than 4 Corner Resources. Our team of finance headhunters specializes in sourcing candidates for roles like an accountant, auditor, credit specialist, financial analyst, and more. We will leverage our collective industry knowledge to track down hard-to-find skills that will help you overcome your financial hurdles. 
Our more than 60 five-star Google reviews demonstrate our longstanding record of helping both candidates and hiring managers find staffing solutions that exceed their expectations. We boast a 1.8 to 1 submit to interview ratio, a 1.4 to 1 interview to hire ratio, and a 92% client retention rate. Schedule your free consultation and start hiring better, faster, and smarter with 4 Corner Resources today.