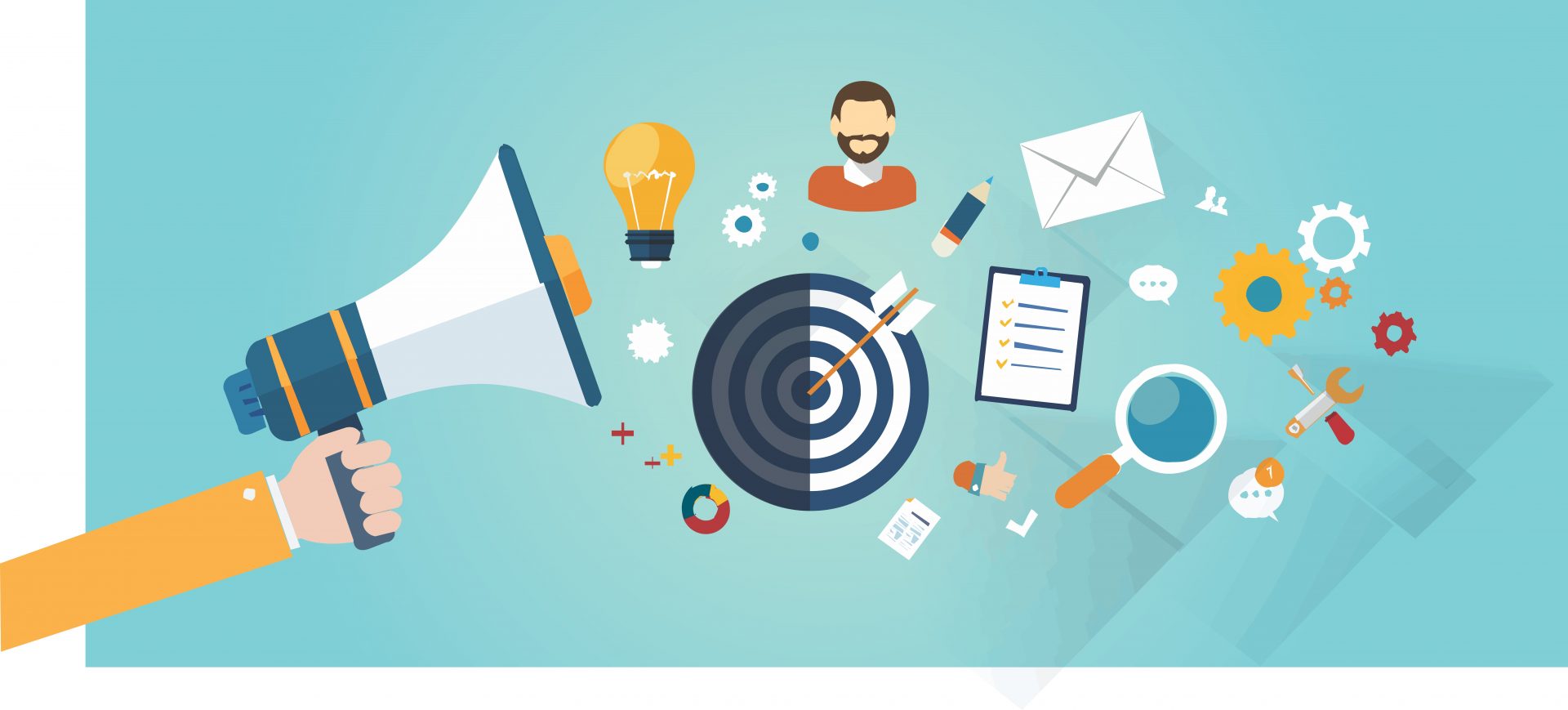 The marketing industry is facing a "critical talent and skills shortage," according to the results of a new survey of more than 500 marketing executives around the world. Released in October, the report from The Economist Group and the Digital Marketing Institute cites a lack of digital skills as the number one cause leaders identified for the marketing talent gap.
Digital experiences are now at the heart of marketing, but the technology involved has advanced so quickly that the talent pool simply hasn't had time to catch up. Artificial intelligence, voice/intelligent assistance, mobile apps, and immersive experiences were among the top technologies expected to most influence marketing over the next five years. It's no coincidence that skills in these areas are also among the most in-demand for 2020.
Marketing professionals themselves don't disagree with this analysis; in survey results released in early 2019, a whopping 88% of creative and marketing professionals said they find it difficult to keep their skills current due to rapid advances in technology. This, despite recognizing that these are the very skills that are essential to the success of their marketing campaigns.
So, what's a marketing executive to do with open roles and a lack of qualified bodies to fill them? Whether you succeed or stumble during the talent shortage will come down to a matter of adaptability. The most innovative organizations will adopt new methods to meet their staffing needs despite lagging skills and a more competitive landscape than ever for snagging the best workers.
Alternative Strategies for Filling Marketing Jobs
Seek Non-Traditional Candidates
Lots of organizations claim to value diversity, but when you look at the numbers, many are still homogenous in terms of their workforce and models for how work is done. To overcome the marketing talent shortage, organizations must break free from ideas about what a "typical" employee looks like and embrace hiring more diverse candidates.
Employees nearing retirement, part-timers, virtual workers, and employees who require a non-traditional work schedule are a few such examples. For a company with staffing holes, these underutilized populations may be able to make valuable contributions to business output.
Offer New Types of Flexibility – and Treat Them as a Selling Point
Flexible work policies are growing in popularity, but there are more options than just offering flex days or unlimited PTO. Here are a few more work models to consider that can be attractive to top talent:
Fully remote work. The employee doesn't work in the office at all.
Time shifting. Rather than a fixed 9 to 5, employees work on the schedule that's most feasible for them. This may be based on when they feel they're most productive, like a 4 p.m. to midnight shift for night owls, or what promotes the best work-life balance, like parents working a split shift from 9 a.m. to 3 p.m. and 8 p.m. to 10 p.m.
Condensed work weeks. An option that a growing number of companies are adopting with success. The most common way to structure a condensed workweek is four 10-hour days instead of five 8-hour ones.
Job sharing. Two or more part-time workers share the work of one full-time role. For certain positions, this can work well to get the same job done while saving on full-time benefits.
If you're in the staffing world, chances are you've heard of these types of non-traditional work structures before. Many companies offer them but aren't packaging them in a way that's a selling point to candidates. The second piece of the flexibility puzzle is owning flexible work arrangements as part of your employer brand—then incorporating it into the messaging you use in your recruiting.
Use Freelancers for More Than Just Filling Gaps
You've probably heard the statistic that more than half of the U.S. workforce will be made up of freelancers by 2027. And yet, many organizations are still using freelancers to fill gaps rather than as part of a permanent staffing structure.
Here's a relevant example for the marketing industry. Rather than a small, full-time content marketing team consisting of a manager and two to three content marketing specialists, you might outsource these roles entirely; hiring a freelance content marketing strategist who will oversee the work of six to ten freelance content creators like bloggers and social media copywriters. This work model not only addresses your staffing needs, but allows you to access a larger talent pool of specialized professionals without the overhead of full-time salaries.
Hire Marketers from Within
Hiring from within comes with many benefits to employers regardless of the state of the job market. For starters, you save money on hiring costs, which can add up with the average cost of a new hire hovering over $4,000
Research has shown that internally promoted candidates tend to outperform outside hires, earning higher scores in their performance evaluations during the first 24 months. There's less of a ramp-up period to learn the ropes of the role and no adjustment period for the company norms and culture. Internal candidates are also less likely to leave a job of their own accord than those hired from the outside.
To combat the marketing tech skills gap, consider not only promoting from within, but hiring across department lines, like enlisting versatile staffers from your IT team to take the lead in complex technical marketing strategy development.
Invest in Your Existing Talent
Remember the study we quoted earlier where a surprising majority of marketers said they struggled to keep their skills current? This isn't the fault of the employee alone. In fact, it could be argued that an employer is just as responsible or even more so for developing pertinent skills among its staff. 70% of the employees surveyed said their company's efforts to prepare them for the adoption of new technology were fair or poor.
To avoid getting left in the recruiting dust, turn your sights inward and invest in your existing talent. This might include implementing individual development plans, ponying up resources for things like conferences and seminars, and removing red tape that prevents employees from actively pursuing development opportunities.
Investing in employee development isn't just useful for meeting future technology needs; it can also help you retain your best performers longer. 29% of employees cited limited opportunities for career growth as a reason they would consider a career change.
Revisit Your Employer Brand
Your employer brand is not to be neglected in times of staffing slumps, especially when you're working to attract candidates in an industry that revolves around branding. Marketing candidates will be extra attuned to how you position yourself in the job market, so it can pay off to revisit your employer brand with an eagle eye for ways to strengthen it.
First, begin with your core value proposition to candidates. This is what everything else in your employer brand stems from. Your value proposition includes the values you embody, the mission you're working to accomplish, and the characteristics you want employees, both current and prospective, to see when they look at your organization.
Other tactics you can use to strengthen your employer brand to attract top marketing talent include monitoring online reviews, investing in employee engagement initiatives, leveraging employees as brand ambassadors and making your presence known at recruiting events.
Respond to an Evolving Workforce
The concerns of today's workforce are not the same as they were ten, or even five short years ago. Millennials now make up the largest proportion of the American workforce, with 35% of workers falling between the ages of 21 and 36. As of 2017, 56 million of them were looking for a job.
To keep a full staff roster during the talent shortage, you must respond to the dynamic demands of this burgeoning segment of the workforce. That includes your recruitment strategy and hiring processes. For example, conventional job-seeking wisdom states that you don't talk about salary in the first interview. Millennials, though, see things differently, with 1/3 of them talking openly about how much they make (only 8% of Boomers, by comparison, have done so). This might mean you need to be more flexible with where the salary conversation falls in your hiring funnel.
To stay current with recruiting trends and in turn, land the best candidates, your practices should shift in alignment with the workforce you're hoping to recruit.
Work with a Staffing Partner
If you're struggling to win top candidates to fill your open marketing positions, consider working with a staffing agency who can help you stay ahead of the hiring curve. Hiring a professional recruiting firm can be a viable way to reach untapped talent and unearth candidates with unique, hard-to-find marketing skills, such as marketing automation and data modeling.
Partner with Us Today
4 Corner Resources specializes in placing candidates in the marketing and creative fields. Some of the positions we regularly source for include art directors, copywriters, developers, designers, analytics professionals and more. We'll help you find the candidate who will not only excel in your role today, but grow with you as the industry and required skill sets evolve.
Contact us to speak with one of our marketing and creative staffing experts today, or learn more about our marketing recruiting solutions.