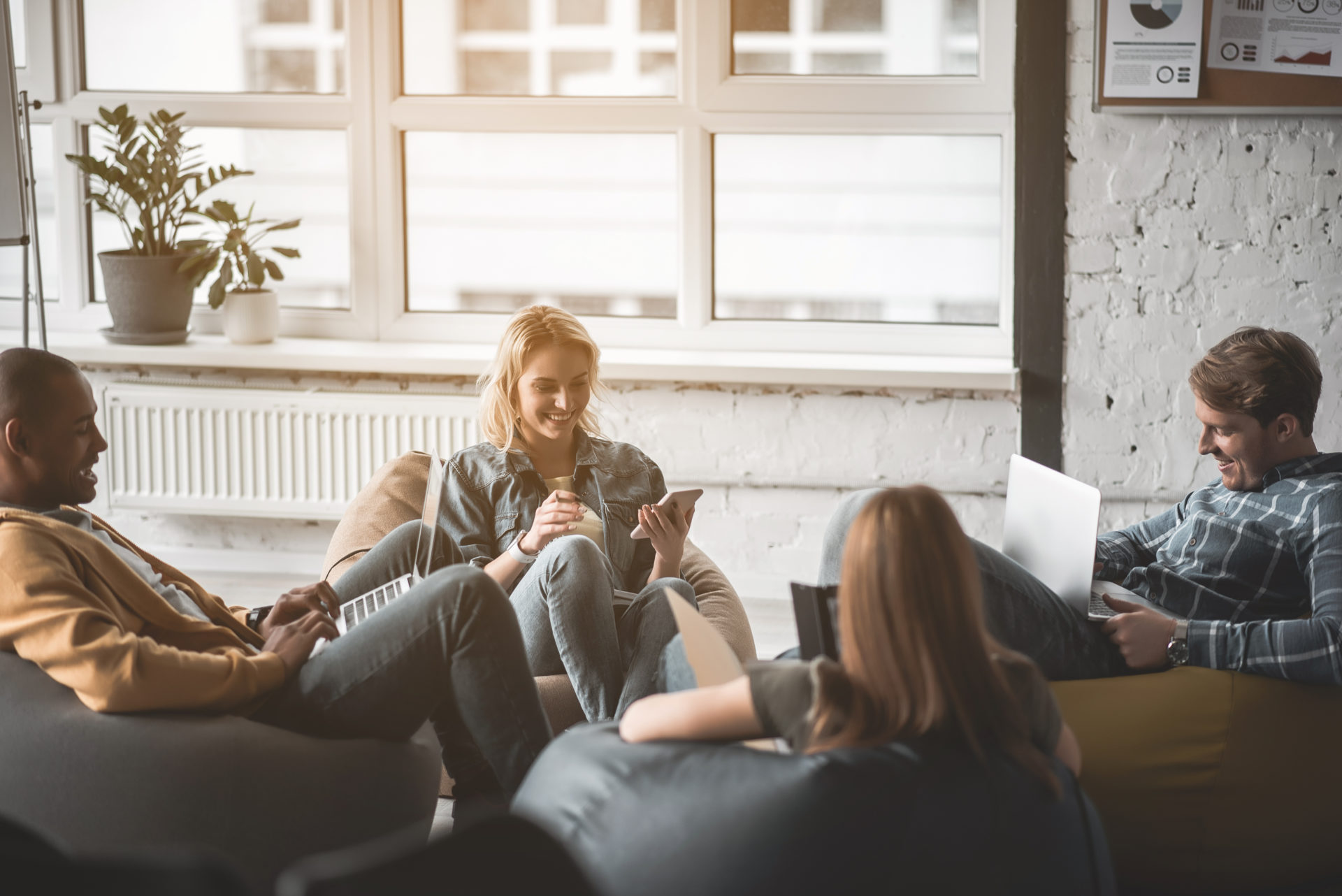 Flexibility is one of the most valued qualities in the workplace by employers and employees alike. It benefits both sides, contributing to a more adaptable, enjoyable, and inviting place to work.
But what does flexibility in the workplace look like in practice? What are its advantages for modern organizations? We'll take a deeper dive into workplace flexibility and share some examples of how you might incorporate it into how you work.
What Is Workplace Flexibility?
Flexibility refers to the ability to change with ease. In the workplace, that means adjusting to accommodate unexpected circumstances and being able to navigate situations that don't go as planned. We may see workplace flexibility at play internally, as with staff schedules and assignments, and externally, with things like new product development and PR campaigns.
If the past two years have made one thing clear, it's that workplace flexibility can make or break an organization. The ability to respond and adapt quickly to unforeseen, unprecedented events can be a defining factor in whether a company succeeds or folds during challenging times. As for employees, flexibility at work has gone from being a luxury to a necessity for many top job seekers.
Examples Of Workplace Flexibility For Employers
First, let's start with the area that typically comes to mind first when thinking about workplace flexibility: flexibility on the employer's behalf. In this case, flexibility refers to the way employees are managed, the level of autonomy they're given, and the way feedback is delivered and received.
For a lesson in this important workplace value, let's look to Ryan, an international tax consulting firm. The company was named by Fortune as the number one workplace in America for flexibility.
The firm recognized the benefits of non-rigid scheduling well before the pandemic and put the concept on the global radar. With the company's virtual collaboration platform 'myRyan,' employees are able to work where they want, when they want, without the pressure to log a certain number of hours each week. They're assessed based on the results they achieve versus the amount of time they work, which is a fairly radical approach for the accounting industry. Employees are empowered to eliminate tasks they deem to be a waste of time or money.
The company says that since rolling out myRyan and giving employees maximum flexibility, it's seen a dramatic increase in both employee retention and satisfaction.
While this is one great example, you don't have to create a bespoke cloud-based work environment to give employees more flexibility. Some other examples of employer flexibility in the workplace include:
Offering non-traditional scheduling, flex time, or unlimited PTO
Offering different types of work environments, like private and collaborative spaces
Allowing the option to work remotely
Using different management styles for different employees based on their work styles and preferences
Encouraging creative thinking
Asking for feedback on what the company or management could be doing better
Rewarding employees for providing constructive input
We often think of flexibility in terms of time, but it can also apply to the setup of physical spaces, work locations, how meetings are conducted, the types of conversations that are held, and more.
Advantages Of Workplace Flexibility for Employers
Aids in talent acquisition
Flexibility is the fastest-growing priority among job seekers in 2022, with work-life balance being the number one factor top applicants consider when deciding where to work. If you want to win candidates in a cutthroat labor market, workplace flexibility is a must.
It's also necessary to bring applicants in the door. According to the latest CareerBuilder research, jobs that allow flexible work arrangements, like the ability to telecommute or work part-time hours, attract seven times more candidates than those requiring a more rigid structure.
Demonstrates trust in employees
Giving your employees flexibility is a vote of confidence. It shows your faith in their ability to make decisions about where and how they work, as well as their competence in managing their own time.
When you show trust in your employees, it boosts their engagement. Highly engaged employees are more productive–22% more productive than less engaged employees, to be precise–which is good for business.
Related: How To Engage Employees When Working Remotely
Boosts morale
Employees who feel valued and trusted by their employer are more likely to feel good about coming to work each day. This is further strengthened by your staffers having the flexibility to make changes at work when they need to. Greater flexibility contributes to a stronger sense of morale and makes it easier to retain your best workers.
Related: Highly Effective Employee Retention Strategies
Examples Of Workplace Flexibility For Employees
In the ideal scenario, flexibility at work is a give-and-take relationship. While employees enjoy flexibility in their work schedule and style, they can also provide flexibility to their employer by adapting to accommodate the needs of the organization.
This might include:
Working overtime to finish an important assignment
Taking the lead on a project outside their normal realm of responsibility
Stepping up to help a coworker in need
Filling in to cover scheduling gaps when colleagues are out
Being open to trying new ways of doing things
Taking constructive criticism gracefully
Embracing change rather than resisting it
When employees are flexible, it facilitates smoother teamwork. It's easier to get things done when colleagues can put aside their differences and focus on accomplishing a task.
Being flexible as an employee helps the company respond quickly to changes when the need arises. This can make the company more agile and likely to succeed amidst changes in the market, which leads to stronger job security.
Advantages Of Workplace Flexibility for Employees
Reduces stress
Juggling work and home life is stressful, especially when employees feel like they're forced to choose between the two. With more work-life balance, employees feel less unnecessary pressure and can focus on doing their best work when they're on the clock.
Related: How to Reduce Stress in the Workplace
Increases job satisfaction
Workplace flexibility has a major bearing on an employee's sense of well-being at work. Flexible scheduling, for example, reduces job-related stress by 20% and increases satisfaction by 62%. When workers feel satisfied and rewarded by their jobs, they're less likely to seek employment elsewhere.
Leads to more opportunities
Being a flexible worker can open doors. Stepping up to take on a new level of responsibility can hone an employee's leadership capabilities, while covering for a coworker can help expand their skill set. When you adopt the mentality of "I'll give it a shot" versus "it's not my problem," you make yourself more valuable to your employer, which can benefit you professionally.
Helps with landing a job
Being adaptable is also a major asset when you're looking for a job. Flexibility is consistently among the top characteristics hiring managers include in job descriptions. If you come to an interview armed with anecdotes that demonstrate your flexibility, you'll be a stronger contender for the position.
Key Takeaway On Workplace Flexibility
Workplace flexibility doesn't pertain solely to employers or employees. Rather, it's a two-way street. Organizations reap the greatest benefits of flexibility when it's something that's valued and prioritized by both the company and its workers.
By being adaptable to change, accommodating to requests, and open-minded to new ideas, companies and employees will enjoy a more positive, productive work environment where people feel valued and the work feels more meaningful.
---
Resources and Sources
https://www.ryan.com/about-ryan/press-room/fortune-names-ryan-americas-best-workplace-for-flexibility/
https://www.cnbc.com/2022/03/04/flexible-jobs-are-attracting-7-times-more-applicants-than-in-person-jobs.html
https://hbr.org/2013/07/employee-engagement-does-more
https://www.ncbi.nlm.nih.gov/pmc/articles/PMC8004082/