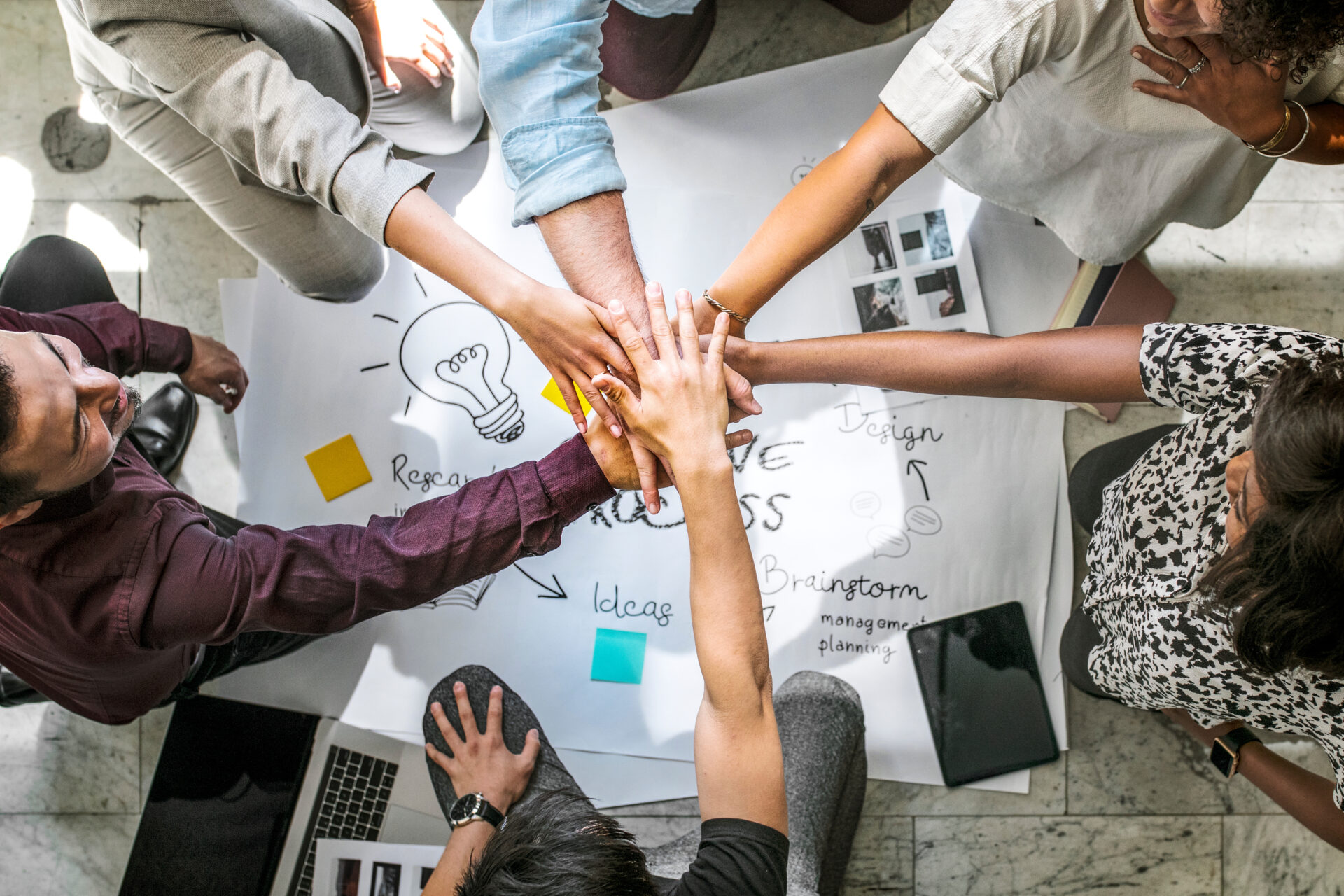 There are many factors candidates consider when deciding where to work. Salary and benefits are near the top of the list, but there's another, less tangible factor that can make or break a candidate's decision to work for you: positive work culture.
We'll explain what makes a good work culture, share some examples of companies that got it right, and show you how to build and maintain a positive culture within your own organization.
Characteristics of a Positive Work Culture
Employee wellbeing
In companies with a positive culture, employees' health and engagement are an organizational objective. Leaders consider it when making decisions and actively create programs designed to promote it.
Top-down support
Good workplace culture doesn't just magically happen on its own. It's developed over time with strategic initiatives and systems that keep those initiatives running, like support from HR and monetary investments. It's not just a feel-good line in a company's boilerplate but part of its operations.
Related: Strategies for Supporting Employees in the Workplace
Transparency
Transparency is an environment of open communication between company leaders and employees. Expectations, feedback, setbacks, and even salaries are shared purposefully, which builds a sense of trust rather than creating a veil of secrecy. Employees feel more confident in company decisions when they don't have to guess at the motivation behind them.
Greater meaning
One of the most difficult aspects of culture to build, but also one of the most important, is a feeling of meaning in the work beyond the bottom line. When employees are invested in the company's mission or share the organization's values, they're more likely to feel connected with their work and their colleagues than if they're showing up to get paid and go home.
Effects of a Positive Culture
Recruitment
Top candidates want to work somewhere they feel they belong and are valued. Attracting new candidates becomes infinitely easier when you have an established reputation for being an excellent place to work.
Related: What Is Culture Add and How to Hire for It
Retention
Good employees stick around longer when strongly connecting with their company's culture. A positive work environment fosters higher employee satisfaction and a greater sense of loyalty, both of which contribute to higher retention.
Related: 10 Ways To Improve Your Employee Relations
Motivation
Employees of companies with a positive work culture are more productive. When employees feel their contributions are valued, they're more likely to go the extra mile to hit performance targets and achieve KPIs and stretch goals. This translates to higher profits for the company.
Collaboration
Teams with a strong culture have a shared sense of purpose. Teamwork is easier when everyone feels they're working toward the same goal. There's more communication, greater innovation, and less internal conflict.
Related: How to Improve Collaboration in The Workplace
Examples of Companies That Got It Right With Culture
Trader Joe's
The grocery chain may have a nationwide presence, but team members say it feels like working at a small business. This company puts its employees first and puts its money where its mouth is, offering full- and part-time employees access to benefits like paid time off, health insurance, and a company-funded retirement plan. 100% of the retailer's store managers are promoted from within, demonstrating an impressive level of employee loyalty.
Cisco
The IT giant took the top spot on Fortune's 2022 list of the best workplaces, with 96% of employees saying they love working there. That compares with just 57% at an average company. Employees cite honest, ethical management, flexibility, and inclusiveness because they think their company is a great place to work.
Hilton
The hotel chain has been around for more than 100 years, and it's put that time to good use infusing the brand's mission and values into the staff's daily work experience. Hilton has made a name for itself as a top employer by treating employees like the guests they serve, with drop-ins from top executives, company-sponsored leadership development programs, and fun perks like onsite food truck visits during busy holiday periods.
How to Develop a Positive Work Culture
1. Establish core values
To build a positive work culture, you need values to construct it around. Whether these are the principles your company was founded on or new ideas you want to embody, establish a set of values and then live by them. This makes it easy to make company decisions–does your plan align with your core values or not?
2. Incorporate those values into recruiting
In addition to using your values to guide company decisions and policies, they should be infused into your hiring process. Use them as one of your criteria when evaluating candidates and incorporate them into your new hire onboarding. This is especially important when hiring and training people in leadership roles, as culture doesn't grow upward from employees. Rather, it must be lived by leaders so it can trickle down.
Related: Reasons Why Culture Fit Is Important for Your Hiring Strategy
3. Provide fair compensation
Competitive salaries and benefits are just one part of the equation regarding fair compensation. This also means paying employees equitably within the company, ensuring equal pay for equal work regardless of gender, race, ethnicity, or other status.
Related: Search National Average Salary Data
4. Promote inclusion
Great employers recognize that uniqueness is a strength. Thus, they hire for diversity and prioritize bringing people of different backgrounds and walks of life into the fold. Different perspectives inspire new ways of thinking, which leads to greater innovation and a stronger sense of belonging among team members.
Related: Hiring for Diversity: Understanding Why It Matters and How to Do It
5. Foster creativity
A positive work culture is one where new ideas are welcomed, not discouraged. Employees should feel comfortable offering suggestions regardless of their seniority level and should be given the means to do so in both a group setting and one-on-one with bosses.
6. Be flexible
In the age of remote work and nontraditional scheduling, flexibility has an outsized impact on company culture. Give employees the ability to take time off when needed easily. They shouldn't need to get permission for short, routine absences like a dentist appointment.
Much of this comes down to transparency between employees and managers. When there's a strong level of mutual trust, employees are empowered to get their work done without their boss monitoring every minute they spend on the clock.
Related: The Importance of Flexibility in the Workplace
7. Have fun
Though this element of culture may play a secondary role to more practical ones like pay and inclusion, the ability to have fun at work shouldn't be overlooked. Foster meaningful work relationships by allowing employees to connect outside of their job-related responsibilities, like via team-building activities and social outings.
How to Maintain a Strong Workplace Culture
Maintaining a positive work culture is an ongoing endeavor. It's an effort that should be continuously evolving, much like your culture itself. Here are a few ideas to keep your healthy culture going strong.
Collect feedback (and use it!)
You can't give employees an excellent experience without asking for and acting on their feedback. Use tools like employee surveys to gather input regularly, then, actually incorporate that input into company decisions and programs.
Related: How to Measure Employee Satisfaction
Invest in development
We've talked a lot about making employees feel valued. One way to do that is through ongoing employee development. Allocate funding to programs that help staffers refine existing skills and learn new ones. Promote from within, training up managers who already embody the culture you want to nurture.
Related: Ways to Invest in Employee Development
Consider profit sharing
Profit sharing is an incentive program that can take many forms, including stock options, performance-based incentives, and bonuses. While it may not make sense for all organizations, it can greatly boost employees' sense of ownership in the company.
Counteract negative forces
Building a strong company culture isn't just about encouraging the positive but also eliminating the negative. To avoid letting bad apples damage morale, move quickly when an employee's actions necessitate disciplinary action or firing. Institute a zero-tolerance policy for offenses like sexual harassment or discrimination.
In summary, it's wise to invest in a healthy work culture. Over time, it can pay dividends in the form of easier recruiting, stronger retention, higher performance and happier workers.