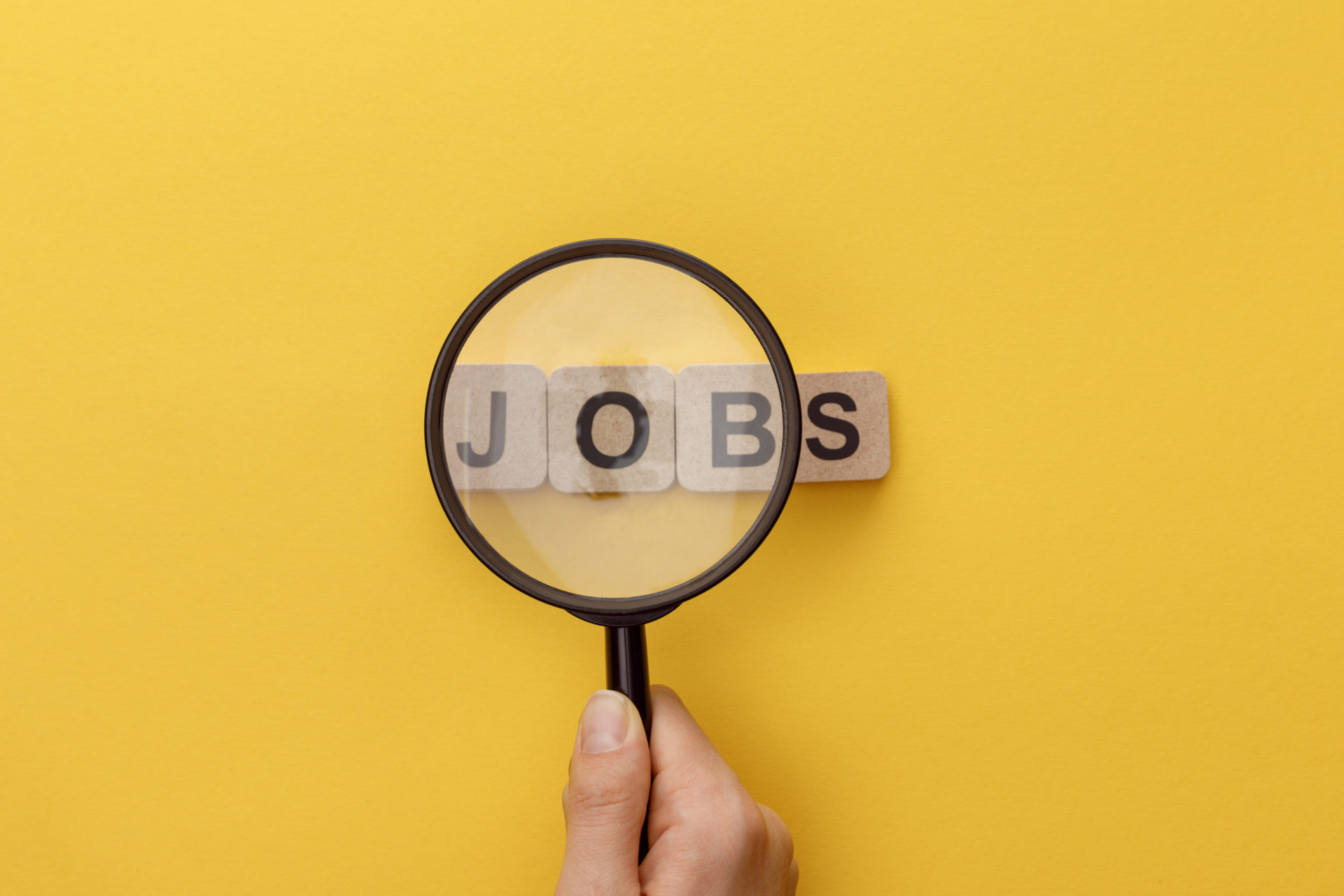 Covid-19 has put millions of people out of work around the world. The latest data from the Bureau of Labor Statistics shows that on July, 31 million people reported that they were unable to work at some point in the last four weeks due to the effects of the pandemic. 
Although job loss numbers are slowly recovering as businesses reopen and industries grind back into motion, some sectors have been disproportionately impacted by the pandemic's broad reach—manufacturing, hospitality and transportation, to name a few. If you work in one of these industries, you might be questioning when—if ever—your job will return to normal. 
Whether you're looking for something temporary to bridge the gap until your full-time position returns or you're in the market for a new career entirely, a change may be on the table if your job has been one of the millions lost in Covid's wake.
Alternative Career Options
Construction
Government restrictions, onsite safety requirements and supply chain slowdowns have created a perfect storm of challenges for the construction industry. The sector lost nearly a million jobs in the first month after the pandemic hit the U.S. Even before Covid-19 took hold, the field was a risky one in terms of career longevity, with one in ten construction workers getting injured on the job every year.
If you're a construction worker who's looking for an alternate job, consider a career switch to the fast-growing field of IT. While on the surface these two career paths couldn't seem more different, they actually require a similar set of skills. Both are project-focused and fast-paced, requiring you to work independently and think on your feet. Both construction and IT call for working effectively with a range of other positions—in construction, it might be plumbers, electricians and building inspectors, while in IT it's network architects, system analysts and project managers.
Employment in the information technology field is projected to grow 11% by 2029 adding more than half a million jobs, much faster than the average for all occupations. 
Flight attendant
The airline industry has taken a massive hit as millions of travelers canceled flights and postponed trips, with more than a dozen airlines around the world restructuring or filing for bankruptcy. Even in early September as more travelers returned to the skies, passenger volumes sagged at 65% below their levels from a year prior. 
As experts warn it may be years before travel numbers return to pre-Covid levels, airline staffers are facing imminent furloughs and layoffs, if they haven't happened already. Flight attendants who are out of a job may find a hot market for their unique combination of service skills and poise under pressure as a personal assistant.  
A personal assistant acts as the right-hand-man or woman for their client, who is typically an upper-level executive or another high-profile individual. Duties may include managing schedules, acting as a point person for outside contact, implementing administrative systems and taking personal tasks off the client's plate. The job can be a lucrative one; executive personal assistants, for example, command an average salary ranging from $60,000 to $81,000 a year. 
Small Business Owner
Working with tight margins and limited resources, small businesses are especially vulnerable to disruptions in the market. A survey of nearly 6,000 small business owners found that the average company with $10,000 or more in monthly expenses had just two weeks of cash on hand. Within a few weeks of the pandemic's spike, 43% of the small businesses surveyed had temporarily closed while 39% had reduced the size of their staff. 
The full impact of the coronavirus on small businesses remains to be seen, but the number of permanent closures is mounting the longer the pandemic persists. This leaves thousands of former business owners suddenly looking to jump back into the job market.
If you're in search of alternative career options after a stint in entrepreneurship, consider seeking out a chief operating officer position. Much like a business owner, a COO oversees the day-to-day operational functions of a company. They may be involved in hiring decisions, marketing strategy, company finances, creative leadership, or all of the above. 
As a former small business owner, your rich practical experience and willingness to "get your hands dirty" in the company's daily happenings make you a solid candidate for COO. Plus, a silver lining: after spending so long in the precarious position of 'owner,' you may find comfort in the stability that comes with being an employee.
Hospitality
Canceled vacations and hotel stays go hand in hand with canceled flights, and the hospitality industry has suffered the brunt of the damage. A travel-wary public has led to a market filled with open hotel rooms, empty event spaces and mass layoffs.
Legacy hotelier Hilton cut nearly a quarter of its corporate staff in response to the pandemic, while Marriott, the nation's largest hotel chain, furloughed two-thirds of the staff at its headquarters. The industry as a whole was down just over 100,000 jobs year over year in August, and research by McKinsey concluded that it could take until 2023 for hotel business to return to pre-Covid levels. 
Notorious for their strong work ethic and impeccable customer service, hospitality workers may find their skills dovetail nicely into alternate jobs in sales. From catering to demanding clients to keeping a smile on your face in stressful situations, the experience you've gained working in a hotel, restaurant, casino or cruise ship will serve you well in the fast-paced world of sales.
The sales field is largely commission-based, so how much you earn depends largely on how much you're willing to hustle. Sales roles in certain fields, like high-ticket items and pharmaceuticals, can be especially lucrative. The average pharmaceutical sales rep in the United States earns $92,000 a year, with the highest group of earners pulling in well over six figures. 
Teachers
Unlike other fields we've mentioned here, the demand for teachers is sky high as schools around the country scramble to adapt to a mix of in-person and virtual learning. Even before the pandemic, the education industry was in the midst of a critical labor shortage driven by lagging wages and a lack of professionals with the required certifications. 
But burnout, health concerns and low pay are three very real factors prompting K-12 educators to retire or change careers at an unprecedented rate. In New York, for example, the state saw a 20% jump in the number of teachers retiring in the summer of 2020 alone. The president of the American Federation of Teachers told Fox News that the shortage could increase by as much as 30% in the coming months. 
For teachers looking to leave the field, corporate training presents a logical alternative career option. The same patience, enthusiasm and strong communication skills a teacher uses to command respect and facilitate learning in the classroom can transition well into a corporate environment. Corporate trainers develop curriculum to teach workers in a certain industry a particular concept, from workplace diversity to labor laws.
According to the Bureau of Labor Statistics, training and development managers earned an impressive average of $54 an hour in 2019, with projected job growth of 7% through 2029. 
Healthcare workers
With news of packed emergency rooms making headlines around the country, it might be hard to believe that healthcare workers are being laid off in record numbers. In fact, though, the healthcare industry lost 1.4 million jobs in April as hospitals halted elective surgeries and other procedures that drive revenue. Another segment of nurses have been driven to resign in the face of unsustainable workloads and mounting mental health concerns. 
As a nurse or other healthcare worker, you no doubt relied upon empathy, problem-solving and interpersonal skills to get through long shifts. These are some of the same skills it takes to succeed in human resources, which is a great alternate job path after leaving healthcare.
Human resource managers tackle the various employee-related functions within an organization, from staff onboarding to conflict resolution. The average HR manager in the U.S. makes $104,000 a year. 
Reimagine Your Career Path with Help from 4 Corner Resources
Changing careers is daunting and comes with many questions. Which field should you pursue? What alternate jobs are you qualified for? What type of company will you be happiest with?
The headhunters at 4 Corner Resources have more than a decade of experience guiding candidates into exciting new roles with top employers around the country. We'll identify positions that are a fit your skills and background while helping you negotiate the salary, benefits and advancement opportunities you deserve. Candidates never pay to work with 4 Corner Resources—our interest lies in making employment matches that will stand the test of time and fulfill the needs of both the candidate and the employer. 
Get started by browsing our open positions now or submitting your resume to connect@4cornerresources.com.