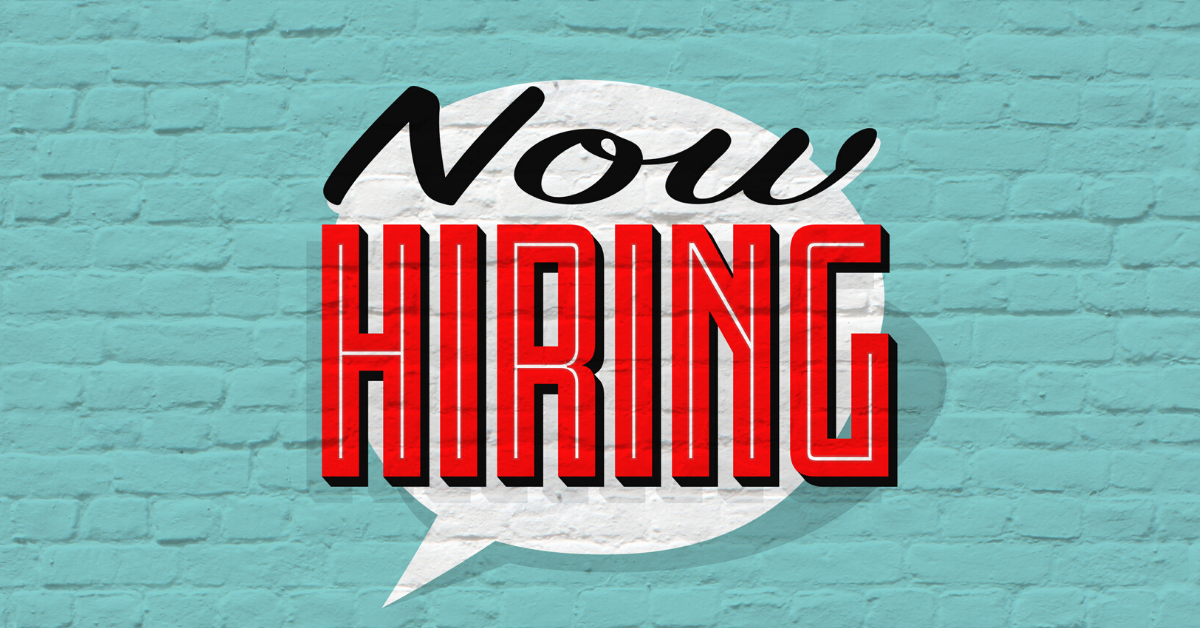 The latest jobs numbers out this week put the total number of Americans who are out of work at a staggering 30 million—that's roughly 18% of the workforce. With restaurants, retail shops and a myriad of other non-essential businesses forced to close their doors in many states, companies have been left with no choice but to conduct massive layoffs, leaving millions of people suddenly searching for work. 
Yet for some industries, the coronavirus has brought about an unprecedented wave of new business as our way of living has shifted virtually overnight. If you're looking for a job right now, don't lose hope; there are dozens of large companies and hundreds of smaller regional ones who are hiring en masse to meet the sudden increase in demand.
To make the list more manageable, we've grouped companies adding new jobs by industry. Wherever possible, we have included the number of new jobs available along with a link to more information.
9 Sectors Currently Hiring During the Coronavirus
Grocery
Grocery stores around the country are living up to their designation as 'essential' businesses, scrambling to stock shelves and manage supply chain challenges while keeping their doors open to serve their communities. National grocery chains like Walmart, Kroger, and Whole Foods have all reported a hiring surge. Notably, all Whole Foods positions start at $15/hour and offer double for overtime.
While people still need groceries, many are hesitant to leave home to get them, creating an unmatched demand for delivery services like Instacart and Shipt. Instacart alone announced it would add a whopping 300,000 new jobs for on-demand shoppers.
Being an Instacart shopper is an on-demand gig that allows you to sign up with your smartphone and accept shopping trips on your schedule, which could be ideal if you're balancing childcare duties or looking to pick up a side hustle while you search for a new full-time position in your field.
Walmart: 200,000 jobs
Kroger: 10,000 jobs
Whole Foods: 5,000 jobs
Instacart: 300,000 jobs
Shipt: 70,000 jobs
eCommerce
Between March and April, eCommerce giant Amazon hired 100,000 new full and part-time staffers to meet the surge in demand and invested $350 million globally to increase employee pay. Now, the online giant has announced the need for 75,000 more employees for additional support. To help compensate for long hours, the company has extended double overtime pay.
Pizza Delivery
One sector that hasn't seen a downturn as a result of the pandemic? Pizza. Americans spend an estimated $10 billion a year on pizza delivery, with 83% of consumers eating it at least once a month. Little has changed with pizza buying habits during this pandemic. 
Pizza powerhouses like Domino's, Pizza Hut, Papa John's and Hungry Howie's have all announced upticks in staffing. Most of the available positions are for delivery drivers, but there's also a need for pizza makers and CDL drivers to work in supply chain centers. Pizza Hut, in particular, notes that it expects its new positions to be permanent.
Domino's Pizza: 10,000 jobs
Pizza Hut: 30,000 jobs
Papa John's: 20,000 jobs
Hungry Howie's: 2,000 jobs
Online Education
With schools in most states opting to extend closures for the rest of the 2019-2020 school year, parents are faced with a double whammy: find childcare during the workday and attempt to make sure kids are getting some semblance of schooling while they are stuck at home. As a result, online education platforms have seen soaring demand.
Many online education platforms have less rigorous requirements than teaching in a regular K-12 school, so if you have some background in teaching and a reliable internet connection, a position as a virtual teacher may be a fit. One major upside is that unlike other new jobs created by the pandemic, you don't have to leave home, which minimizes your health risk.
Outschool: 5,000 jobs
Varsity Tutors: 10,000 jobs
Technology
Digital tools for conferencing, messaging and collaborative work have been invaluable in helping companies transition their staff to remote work environments while allowing loved ones to stay in touch. The virtual meeting has become ubiquitous, with sheltered-in-place Americans using it for everything from job interviews to family get-togethers to childcare.
Major tech players like Google, Apple and Facebook made big recruitment pushes during the 2008 recession, and this job crisis seems to be going on a similar route. All of the below companies have job listings available for engineers, data scientists and designers, among other tech positions. These may be a viable option for employees who've been laid off from cash-strapped startups.
Apple
Google: 3,000 jobs
Facebook: 10,000 jobs
Manufacturing
Manufacturing has been one of the more resilient industries in the face of the pandemic. Because it's expensive to re-hire and retrain manufacturing workers, employers in this sector have been more reluctant than others to conduct layoffs. In January 2020, jobs in the service industry outnumbered those in manufacturing by five to one. In March, job losses in the service field outnumbered those in manufacturing by twelve to one. 
Adding to this is the fact that manufacturing has been tapped to be one of the first industries to come back online as states reopen, putting employees back to work well ahead of many other fields. For these jobs, your best bet is to check your local and regional news outlets for the latest plant reopenings near you, or check in with a qualified staffing agency, which can give you intel on who is currently hiring.
Call Centers
With brick-and-mortar locations closed and supply chain issues mounting, call center volume is off the charts in many industries. Call center employment lends itself to both full and part-time work, and temporary positions are also common.
Call center companies are specifically looking to hire people with disabilities to help fill staffing gaps. The National Telecommuting Institute, which works to connect disabled Americans with call center jobs, reports a 30% increase in job postings over the past month. 
Finally, many state and local governments are hastily assembling teams to staff new call centers to field unemployment inquiries as the surge of applicants overwhelms online portals.
Alorica: 8,000 jobs
State and local government: check where you live (there are 1,500 in Florida, for example)
Pharmacies, Dollar and Convenience Stores
With grocery store shelves picked clean in many regions, shoppers have turned to alternate sources to stock up on essentials like toiletries, housewares and cleaning supplies. Pharmacy chains, dollar stores and convenience stores have all reported an uptick in shoppers and as a result, hiring.
CVS Health, which owns CVS pharmacies and Caremark pharmacy benefits manager, says prescription delivery orders are up 300%. Dollar Tree and Dollar General stores are looking to onboard full and part-time managers, cashiers and stockers at their retail store locations along with fulfillment workers, equipment operators and warehouse associates in their distribution centers. Dollar General also said it's beefing up its staff, though the number of positions was not specified. 
7-Eleven: 20,000 jobs
Walgreens: 9,500 jobs
Dollar Tree/Family Dollar: 25,000 jobs
Dollar General
Home Improvement Stores
For some non-essential workers who find themselves homebound, the pandemic has turned into an opportunity to tackle home improvement projects they've been putting off for years. Stores report a surge of interest in supplies such as paint, appliance parts and even gardening supplies from people who are looking to start growing their own food. Plus, these stores often stock essential household goods that have become hard to find in recent months, like toilet paper and cleaning supplies.
Ace Hardware says 75% of Americans live within 15 minutes of an Ace location, and demand has been high. Lowe's announced $80 million in employee bonuses as part of its response to the pandemic, with amounts ranging from $150 for part-time workers to $300 for full-time workers. Workers who are most susceptible to infection are eligible for up to four weeks of paid emergency leave. 
Both home improvement chains are making big hiring pushes to keep up with the influx of shoppers.
Lowe's: 30,000 jobs
Ace Hardware: 30,000 jobs
Get Expert Help Finding A New Job
Getting laid off is stressful, but having a plan in place to find a new job can alleviate some of the anxiety. 4 Corner Resources connects top employers with candidates who are a good fit for their open positions based on skills, experience and personality.
Never worked with a headhunter before? No problem. Here are the basics: employers turn to us when they're looking to hire, and we find, screen and deliver candidates that meet their needs. We are paid by the companies that hire us; working with us doesn't cost any money for candidates.
Our staffing experts will work to find positions that not only bring in a paycheck, but will help advance your career. Get started by sending us your resume or setting up a call with one of our recruiters now. You can also browse our open positions 24/7 in our jobs portal and find more resources for job seekers on our blog.