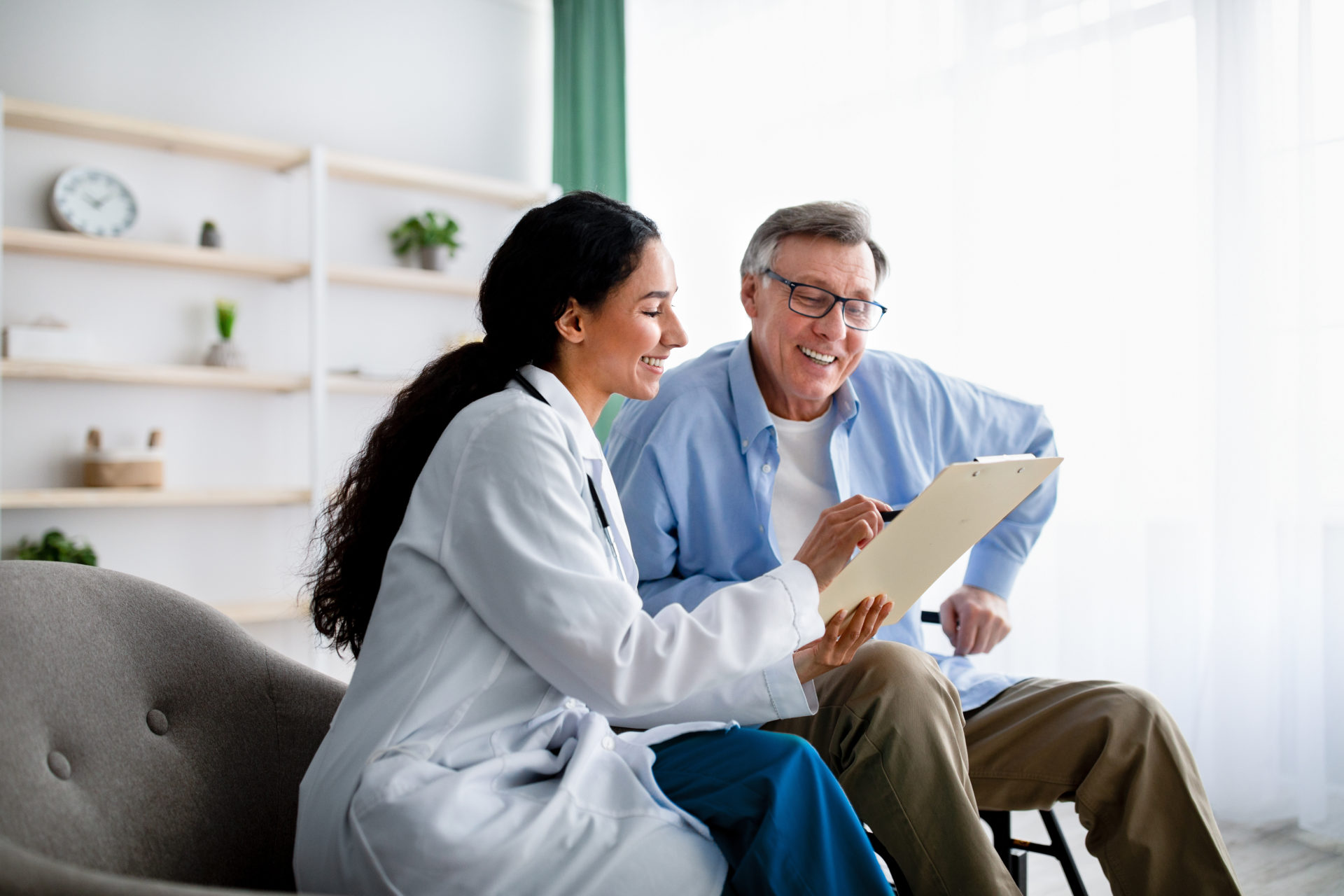 Insurance nurse jobs are poised for solid growth between now and the end of the decade.
As a direct result of the COVID-19 pandemic, exhaustion and demoralization have taken a toll on the nursing workforce. When the world was forced to stay home, nurses made the sacrifice of going to work each day. Many nurses have already left their line of work or at least considered it, dreaming of opportunities with remote work and flexible schedules.
But a nurse's sense of purpose and desire to care for people can extend far beyond just healthcare settings. These skilled professionals can redirect their devotion to many different industries, such as an insurance nurse.
Learn more about the duties and benefits of this important healthcare position below.
What is an Insurance Nurse?
An insurance nurse plays a vital role in accurately assessing patients. They use a combination of verbal questions and non-verbal clues to analyze a patient's current health conditions and treatment plans.
Insurance nurses will then provide and communicate insurance plan options to the patient based on their assessment. Their work gives insurance companies a firm foundation on which to build future medical treatment plans and determine claims eligibility. Because insurance nurses monitor their patients on an ongoing basis, they're the go-to source for any changes in the status quo that may require medical intervention.
Unlike traditional nurses who work alongside doctors, insurance nurses are used by insurance agencies to check on the status of patients in the field. They may travel to assess patients in their homes, then report back to the agency on any changes to the patient's condition. They will coordinate with these insurance companies and their patients to execute care plans and advise them on policies and loss claims.
Some common duties of an insurance nurse include the following:
Facilitating assessments in remote or home settings
Asking questions about patients' physical condition, medical history, and family history
Understanding patients' unique requirements and preferences
Providing suitable insurance plan options to patients
Advising patients on loss claims
Creating enrollment and continued eligibility determinations
Reviewing previous assessments and collaborating with agencies to determine necessary adjustments or updates
Offering guidance with wellness strategies such as prevention plans and self-care techniques
Monitoring patient information as it changes over time and communicating those changes to the insurance agency
Are you looking for a new job? We are hiring!
Perks of Insurance Nurse Jobs
Work anywhere in the country
Insurance nurse jobs aren't limited by geographic boundaries. People in every part of the country need reliable healthcare, so you'll see strong job prospects everywhere you go.
High salary
The healthcare industry offers some of the best-paying jobs around, and insurance nurses are no exception. The average salary for an insurance nurse in the U.S. is $80,000 annually. Since hiring qualified workers is challenging, many companies are offering sign-on bonuses in the thousands of dollars for new insurance nurses.
Job stability
Insurance nurses play an indispensable role in the treatment process, enjoying consistent work with predictable hours. They typically work for established, reputable employers like life insurance providers and medical groups, which means a high level of job security and benefits such as health insurance and a 401(k).
Flexibility
If it's the flexibility you're after, a job as an insurance nurse can offer that, as well. Many positions are on a contract-to-hire basis, which means you'll have the opportunity to feel it out and see if the role is a good fit before mutually agreeing to long-term employment.
Job growth
Nursing jobs won't be drying up any time soon. The Bureau of Labor Statistics projects strong job growth of 6% for registered nurses and 13% for all healthcare occupations from 2021 to 2031.
Diverse opportunities
While many insurance nurses find it to be a rewarding and lucrative long-term career on its own, there is also a broad range of opportunities available to transition into other roles down the road if you choose to. In conjunction with the right education, a job as an insurance nurse equips you with relevant experience to become a nurse manager, nurse practitioner, or nursing administrator, among other careers.
Fulfilling career
How many people can look back at their work that day and say they made a difference in someone's life? Not many, but it's a feeling you'll enjoy daily as an insurance nurse. Providing quality advice and policies on treatment plans, medication, and other health concerns.
Insurance Nurse Work Environment
Insurance nurses work for health and life insurance companies like Aetna, Humana, and Cigna. With these organizations, they assess patients one on one in a remote or home environment.
Other insurance nurse jobs are a hybrid between working in the field and working remotely, making home visits to patients and then spending the rest of their time completing paperwork. With the rise of telemedicine in recent years, insurance nurses can use virtual visits and the additional benefits related to remote work.
Insurance nurses typically work on a fixed schedule with routine hours. Though some jobs may require night and weekend shifts, insurance nurses don't generally see the irregular, unpredictable hours that might be worked in a job like ER nursing.
Requirements For Insurance Nursing Jobs
Being an insurance nurse requires you to look at the data available to you and draw conclusions from it, so you'll need precise critical thinking skills. Good time management is also necessary to keep pace in a remote or hybrid setting.
Insurance nurses must take the information they learn from patients and input it into their organization's assessment system using a standardized format. So, you'll need to have basic computer skills and be comfortable moving between different applications quickly.
As an insurance nurse, you're constantly communicating with people, patients, their families, or insurance company members. Strong communication skills, both written and verbal, are a must. Having a compassionate attitude will go a long way in building rapport with patients that will help you get to the root of their medical problems.
If you're still in school, working with the elderly and other vulnerable groups, like volunteering at a nursing home, will help you gain valuable experience that makes you a strong candidate for an insurance nursing job. Being bilingual can also open up more job opportunities.
How Do I Become an Insurance Nurse?
While many insurance nurse jobs require you to have your RN license, some require only an associate's degree in nursing, which can be obtained in two years. Many two-year nursing programs also set you up to take the NCLEX-RN exam, which is the assessment required to get your RN license, so you'll kill two birds with one stone.
If you're looking at a traditional four-year college plan, getting your bachelor's degree in nursing is a great path. It will qualify you for insurance nurse jobs and equip you with additional, more specialized skills.
Ready to take the next step to become an insurance nurse and enjoy the high pay and benefits that come with it? Or maybe you need to build your nursing team with reputable, reliable candidates. Turn to the established, experienced healthcare staffing professionals at 4 Corner Resources.
We support some of the nation's largest and most successful medical organizations in finding skilled healthcare workers and can help you find your next great job or meet your company's hiring needs. Browse open jobs now or learn more about our healthcare industry staffing expertise here.