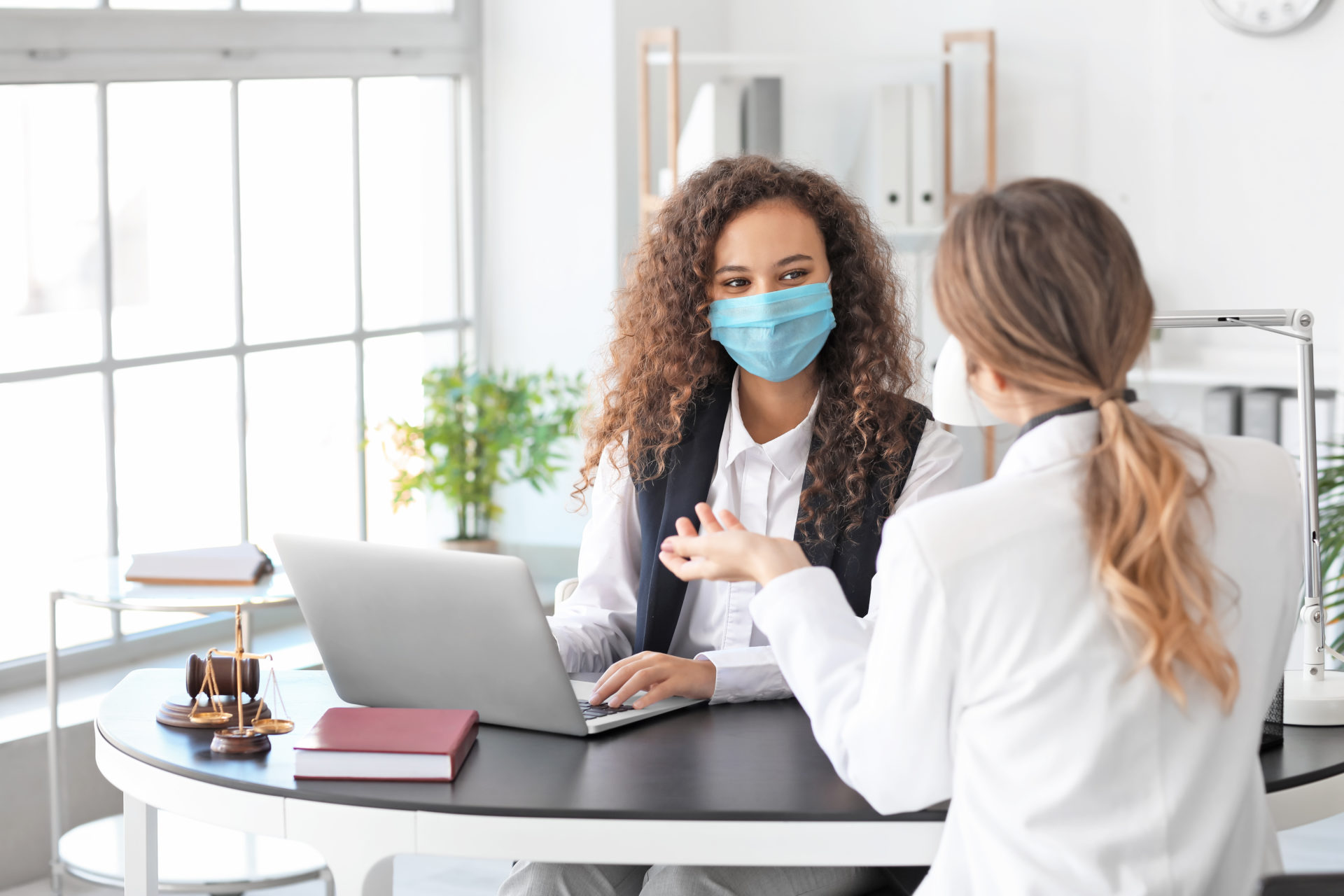 While the coronavirus pandemic has eliminated or suspended millions of jobs, it is also responsible for creating some unique new jobs. Some professionals, like service workers and entertainers, have been disproportionately hard-hit by the pandemic as COVID-19 forced their employers to close their doors.
Others, like workers in fulfillment centers and grocery delivery services, have seen an uptick in demand with shifting consumer behavior. Still, other jobs simply did not exist before coronavirus, and conceiving them just six short months ago would have been impossible.
Nine Jobs That Are Seeing a Surge in Demand
COVID-19 testers
The United States is currently conducting roughly half-a-million COVID-19 tests per day. Those that are not administered by a medical professional are conducted by a carefully trained testing technician. From hospitals to offices to tent-based setups in stadium parking lots, COVID-19 testers have set up show in droves all over the country. 
CNBC reports that the pay for testers can be as high as $45 an hour. In addition to the testers themselves, each site is supported by a fleet of administrative staff. Jobs for field managers who oversee multiple testing sites are being advertised with salaries upwards of $100,000 a year. 
Contact tracers
Another niche need that has sprung up in the wake of the pandemic is for contract tracer jobs. According to one labor market economist, contract tracing could create a quarter of a million new jobs in the U.S. 
The job itself is not new; contact tracers have been used for decades to help slow the spread of diseases like tuberculosis, HIV and STDs. Now, though, states are hiring them by the thousands. The state of California has partnered with the University of California San Francisco to train as many as 3,000 contact tracers a week through early July. New York has said it plans to add between 6,000 and 17,000 contact tracer jobs.
Working primarily from home, contact tracers aim to identify the people who have been exposed to an infected individual and alert them so they can take the necessary precautions. It involves a lot of time on the phone, answering questions and providing pointed guidance to help others avoid spreading the virus further.
You do not need a background in health to be considered for the role. Interested candidates must take a free online course and pass a subsequent exam within 72 hours to be eligible for consideration. Once that is complete, you can begin the interview process. The average pay for contact tracer jobs in all states is around $21 an hour. 
Health screeners
From massive organizations like Amazon to your local dentist's office, businesses of all types are hiring dedicated workers to screen staff and clientele before they enter the premises.
Health screeners typically take temperatures via a touchless thermometer, ask questions to flag the presence of COVID-related symptoms, and educate customers on the processes they will need to follow during their visit. If you are applying for the job, expect to spend a lot of time on your feet and interacting with members of the public.
Many health screener jobs are part-time or temporary, and on-the-job training is offered. According to job posting data from Zip Recruiter, the average pay for this position ranges from $14 to $24 an hour. 
Compliance monitors
Like health screeners, compliance monitors work to help customers properly navigate the new norms for any given business. Initially, as organizations scrambled to comply with the recommendations for social distancing, these duties were tackled collectively by regular staffers. Now, with more concrete reopening guidelines in place in most states, many companies have created new roles dedicated specifically to compliance enforcement.
Most of the duties of a compliance monitor are specific to the place where they work. At construction sites, for example, compliance monitors watch to make sure workers stay six feet apart. Hotels are using them to enforce social distancing in shared spaces, like the pool deck. At big box stores, they might stand at the entrance and ensure all customers who enter are wearing a mask or remind people to maintain social distancing in the checkout line.
Our research turned up compliance monitor jobs ranging from $10 to $24 an hour.
Workplace sanitizers
The CDC's guidelines for disinfecting public spaces are thorough and extensive, covering everything from offices and schools to bathrooms and vehicles. In New York City, for example, cleaners are working around the clock to ensure that public buses and subway cars are sanitized once every 24 hours.  
It is a massive and unprecedented undertaking, and as a result, the demand for professional deep cleaners has skyrocketed. MarketWatch reported a 75% increase in job listings for various types of cleaning positions compared to the same time last year. 
Most sanitizers work for a company that specializes in professional cleaning solutions. They use mobile disinfecting machines that emit a fine mist of cleaning agent directly onto the surfaces within a facility and manually scrub high-touch hotspots like doorknobs and handrails. They might also assist companies with implementing preventative measures like installing hand sanitizer stations.
Lab workers
Experts have been warning of an impending shortage of skilled medical lab workers for years, and the coronavirus crisis has only made the need more dire. Commercial laboratories like LabCorp and Quest Diagnostics now say they do not have the capacity to keep pace with the growing volume of COVID-19 test orders, with demand for molecular diagnostic services increasing by 50% over the past three weeks. As a result, labs are advising clients to expect longer turnaround times. Companies like Amazon have even opted to begin building their own lab divisions to meet their internal testing needs.  
While it is bad news for patients waiting on test results, it is good news for lab technicians looking for work. The Bureau of Labor Statistics projects that employment of clinical lab technologists and technicians will grow 11% by 2028, much faster than the average for all occupations. The average pay for lab technicians nationwide is $18 an hour.
Call center staffers
The pandemic has seen customer service call volumes increase exponentially across sectors, from state unemployment agencies dealing with millions of benefit applicants to airlines fielding change requests from panicked travelers. The field of phone support is particularly well-suited to remote work, with most staffers able to get up and running with just a computer and some basic gear.
To meet the round-the-clock, call center employees often work non-standard shifts like late nights and weekends. This can be ideal for parents, caregivers, and others in need of non-traditional work hours. Part-time call center work can also serve as a supplemental income or help you bridge the gap while looking for new full-time work. 
Mask makers
With manufacturing operations shutting down en masse around the U.S., one product has proved to be a lifeline for apparel companies and independent makers alike: face masks.
As early as March, athletic footwear company New Balance quickly pivoted its New England operations to begin producing PPE alongside running shoes. The company has since cranked out more than a million face masks. Major retailers like Banana Republic and Outdoor Voices have followed suit, adding masks to their regular apparel lineup, while listings for hand-sewn face coverings have soared on independent creative marketplaces like Etsy. 
An entry-level mask maker working on a production live can expect to earn around $13 an hour. If you are crafty and can create them yourself, you can bring in anywhere from $3 to upwards of $10 per mask. 
Technology consultants
As companies shift their operations to the cloud at lightning speed, they are looking to experts for help with setting up video conferencing, virtual onboarding, and implementing the infrastructure needed to coordinate activities among an offsite workforce. 
Zoom Communications has experienced explosive growth and is hiring for hundreds of positions like DevOps engineers, network administrators and technical support specialists to serve the growing user base. Pay for these jobs ranges from $29,000 to upwards of $100,000 based on skillset and experience level. Independent technology consultants are in demand, as well, with a search on the talent marketplace Upwork returning over 175 listings. 
Thrive in the Shifting Job Market with Help From 4 Corner Resources
COVID-19 has sparked a period of professional transition for millions of people. If you are in the market for a new job, turn to the staffing professionals at 4 Corner Resources to guide your search.
Our headhunters can help you refresh your resume, positioning your skills based on what employers are currently looking for in their job openings. If your industry has taken a hit as a result of the pandemic, we will help identify new and alternative opportunities that are a fit for your background and experience. Our staffing experts have placed more than 5,000 candidates, consistently producing a nearly 2 to 1 submit-to-interview ratio and a 1.4 to 1 interview-to-hire ratio.
If you are looking to hire, we can help you identify the right candidates faster and in a more cost-effective manner. Open the conversation with our friendly team today by getting in touch now.
In depth staffing knowledge is only a click away.
Download our 2023 Hiring and Salary Guide to read helpful advice from industry experts.