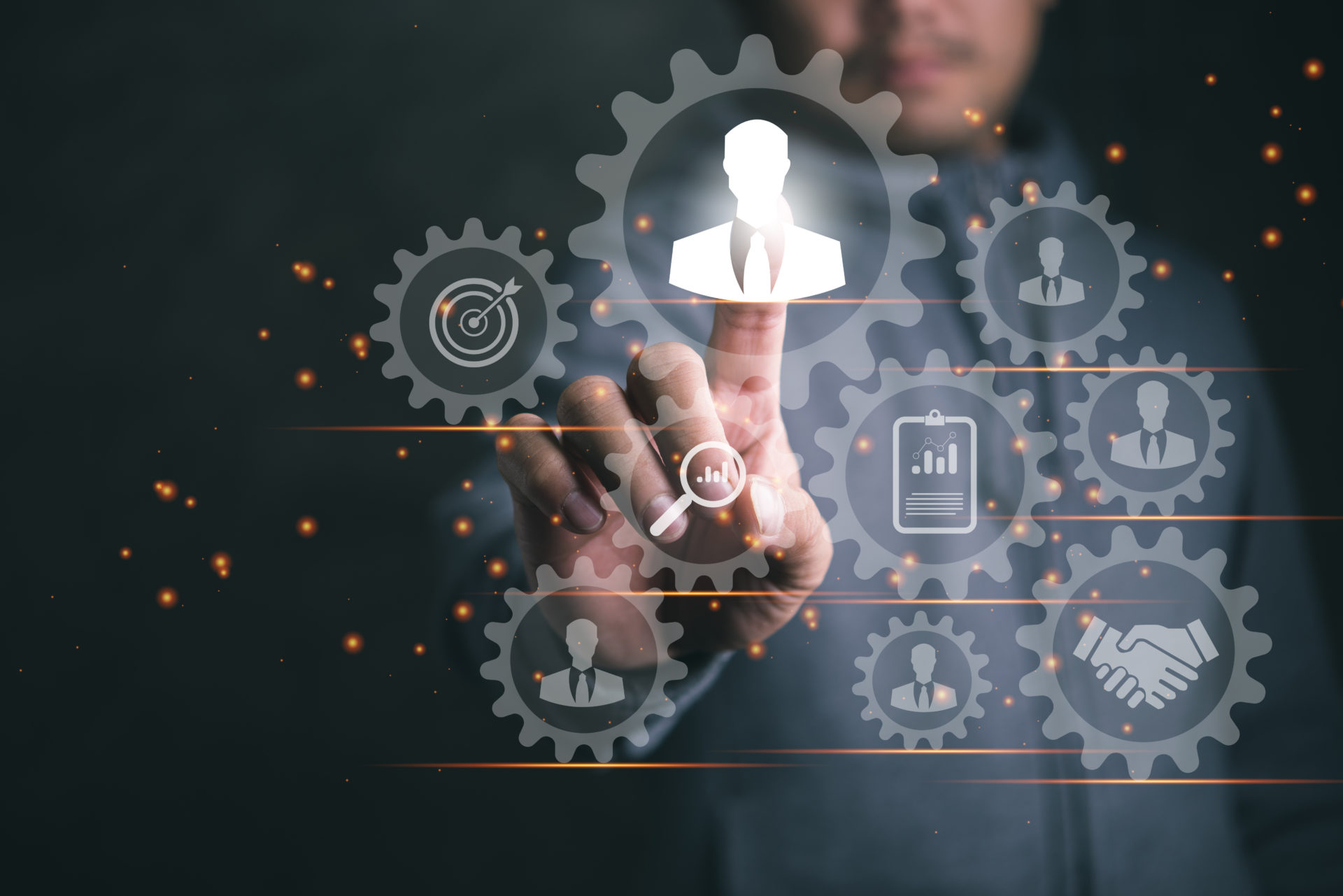 Covid-19 has changed every aspect of how we do business—from the physical, like where we work, to the procedural, like how we comply with guidelines for testing and social distancing. Yet, business must proceed.
Hiring personnel are faced with a tall order: they still have to perform all of the essential tasks associated with hiring, like recruitment and candidate screening, in addition to fulfilling a slew of new responsibilities surrounding employee and candidate safety.
Maintaining forward momentum in your hiring funnel is essential to keep key positions filled and ensure that your business continues to meet the needs of its customers. There are new considerations from both a health and legal perspective that you will need to incorporate into your pre-employment screening activities.
Three Areas Where The Screening Process For Hiring Will Change
Screening goes contactless
Phone and video calls have replaced the in-person interview as the screening method of choice for thousands of employers. In fact, we' have seen many candidates directly request this option.
It is a smart path to minimize exposure for both your staff and your candidates, especially in cases where candidates may be interviewing with multiple companies. If your line of work necessitates in-person interviews, it is your prerogative to make them a requirement. However, know that this may cause some candidates to drop out of the running for the job, which is never ideal.
If you are one of the many employers that have switched to video screenings, there are some legal obligations you will need to keep in mind.
First, the laws on recording conversations vary by state. In general, states are either "one-party" states (where only one party needs to consent to the recording) or "two-party" states (where all parties must consent to be recorded). When parties are talking across state lines, the rules can become muddled. If you plan on recording your video screenings, stay on the safe side of the law by notifying the candidate and getting their permission to be recorded in writing ahead of time.
Next, make sure you are providing adequate accommodations for candidates with disabilities. Individuals with disabilities may experience technology access challenges that hinder their ability to participate in a video interview or that put them at a significant disadvantage to other candidates. Comply with the Americans with Disabilities Act by granting reasonable alternatives to video screenings that better suit these individuals.
Finally, consider how a candidate's environment may contribute to hiring bias. Video interviews give hiring managers additional context about a candidate that they would not get from an in-person interview—for example, the décor in the room or a surprise appearance by a child—and this can be problematic.
To minimize subconscious bias, consider asking candidates to use one of the many 'virtual background' options available on most video conferencing platforms.
Related: Beware Of These Subconscious Hiring Mistakes
Employers tackle testing
Are employers responsible for testing new hires for coronavirus? Is that even legal to do?
The Equal Employment Opportunity Commission recently released guidance on the topic. In it, the organization advises that companies are within their rights to test candidates after they have made a conditional offer. The key stipulation is that this must be done for all new hires entering the same type of job, not just some. These results are considered medical records and as such, must be kept confidential.
So if a new hire tests positive, then what? Employment law experts say there are a few options that are within your rights as an employer. These include:
Making adjustments to a new hire's start date or work location based on coronavirus test results
Delaying the start date of a new hire that tests positive or shows symptoms
Withdrawing a job offer from someone who tests positive if your work necessitates a new hire starting immediately
Requiring a new hire to undergo a period of quarantine before starting the job
Requiring a new hire to work from home for a set period of time or indefinitely
Many candidates are asking the question, am I required to come into work if it puts me at risk for getting sick? The most basic answer is yes—companies are within their rights to require employees to work at an onsite location. However, employers should be wary of this kind of mandate.
Many states and municipalities are still under guidelines that all non-essential business should be conducted from home. What is more, under certain circumstances, an employee's request to work remotely rather than onsite could be considered a reasonable accommodation request under the Americans with Disabilities Act and could land you in hot water if you deny it.
Tread carefully and enlist the help of your legal counsel when making these determinations.
Drug tests, background checks and credential verifications
What were once routine parts of the pre-employment screening process have been slowed down by office closures and staffing cutbacks. Plan for delays and strategize temporary shifts to the way you conduct drug tests, background checks, and credential verifications. 
When it comes to drug testing, clinics may be closed to non-essential tests or candidates may be reluctant to visit such a busy public place. In some industries like trucking and bus driving where drug testing is a necessity, you will simply need to plan for delays and adjust your hiring timeline as needed. In other industries, an alternative drug testing solution may be sufficient.
Can you forego drug tests on a temporary basis? Use a mobile collection service that comes to a candidate's home? Do an oral swab test over video chat? Another option to keep your candidate screening process moving is to make candidates conditional job offers that are dependent on the results of testing at some date in the future.
Next, let us talk about background checks. These have become complicated by limited hours and closures at the government offices that conduct the checks, some of which require you to visit in person to obtain results. Some jurisdictions are advising public records checks to be done online, but this poses problems.
Under the Fair Credit Reporting Act, background check vendors are obligated to ensure the information they provide is "complete and up to date." Some information obtained via online or automated systems can be out of date or incomplete, and checking this is difficult without a court clerk's help.
Once again, you may need to shift your timeline expectations to allow for more time for background checks to be completed. Alternatively, consider temporarily scaling back screening to cover only the must-haves, like flagging sex offenders or reporting violent crimes.
Educational institutions like colleges and universities have been particularly hard hit by the virus, with many schools scaling back their administrative operations to the bare minimum. This may make it tough to obtain certification for things like course credits and degrees, but do not neglect this important part of pre-employment screening.
The same goes for work history records and reference checks—though they may take a little longer to gather right now, they are a valuable component in helping you get the full picture of a candidate and verify that they have been truthful in their application.
Communicate openly
The most frustrating part of the job search for many candidates right now is the uncertainty. The pre-employment screening and interview process looks different than it ever has before, and applicants cannot prepare properly if they do not know what to expect.
Ease frustration and help the process go more smoothly by communicating your company's new policies from the start. This might be as simple as adding a page to your online application that outlines what is new or sending an automated follow-up email after the receipt of all applications detailing what the next steps will look like.
Even if your screening process for hiring is in flux, communicating that openly and updating candidates whenever possible will keep them engaged, keep you out of legal trouble and prevent headaches down the road.
Accelerate Your Pre-Employment Screening with 4 Corner Resources
The average time-to-fill across all industries is 36 days, with candidate screening accounting for nearly 20% of that time. Reference checks, interviews and skills assessments all are time-intensive processes, but they're among the top tactics used by employers to vet new talent. Add the new Covid-related considerations we outlined above to the mix, and you've got a recipe for prolonged timelines and ballooning costs.
Streamline your screening process for hiring with help from the staffing experts at 4 Corner Resources. From phone and video interviews to behavioral and skills assessments, we can take the tedious and time-consuming hiring tasks off your plate so you can spend more time keeping your business running smoothly.
We specialize in finding hiring solutions that fit your budget, so whether you're a small business that needs seasonal help or a large firm scaling to the next level, we can assist you in crafting a staffing strategy that facilitates growth while being mindful of costs. Use our handy contact form to set up a conversation with a member of our recruiting team today.