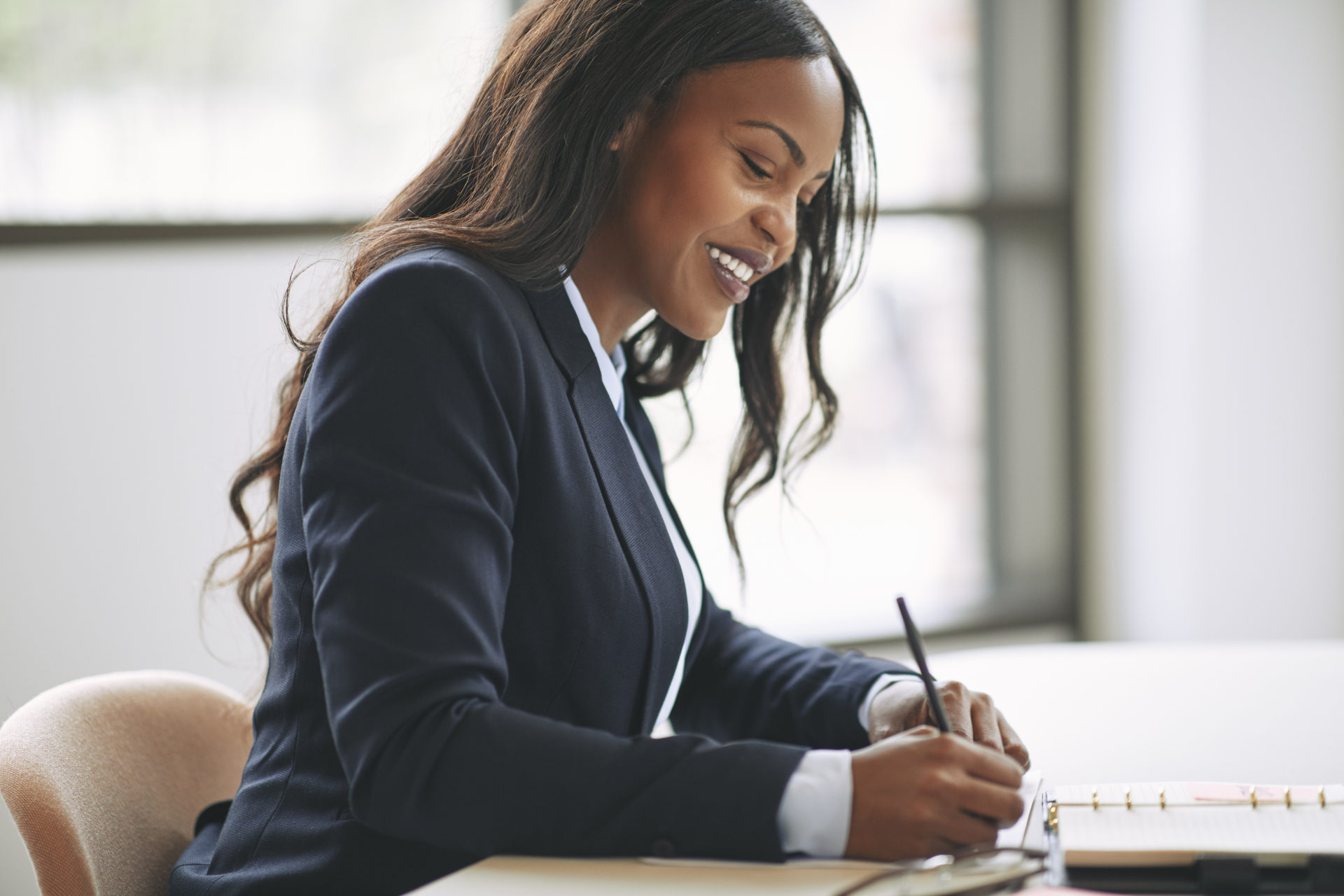 Knowing how to write a letter of recommendation is part of being a great manager.
Not only does it give a leg up to someone who's done an excellent job working for you, it also helps your fellow managers of the world select the right candidates and avoid hiring mistakes.
A letter of recommendation might be used when applying to a college or university; applying to a job, internship, or volunteer opportunity; or when seeking membership into a selective professional organization. Its purpose is to vouch for the professional credibility of the letter's subject and give further details about their specific skills.
Writing an effective letter of recommendation takes time, but it can go a long way toward helping the subject advance in their career. If someone has put forth a strong effort when working with you, writing them a letter of recommendation is a nice way to reciprocate and show your appreciation for a job well done.
Check out these tips for how to write a letter of recommendation, then use our template below and customize it for your needs.
Recommendation Letter Tips
Confirm you can give a positive review
First things first: did you actually have a good experience working with this person? You should only agree to write a letter of recommendation if the answer is a resounding 'yes.' A letter that's anything less than glowing could do more harm than good.
Remember, by endorsing this person, you're also connecting your reputation to them. So before confirming that you'll recommend someone, make sure that you've worked closely with them and can speak accurately and positively about their skills.
Write a new letter for each recommendation
Avoid the shortcut of copying and pasting a previous letter, even if it was a fantastic one. At best it'll come off sounding canned, and at worst you risk accidentally leaving in some of the wrong details. Your best bet is to start fresh for every recommendation letter you write.
Learn the details
A great recommendation letter is tailored to the specific role the person is hoping to win. So, before you start writing, take some time to learn the details of the position and think about how the person's capabilities are tied to it. If you can get a copy of the job description, even better.
If it's been some time since you've worked together, it can be helpful to have a quick chat to learn what's changed in the person's professional life. Ask for a copy of their updated resume so you have a full understanding of their most current skills.
Make sure your relationship is recent enough
When it comes to recommendation letters, there is an expiration date. If you managed someone as an intern five years ago, it's probably been too long for you to speak accurately about their capabilities several years into their career. Plus, outdated references can reflect poorly on a candidate.
While there's no hard time frame that makes a reference "too old," a few years is generally a good window.
Ask for guidance
Is there something specific the subject of your letter is hoping to emphasize? Ask! Especially if they're gathering multiple letters of recommendation from different people, it can be helpful to have each letter writer touch on a different aspect of their skill set.
What To Include In A Letter Of Recommendation
An introduction
Begin with a warm introduction and a brief overview of who you are and your relationship with the person you're writing about. Share the nature of your relationship and give some context on your time working together. For example:
'My name is Maria Smith and I'm the director of widget engineering at Acme Corporation. I'm writing to recommend Stanley Miller for your masters in engineering program. Stan was my direct report for two years at Acme, where he worked as an associate widget engineer.'
Overview of strengths
Give a broad overview of the person's positive characteristics, specifically those that pertain to the role they're seeking. This is where it's helpful to have a copy of the job description or application criteria, so you can cite some of the exact words and phrases that are listed in the requirements.
Give specifics
This is the meat of your letter. Just as a great resume gives examples of specific accomplishments rather than listing generic skills, a winning letter of recommendation offers a detailed personal anecdote that helps the reader see the person's capabilities in action. You might describe a time they exceeded expectations or went above and beyond to get the job done.
If possible, work in numbers or other quantifying details that demonstrate results. For example:
'Part of Stan's role was widget optimization, helping us balance performance with costs. The changes Stan recommended in his most recent report helped us reduce our supply costs by 25%.'
Cite their potential
Your colleague may be applying for a role that will give them room to grow. As such, it might mean they're managing people for the first time or taking on a new level of responsibility–things they don't have specific experience with yet. That's okay. Use your letter of recommendation to help the reader envision their potential. For example:
'Stan is highly organized and a great communicator, skills which would serve him well as a manager. I have no doubt he'd excel at helping his team achieve their quarterly targets, which is something he did regularly during his tenure at Acme.'
Closing statement
Finish strong with a final statement that reiterates your endorsement and leaves the door open in case the reader has any follow-up questions.
Letter Of Recommendation Example
Mr. Williams,
It's a pleasure to recommend Carol White for acceptance into Carnegie Mellon's MBA program. As the chief marketing officer of Acme Corporation, I oversaw Carol in her role as a market research analyst for two years.
Carol has an innate ability to distill meaning from numbers, oftentimes in ways others have missed. Her work interpreting customer feedback surveys helped us implement software updates that reduced our transaction times by an average of 40 seconds–a major time and cost savings in our field.
In addition to being a talented research analyst, Carol is an asset in a team environment. Her positive demeanor and willingness to collaborate were appreciated by her peers and managers alike. I'm confident her enthusiasm for learning new skills will serve her well in your rigorous academic program, and it's without hesitation that I recommend her for a spot.
If I can be of further assistance, please don't hesitate to contact me at (321) 555-5555.
Yours truly,
John Mitchell
Letter Of Recommendation Template
[RECIPIENT NAME],
My name is [SENDER NAME], and I'm the [POSITION] at [COMPANY]. I'm writing to enthusiastically recommend [NAME] for [POSITION THEY'RE APPLYING FOR]. [NAME] and I worked together at [COMPANY] for [LENGTH OF RELATIONSHIP].
During our time as colleagues, I came to depend on [NAME] for their expertise in [EXPERTISE]. Their skills in [SKILL AREA] served us well when we were working on [PROJECT], where [NAME] helped us [RESULT].
Along with their skills in [SKILL AREA], [NAME] was always a pleasure to work with. They were a genuine team player and always willing to lend a hand to colleagues. They were punctual, professional and acted with the utmost integrity for the entirety of our time working together.
It gives me great pleasure to be able to recommend [NAME] for the position. I know they'd be a valuable asset to [COMPANY].
Please feel free to contact me at [CONTACT INFO] with any additional questions.
Sincerely,
[SENDER NAME]