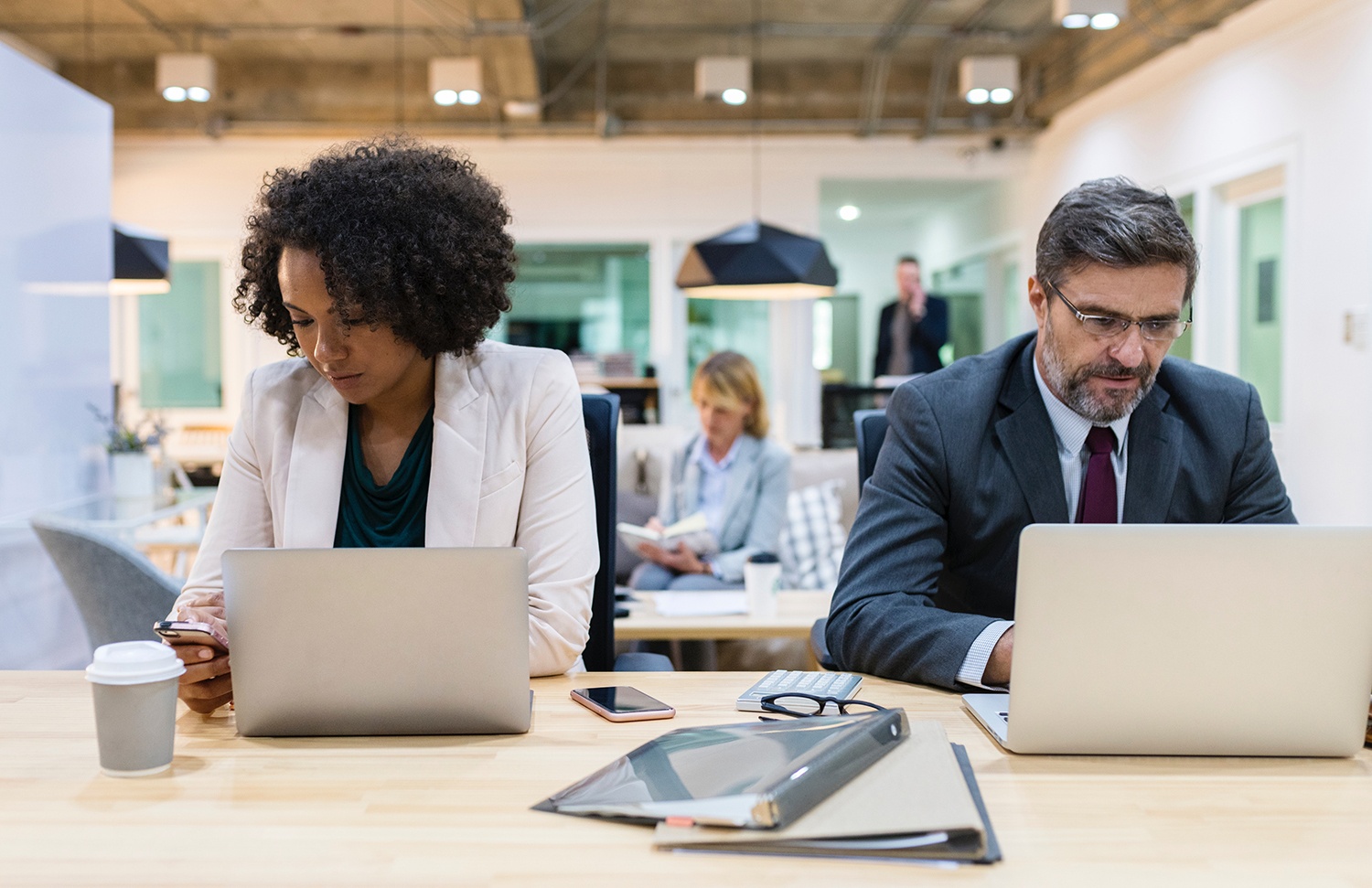 Times change, and so do recruiting and headhunting trends. As employers struggle to find new talent to fill critical roles in their organizations, they need to be able to adapt to the latest trends in talent acquisition—or face the risk of losing top-notch employees to their competitors.
Watch Out For These Hiring Trends
Remote hiring and employment
For the last few years, remote work environments have been increasing in popularity. As noted by Jeff Luttrell, the Senior Director of talent acquisition at Alorica, in an interview with SHRM, "It's not just Millennials that want this… It's all of us." Being able to offer remote work options does more than just meet a need for employees, however. It also helps employers add new talent that they might not have been able to attract with a traditional work environment. As Mr. Luttrell stated in the SHRM interview:
"As we grow, there are many markets where we can't hire enough people to work in our facilities, so being able to offer that flexibility to a stay-at-home parent, or a caregiver, is critical. If the economy continues the way it has been, I think more employers will be forced to consider flexible arrangements."
So, remote hiring is a recruiting trend that is emerging because it benefits both employees and employers. One group is better able to manage their work/life balance and mitigate the inconveniences of commuting; the other gains access to new talent that would not be available otherwise.
Increased focus on diversity in the workplace
In the 2018 Global Recruiting Trends report from LinkedIn, diversity was named "the biggest game-changer and most embraced trend with over half of companies… already tackling it head-on." In fact, the report noted that 78% of companies surveyed rated diversity as "Very/extremely important" and 53% stated that they had "Mostly/completely adopted" diversity in their hiring practices.
There are numerous articles about the benefits of diversity in the workplace. For example, one Entrepreneur article on the subject notes that diversity helps to:
Drive innovation;
Increase creativity;
Make recruitment easier;
Avoid high turnover; and
Capture more of the market.
These benefits help to shape this particular HR recruiting trend into a major strategy for remaining competitive as a business.
Adding "soft skills" assessments
Traditionally-structured interviews are still a highly-rated means of vetting potential job candidates. As noted in the Global Recruiting Trends report, 74% of businesses use structured interviews "frequently/always" and 88% of businesses rate them as "somewhat/very effective." However, that same report notes that:
"Despite their popularity, traditional interviews have been largely discredited. It's been shown they can even undercut the impact of more useful information. Attractive and charismatic interviewees aren't necessarily more capable, for example, but we unconsciously assume they are."
In particular, the assessment of a potential employee's "soft skills" was noted as a point where traditional interviews failed 63% of the time. Soft skills, such as the ability to coordinate work with others and resolve conflicts to promote efficiency and cooperation, are difficult to assess in a single face-to-face chat.
This is why many human resources experts are trending towards the use of soft skills assessments in their recruiting processes. In the Global Recruiting Trends report, 59% of those surveyed stated that online soft skills assessments were among the "most useful interviewing innovations." Additionally, in an article by Forbes, it was noted that "More companies will require a video submission with applications to quickly gauge the soft skills of a candidate, and it will become one of the initial filters for hiring."
Mobile recruiting trends
Technology is crucial for modern hiring practices, and online applications and job placement services have become a core part of the recruiting process. However, the use of technology for job applications and placement is continuing to grow with new mobile recruiting trends.
As noted in the Pew Research Center's Mobile Fact Sheet, "The share of Americans that own smartphones is now 77%, up from just 35% in Pew Research Center's first survey of smartphone ownership conducted in 2011." These smartphone-owning adults are using their mobile devices for everything from browsing the internet to job hunting. So, savvy recruiting experts are modifying their recruiting strategies to account for the high rate of smartphone ownership.
Some of these mobile recruiting trends include:
Creating or acquiring mobile phone applications to manage their HR tasks.
Modifying online application forms to optimize them for a mobile device's display.
Incorporating text and SMS messaging in their communications with recruits.
Candidates Marketing Themselves Through Social Media
For years, social media networks such as Twitter, LinkedIn, and Facebook have been used by recruiting and headhunting experts to assess job candidates before speaking with them. The publicly-accessible content that job candidates post on their social media channels can inform prospective employers about the candidate's personality, values, and skills.
While hardly a new recruiting trend, the use of social media and the internet to assess candidates is likely to become increasingly important as candidates realize how they can market themselves to potential employers online. As noted in the aforementioned Forbes article, job seekers should use the internet "as your own integrated branding platform by leveraging all its tools: social media, digital portfolios, and even your own personal website. This approach will be crucial as recruiters will be assessing you in the same way."
So, recruiting experts may start to see job candidates put together social media profiles and personal websites that are intended to help market that candidate's job skills.
Want to learn more about recruiting trends that you should watch out for? Speak to a recruiting expert from 4 Corner Resources today!