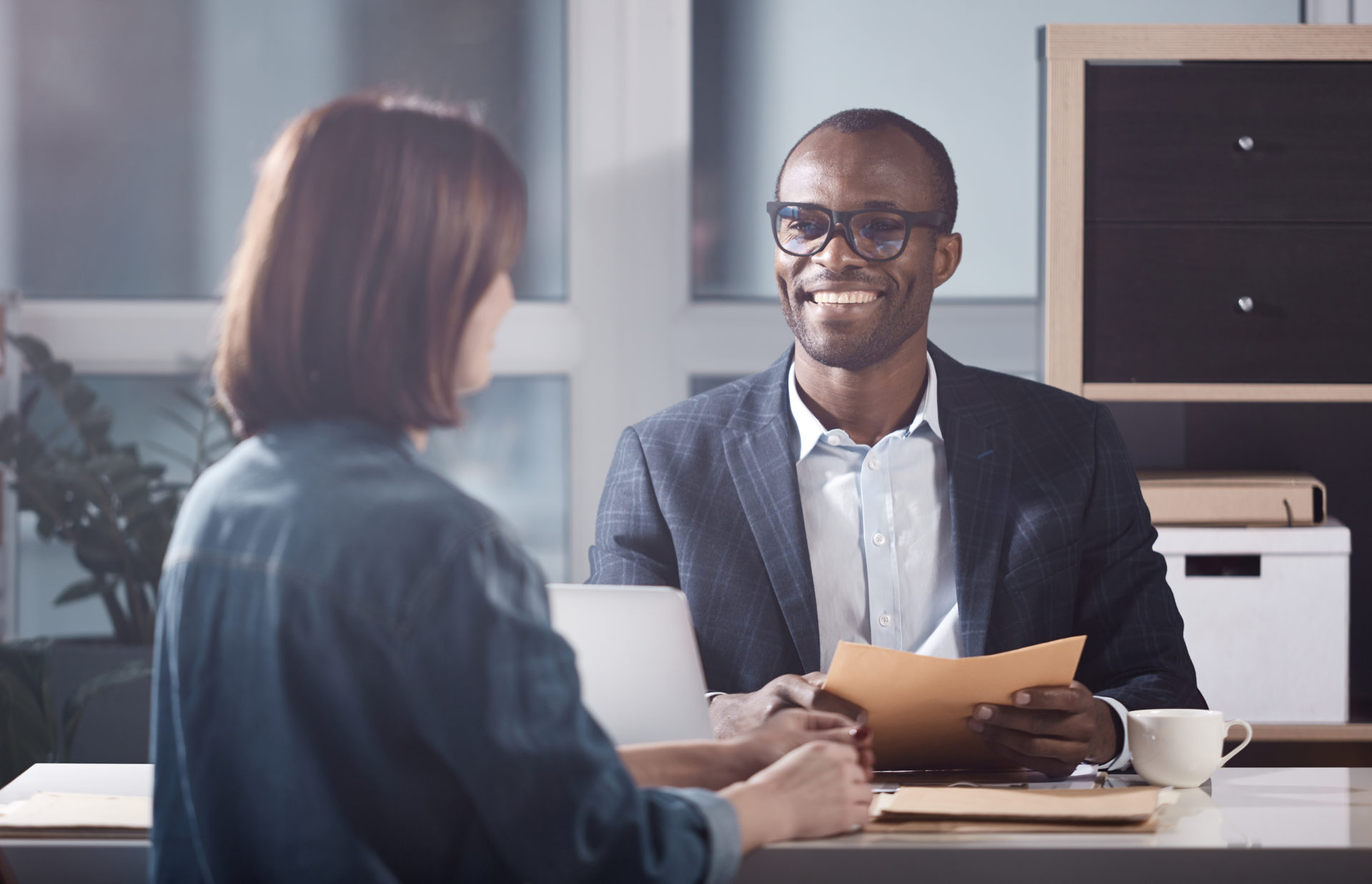 Conducting an IT job interview presents a unique challenge. You need to cover all the standard interview topics like the candidate's background, qualifications, and career goals while assessing whether they're a good culture fit. But an IT interview also comes with the added layer of diving deep into a candidate's technical expertise to determine whether they can, in fact, deliver the specialized solutions you're looking for. This can be doubly challenging if you're not an expert in this area yourself.
Here, we'll share some of the best technical interview questions to help you find the strongest candidate for your IT role. To help structure your IT job interview, we've broken them down into three categories: questions about the candidate, questions about their approach to work and questions about their technical expertise.
Questions About the IT Candidate
Some questions are useful to ask regardless of the role you're interviewing for. Asking IT interview questions about the candidate that covers a broader territory than their technical expertise will help you get a feel for who they are as a whole person and whether you can see them thriving at your company.
1. Why are you interested in the position?
This one is a no-brainer to help you gauge whether the candidate understands the requirements and functions of the job for which they're applying. From their answer, you should be able to tell not only whether they've done their homework about the role and the company, but whether they're enthusiastic about the opportunity. The best employees are those who are excited about making a meaningful contribution to the organization.
2. Describe your ideal work environment.
Their answer will be huge in helping you assess whether the candidate can succeed in your workplace; both logistically and in terms of company culture. Do they prefer lots of structure or a less rigid workday? Do they work best solo or as part of a team? Are they looking for flexibility, like the option to work remotely? All of these aspects and more will indicate whether their expectations align with the reality of working for you.
3. Where do you see yourself in five years?
Candidates in tech, perhaps more so than any other field, have an unprecedented opportunity to create solutions that can change the world. How does the candidate view their place in this landscape?
With this answer, you're looking for the candidate to demonstrate ambition while having realistic expectations about where the role might take them. You're also looking to see if their goals are aligned with those of your company. For example, if the candidate says they see themself immersed in software development but your five-year plan revolves more around infrastructure development, it may indicate it's not the best fit. Or, at the very least, additional clarification is needed.
Questions About Their Approach to Work
Success in IT requires a special blend of being able to work on a team and being able to work independently without being micromanaged. Use these questions about the candidate's work style to see where they fall on the spectrum.
1. How do you manage your time when juggling multiple projects?
IT professionals are often pulled in many different directions and must be able to prioritize tasks. What you're really asking here is, can your manager trust you to stay on top of your workload without dropping the ball? Look for answers that show a strategic approach to workflow management. Things like list making, time management apps, and spreadsheets are all good signs in a candidate's response.
2. Describe a time when you had to take a leadership role on a project. Were you successful?
Even if the position you're hiring for isn't a management role, you should be on the lookout for leadership skills in your IT candidates. The field frequently requires taking ownership of projects and seeing that they get done on time. What's more, it's always great when you can identify talent that may be a good fit for a management track down the road.
3. How would you explain your job to your grandmother?
It's an old cliché that IT people are bad communicators. Still, breakdowns in communication between the tech team and the rest of the company can cause problems. Your IT pros must be able to convey complex technical concepts to other departments without losing patience or having important details get lost in translation. This exercise will help you gauge their ability to do that.
Questions About Technical Expertise
This part of the interview can prove the most challenging for hiring managers, particularly those who aren't well-versed in IT themselves. Use these technical interview questions to better assess whether a candidate's hard skills line up with the ones the role requires.
1. What skills make you the best fit for this role?
This is a great open-ended question that will help you discover what the candidate thinks are the most important qualities for success in the role. Some might talk about specific programming languages or technical credentials, while others might talk about more general skills like critical thinking or problem solving. Look for answers that correspond with your own version of what the best candidate looks like.
2. How do you keep up with the latest technology advances?
The world of IT is fast-paced and always changing. In addition to mastering the duties of their job as it stands today, the ideal candidate will help your company keep pace with the shifting landscape and anticipate the skills that will be necessary for success 6 months, 12 months or 24 months down the road. Look for candidates who make ongoing learning a priority through technology blogs and forums, industry publications, online courses and even tech hobbies outside of their 9-to-5.
3. What are your favorite technical tools to use in your work?
This might include hardware, software, apps, cloud-based services, the list goes on. This question will help you uncover what the candidate considers to be "quality" technology—and whether it gels with your company's perspective on the same topic. This question can also identify potential pitfalls, like if a candidate reveals that they hate Windows but your organization has an exclusive software license with Microsoft.
4. What was the biggest project you worked on in the last six months?
Here, you're turning the mic over to the candidate and giving them the floor to make a case for their strengths, both technical and non-technical. Look for the candidate to talk you through how they solved a problem or overcame a challenge and the steps that were involved along the way. Ideally, you'll get to hear about a mix of hard skills, like programming logic, and soft skills, like teamwork and communication.
5. Describe your process for quality control.
No matter what the specifics of your IT job, it no doubt comes with a certain level of expectations about the quality of the work or product. How will a candidate meet these expectations? What prior experience do they have in this area? You want to see that quality isn't an afterthought, but a core part of the candidate's approach to their work.
6. Let's say the CTO comes to you with [insert common challenge candidate would face in the role]. How would you handle it?
This is a situational interview question that requires the candidate to think in hypotheticals about how they'd react in a future situation. It will help you understand how a candidate thinks through problems and whether they're able to take a bigger task and break it down into smaller, achievable parts to get the job done.
7. What questions do you have for us?
Don't forget to leave time at the end for this all-important IT interview question. This not only helps contribute to a positive candidate experience, but it can also help you see where their head is at after their first face-to-face interaction with your company.
Are they asking questions about what success looks like in the role or the department's biggest goals for the upcoming year? Great! Are they asking basic questions they should already know the answer to or probing about your time off policy? Not so great. This question is a good way to get one last read on a candidate's preparedness and the likelihood of accepting the job should you decide to make an offer.
Hiring For An IT Role? Let 4 Corner Resources Deliver Top Talent
Information technology plays a critical role in every field. That's why it's of utmost importance to hire the very best IT professionals available. Consider partnering with an IT staffing agency to recruit top IT professionals for your hiring needs. 4 Corner Resources got its start in information technology staffing, and though we've grown a lot since then, IT remains a core expertise.
Let us fill your hiring funnel with IT candidates who can help keep your business fast and agile. We have experience filling a broad range of technical positions including data architects, DevOps engineers, software developers, network administrators and much more. Get started by contacting us to speak with one of our IT hiring experts today.