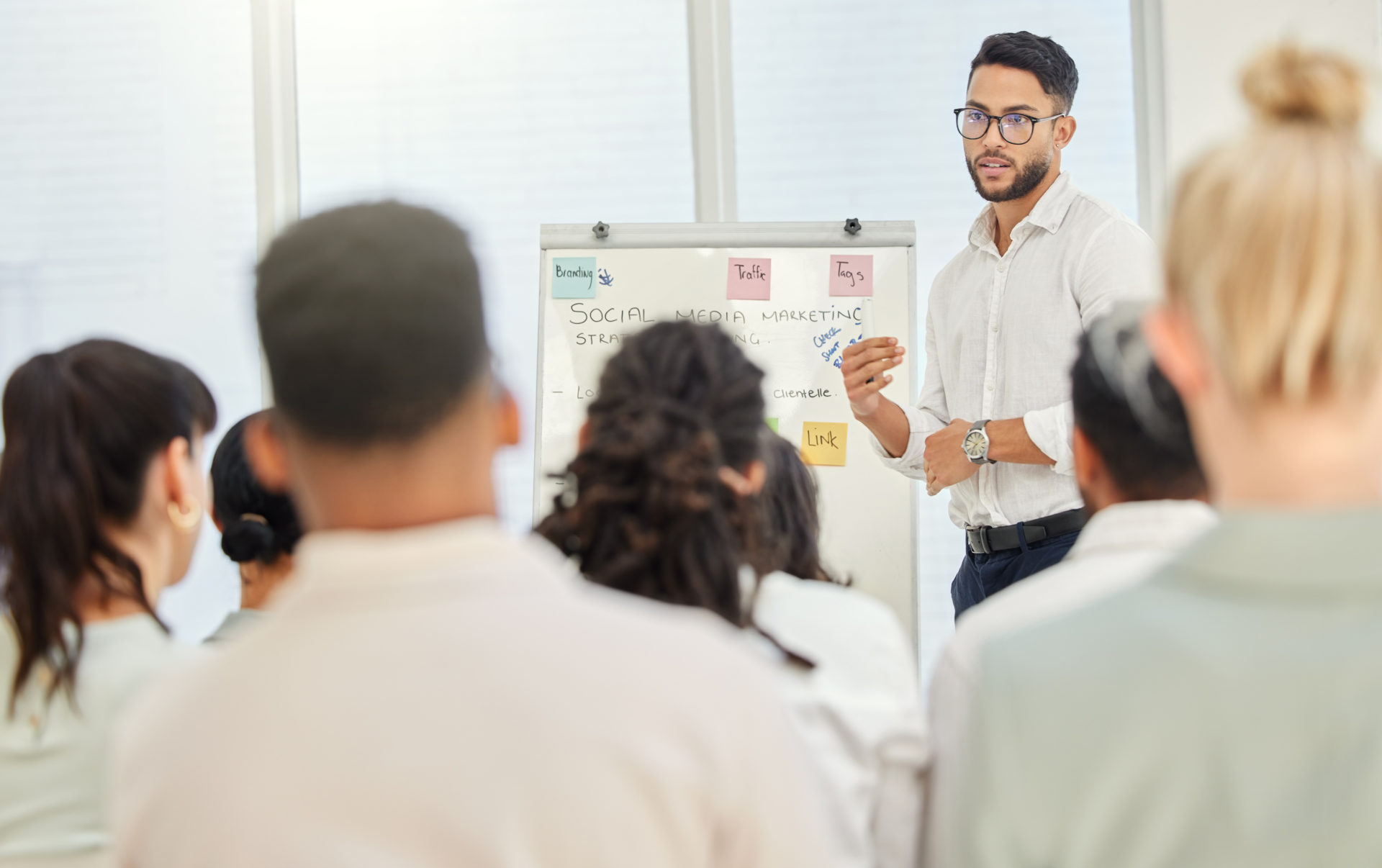 Employees want jobs where they feel challenged and engaged. Companies want workers who are the best at their jobs and who will stick around for the long term. Continuous learning in the workplace yields both of these outcomes.
We'll define a continuous learning environment, explain why it's a win for both employers and employees, and share strategies to adopt a continuous learning culture in your organization.
What is Continuous Learning in the Workplace?
In a professional context, continuous learning is the ongoing development of workers' knowledge and skills. It's a strategic process that aims to benefit the individual and the organization.
In the traditional sense, continuous learning describes a structured approach to acquiring new hard skills, like taking a coding class or attending a seminar. However, continuous learning also includes informal experiences and the acquisition of soft skills, like leadership and teamwork.
Continuous learning isn't a single, one-time event. Rather, it's a long-term process that unfolds over the course of repeated, intentional learning experiences designed with a specific outcome in mind.
The Importance of Continuous Learning at Work
In any industry, the only sure thing is change. Preparing for change, then, is critical to an organization's survival. Implementing continuous learning will expand your staff's knowledge on an ongoing basis, helping prepare them for the future.
The best employees seek career development potential when looking for new jobs. It's a selling point in getting them to apply and a major factor in improving your employee retention. According to a LinkedIn survey, 94% of employees worldwide said they would stay with a company longer if it invested in their education.
When it comes to future-proofing your business, continuous learning is essential both from an operational and staffing standpoint. In a tough hiring market, it's a key differentiator between the good companies and the great.
Benefits of Continued Learning
Adapt to the unexpected
If the pandemic has shown us anything, it's that the companies that survive during trying times are the ones that are able to adapt. Continuous learning arms the members of your workforce with tools they need to bring forward creative ideas and try new things, which can make the difference between success and failure when it matters most.
Stay ahead of the curve
You don't want to be the "last to know" company in your industry, always late to the game and trying to mimic or catch up to what your competitors have already done. Your employees are the ones who help you stay ahead of the curve, and you empower them to do that through purposeful personal development.
Achieve organizational goals
What do best-in-class companies have that other lower-performing firms lack? The smartest, most productive, most innovative employees, for one thing. More knowledgeable workers lead to stronger business outcomes like profitability and bigger market share.
Invest in employees
Employees know that they need to sharpen their skills to compete in a modern, global job market. In a recent survey, 40% of workers said they worry their skills will become outdated because of technological advancements, and 52% said they are easily replaceable thanks to tools like automation, robots, and AI. Equipping your workers with cutting-edge skills helps them–and your company–stay relevant and competitive while letting them know you're invested in their future with the organization.
Related: Ways to Invest in Employee Development
Recruit and retain top talent
It's increasingly important for employees to have a job and do something meaningful with their lives. Continuous learning challenges and engages the brain, which creates a positive response. Thus, professional development opportunities are an enticing aspect to job seekers, while greater job satisfaction from continued learning prompts employees to stay at their jobs longer.
Examples of Continuous Learning in the Workplace
Continuous learning in the workplace can be formal or informal, structured or unstructured. A continuous learning experience may take place for a fixed amount of time, or it may build over the course of the employee's tenure with a company.
Here are just a few examples of what continuous learning might look like in a professional setting:
Taking a formal, structured course with a defined curriculum, like a six-week leadership training program
Using a company stipend to pursue a more advanced degree
Attending an industry conference
Shadowing more senior employees
Cross-training in a different department
Doing independent study using industry blogs, trade publications and other materials
Casual conversations with coworkers of various experience levels
While continuous learning might involve one type of activity or several, the key is that it takes place sustainably to not only build new knowledge but reinforce the knowledge the employee already possesses. It is also important to provide constructive feedback to help your employees improve their work performance.
Tips for Creating a Continuous Learning Culture
1. Make a plan
It should be clear by now that in order to be effective, continuous learning has to be an intentional business objective. Start by mapping out a clear plan containing employee engagement initiatives at the individual, team, department, and organizational levels, then assign ownership at each stage.
Create learning goals the same way you set performance goals. Managers should hold regular check-ins with their reports to discuss their continued learning progress and learn about new interests while developing new skills.
2. Provide support
Support for continued learning has to be ingrained into your business policies. It's nice to say that you support employee development, but it doesn't translate into reality if employees can't, say, get time off to attend a conference or receive reimbursement for educational materials.
Make scheduling allowances for employees to pursue continuous learning, like giving staffers a set number of days per year or quarter to dedicate to learning new skills. Sometimes this may mean you need to shift workloads or deadlines to accommodate–again, it's a case of setting priorities.
3. Allow employees to self-direct
Sometimes, you have to tell employees exactly what they need to learn, like training on a new software the company is switching to. As much as possible, though, employees should be given the freedom to direct their own course of learning as long as it aligns with their role in the organization (and if it doesn't, consider exploring other paths for them within the company).
Of course, if you're financially investing in employees' continued learning, it's reasonable to expect that there will be some payoff for the company. So, consider allowing employees to choose from a set of provided courses, and instructional materials for learning paths, all of which are beneficial to the company in some way.
4. Facilitate mentoring
Mentoring programs are an excellent way to foster both structured and unstructured learning, and they're relatively simple to set up. Most mentoring programs pair junior employees with more senior members of the company for regular meetings, during which the mentees can discuss their career aspirations and get feedback on various aspects of their careers.
Serving as a mentor is also rewarding for senior employees, who feel invested in the success of their mentees and engaged with helping shape the future of their profession.
Related: How to Start a Workplace Mentorship Program
5. Keep up the momentum
One-off learning activities are fun and engaging. However, development must be continuous to make a meaningful impact on employees' knowledge and reap long-term benefits. To help keep up the forward momentum, set learning benchmarks and reward employees and managers for achieving them.
Establishing a culture of continuous learning isn't easy, but if you do it successfully, it can set your business up for adaptability and success for many years to come.