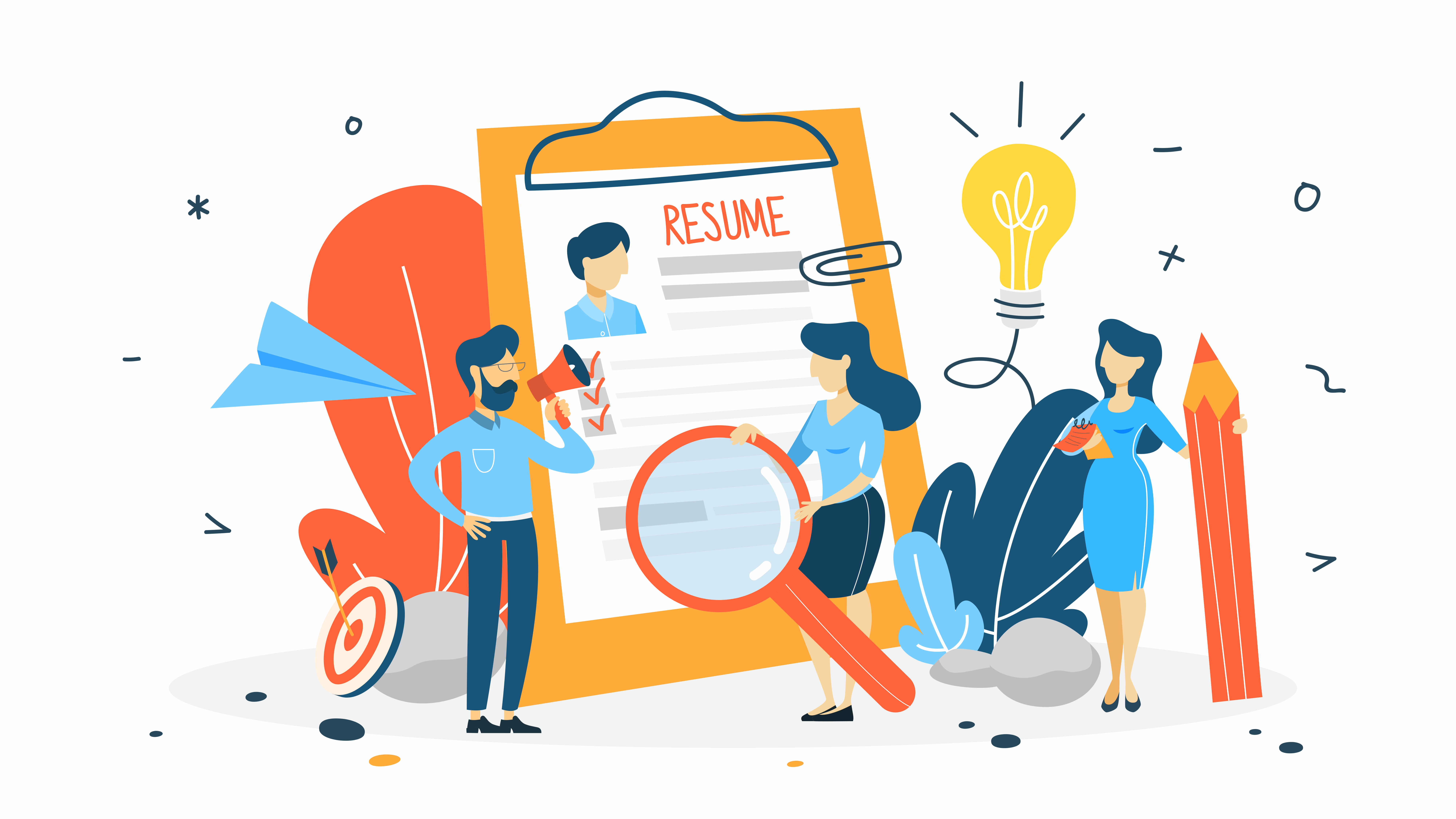 Right before our eyes, the coronavirus has transformed business as we know it. If our businesses are to survive, we can't afford to keep operating as we always have when it comes to our recruiting process.
From pre-hire activities such as recruiting events and interviews to onboarding and benefits post-hire processes, no hiring practices will be exempt from the pandemic's touch. To maintain a viable talent acquisition program now and in the immediate years to come, organizations face a pressing need to reimagine the way they do things at every step of the hiring funnel.
Nine Considerations For Recruiting In A Post-Pandemic World
1. Investing in your physical headquarters could matter more
While it's too soon to get the full picture of how the pandemic will affect the spaces in which we work, there's no doubt in our minds that many companies will realize that their physical offices are either unnecessary or aren't being used to their full potential.
We envision many companies transitioning into a fully or partially remote workforce in an effort to save on costs and give employees more flexibility. This means companies that do maintain a physical headquarters will be paying much closer attention to the purpose those spaces really serve—and so will candidates.
Physically coming into the office is now a much bigger hurdle for employees, especially in major metro areas hit hard by the virus. So, if being there is a requirement for working for you, your space needs to truly shine. Gone are the days of endless rows of cubicles filled by workers who could just as easily be working from their couches. The emphasis now will be on spaces of necessity—meeting areas, spaces for collaborative work, and comfortable, individual spaces for essential workers who need to be onsite.
2. Investing in work-from-home infrastructure will be equally important
If you emerge from this pandemic still lacking the proper resources for your employees to work from home—at least at times when it's a necessity—you'll be drastically behind the curve.
The nation's leading employers are making significant investments to their remote work capabilities; Shopify, for example, gave workers a $1,000 stipend to buy the supplies needed for a home office, while Twitter reimbursed employees for necessary work-from-home purchases like desks and chairs. Such stipends and reimbursements are among the new crop of perks top candidates will be weighing when they decide whether to accept your offer.
3. Traveling for interviews will be obsolete for a long time
It's going to be a while before non-essential travel across state lines and international borders goes back to the way it was before the virus.
In a study of traveler attitudes spanning the U.S., Canada, the U.K. and Australia, the portion of people who said they intended to restrict their travel over the next year increased from 24% in the first half of March to 40% in the second half of March. Candidates will be less willing than they once were to jump on a plane for an in-person interview when a video conference is a viable alternative.
Likewise, getting talent to relocate for a job may be more of a challenge. With so many things in the world in flux, candidates may be less likely to consider positions that would force them to uproot their families and generally add to the chaos.
4. You'll have to work even harder to convey your company culture
As hiring managers lose the opportunity to meet candidates face to face, communicating your company culture via other methods will become even more paramount. Assets like your website, social media channels and candidate portal will pull more weight in conveying your values and employer brand when applicants can't get a feel for it in person.
If strengthening your employer brand has been on the back burner for a while, now is the time to move it to the forefront. The actions companies take right now have the potential to shape their image for years to come, so it's a great time to prioritize the initiatives that will position your company in a positive light.
5. Medical screenings will become part of the pre-hire process
Though requiring candidates to complete a medical assessment as a term of employment is legal, up until this point it has not been something that's widely practiced (and understandably so, since employers aren't allowed to discriminate based on things like medical conditions). However, our new normal makes employee health a direct concern for employers, who have a responsibility to protect their other staff as well as customers and vendors.
Getting the green light from a physician may become a new item on your pre-hire checklist. You're within your legal boundaries as long as the test has "a sound, work-related reason" (screening for coronavirus is a pretty good one) and it's a requirement for every new hire, not just certain groups.
6. Worker wellbeing will take center stage
Covid-19 has pushed American workers to the brink of what the Washington Post calls a 'mental health crisis.' Cases of anxiety and depression are surging and clinics that are already underfunded are seeing an overwhelming increase in demand for services. As a result, experts predict we'll see a rise in substance abuse, PTSD and even suicide in the coming months.
In light of this, employers will face a new level of responsibility for the mental wellbeing of their staff. Worker wellbeing is tied to a number of factors that directly impact business, including performance, sick leave, turnover and stress-related compensation claims, not to mention morale. Companies that don't increase their focus on worker wellbeing risk being rocked by the negative consequences.
Resources to help employees cope with mounting stress and anxiety might include employee resource groups, training on how to work from home successfully, bringing in health specialists for Q&As, and offering ample paid leave. Starbucks, for example, has extended its mental health benefits and is offering therapy sessions to all U.S. based employees and their family members.
7. Demand for workers with cross-trained skills will increase
Skills-based hiring has been on the rise for many years now already, and it's only going to increase as companies strive to do more with less. We anticipate organizations will increasingly seek out candidates who can wear multiple hats.
Additionally, as machines take on more jobs that were once reserved for people, we'll see even greater demand for uniquely human skills like problem solving and creative thinking. Ravi Kumar, president of business consulting firm Infosys Ltd., summed it up perfectly in an interview with Forbes: "machines will handle problem-solving and humans will focus on problem finding."
8. Recruiting events will look a lot different
It's unclear when large-scale, in-person gatherings like job fairs will be able to resume, but it will likely be some time. In areas where the virus has seen mild to moderate levels of transmission, the CDC's current guidance calls for canceling gatherings of more than 250 people. In areas that have seen substantial levels of transmission, the CDC calls for canceling gatherings of any size.
We'll likely see most events move to a virtual model, which will not only reduce risk but significantly cut costs for those involved. This may open up new opportunities to allocate that budget to improve some of the other pertinent recruiting practices on this list.
9. Time to hire may change dramatically
We're always preaching the importance of minding your recruiting metrics, which can help you not only hire more efficiently but identify breakdowns in your recruiting process. Prepare for at least one key metric—time to hire—to be negatively impacted, and think through how its ripple effects will change the rest of your hiring practices.
For instance, how much does your cost per hire increase with every additional day it takes to get an accepted offer? Are there steps in the hiring process, like screening or onboarding, that can be accelerated to balance things out? Are there certain recruitment channels that typically yield faster hires than others that can be prioritized? These are important questions to ask as you analyze the pandemic's impacts to your hiring funnel.
Weather the Storm with Help From 4 Corner Resources
Though the situation we're living through is unprecedented, it presents agile companies with an opportunity to emerge stronger, more efficient and more competitive than ever. The team at 4 Corner Resources can arm you with a staffing program that contributes to your lasting success.
Rather than taking a one-size-fits-all approach to recruiting, our staffing experts learn your unique objectives and work to find candidates that will exceed your expectations in terms of skills, experience and culture fit. Each recruiter focuses on fewer requisitions than other agencies so they can spend more time giving each one the close attention it deserves.
Schedule your consultation to open the conversation about better staffing strategies today.