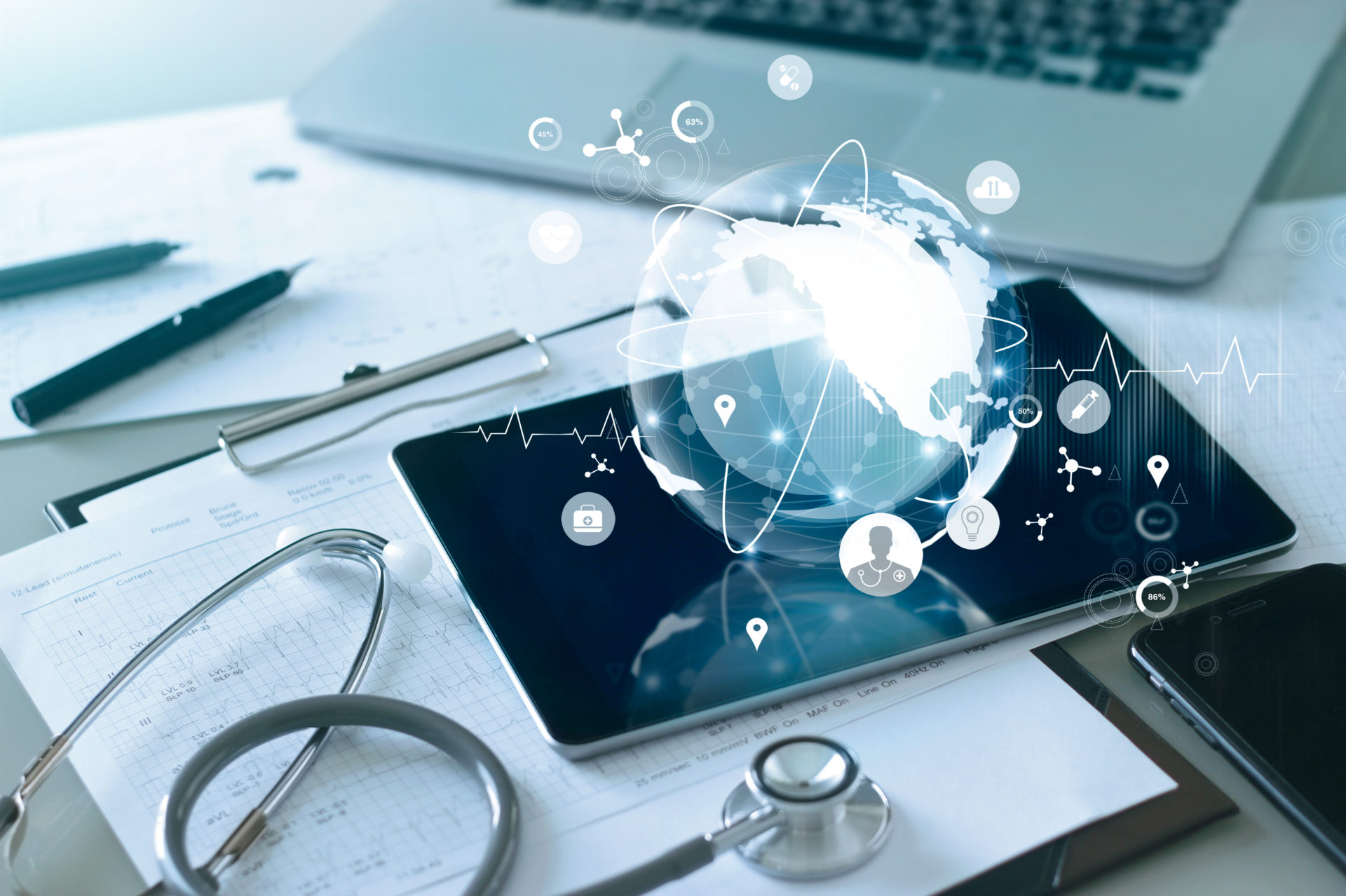 Between an acute skills shortage and an intensely competitive job market for employers, the stakes have never been higher for your healthcare recruiting efforts. The health services field has the longest average time to hire of any industry, with 23% of positions requiring an average of 112 days to fill. In the recruiting world, that's an eternity.
If you want to find qualified talent and beat your competitors to the punch in attracting them, zeroing in on the right sourcing channels is essential. But sourcing channels aren't created equally for every industry, especially when it comes to healthcare. Workers in the health and medical fields are a bit of a professional anomaly when it comes to where they look for jobs and how they conduct their job search.
To win the war for top talent in this fierce labor market, make sure your healthcare recruitment strategies include these six sourcing channels.
6 Leading Healthcare Sourcing Platforms
Healthcare-specific job boards
In a survey of 500 healthcare professionals by Glassdoor, online job boards were far and away the most popular channel for candidates to find out about job openings. 87% of the respondents surveyed reported using job listing sites in their search.
It's not enough to simply post your job opening to the regular laundry list of job board giants like Monster and Indeed, though. For healthcare recruiting, you need to narrow your efforts to include niche industry sites.
If you're looking to hire a physician, physician assistant, nurse practitioner or CRNA, try Heath eCareers. This outlet was created specifically to help professionals in these positions find career opportunities and other resources. With your paid listing, you'll receive 30 days of placement in front of the site's network of more than 800,000 members, plus inclusion in email job alerts and cross-posting on other relevant sites in the Health eCareers Network.
Another well-regarded healthcare job site is the JAMA Career Center, which is the official job portal of the Journal of the American Medical Association. Postings here cover a wide range of physician roles from emergency medicine to anesthesiology, all of which are subject to AMA vetting. JAMA offers a nice range of package options to suit your budget, from a basic classified-style job listing to featured job upgrades, multi-listing discounts and more.
If you need your healthcare recruiting efforts to reach not only medical roles, but technical and administrative ones as well, try CareerVitals. Billed as the 'largest healthcare job board,' this is the place to cast a wide net and reach a diverse pool of talent that's searching by position title and geographic location.
Facebook 
Though LinkedIn is the de facto social network for job seekers, many healthcare professionals either don't have a LinkedIn profile or don't check in on the platform regularly. They do, however, log into Facebook—not as candidates, but as regular users looking to stay connected with friends and family. We as healthcare recruiters can meet them there.
Use your organization's Facebook page as a place to build your employer brand. Company culture is of particular interest to healthcare job seekers. 66% of them said they would accept less money to work at a hospital or healthcare organization with a great company culture, while 56% said they'd take a pay cut to work somewhere that values helping people above all else. Use videos, photos and testimonials on your Facebook page to establish these core brand values.
You can also source talent directly by searching Facebook Groups (these require you to participate as an individual user rather than from a company account). Use Facebook's search function to find industry-specific groups in your area and request to join them. From there, you can post your latest job listings and keep an eye out for job-search related discussion among members. Just be mindful that each group has its own rules on what can be posted and may limit job listing posts to certain days or threads.
SEO
While some might not consider search engine optimization a traditional sourcing "channel," it's a healthcare recruitment strategy you can't afford to neglect in such a competitive market. Optimizing your careers page and role-specific pages according to SEO best practices will ensure that your listings come up when a candidate types in their desired job title and city.
Rather than listing all your open roles on a single 'Jobs' page, instead, dedicate a distinct page of your website to each job listing. This will help search engines to index it appropriately. Each listing page should display the position title, company name, location and posting date prominently. Use clear headings and bullet points to delineate the required skills and responsibilities. Keep the information descriptive yet concise.
Referrals
We've said it many times, but it bears repeating: referrals are the number one sourcing channel when it comes to producing hires, delivering 30% of hires overall and 45% of internal hires. They deliver an outsized return on investment, helping lower your cost per hire and time to fill.
What's more, referrals are an especially trusted sourcing channel among healthcare job seekers in particular. In the Glassdoor survey we mentioned earlier, friends were the second-most-popular way candidates heard about jobs (number one being job boards), while current and previous work colleagues were the number one and number two sources that professionals in the health services field turned to for more information when making a job decision.
Use referrals to fill your talent pipeline by building them into every phase of your healthcare recruiting funnel. Ask new hires for referrals as part of their onboarding process. New hires likely just came to you from another organization, so they offer a valuable network of outside contacts they've recently been close with. And, since they're feeling good about getting hired, they're likely to put in a positive word about your organization.
Train department heads to seek out referrals as part of their regular check-ins with team members. Because they interact more closely with their employees on a daily basis, they're much more likely to be able to draw qualified referrals than less familiar colleagues in HR.
Learn more about how to turn your referral program into a powerful recruitment tool here.
Professional associations
Professional healthcare associations bring together the best talent in the business for conferences, continued learning opportunities and events aimed specifically at career advancement. For recruiters, these associations present a range of options to engage membership in employer brand-building and talent sourcing.
Advertising within industry publications is one option. The American Dental Association, for example, has a Morning Huddle newsletter that's delivered to the inbox of more than 80,000 dentists every weekday. The American Association of Nurse Practitioners has multiple print publications that go out monthly and semi-monthly to members. Advertising in these publications is an ideal way to get your career opportunities in front of a targeted audience within your field.
Industry trade shows and conferences are another versatile option for healthcare employers to interface with talent. Hosting a booth at an organization's career fair will get you face-to-face time with active job seekers, while serving as the title sponsor of an event will help you ramp up name recognition and increase goodwill for your brand.
Partner with a healthcare staffing expert
Increase the effectiveness of your healthcare recruitment strategies by partnering with a staffing expert. Healthcare headhunters like those at 4 Corner Resources can give your organization a leg up in the ultra-competitive health services market. We help hospitals, private practices, insurance providers and more identify skilled employees that will meet your business goals and fit in with your company culture.
We have more than a decade of experience placing candidates in specialized roles like medical billing, utilization management support, pharmacy technician and provider operations technician. Our deep industry knowledge enables us to talk the talk with prospective employees and get an accurate gauge of a candidate's aptitude for success in your role.
We offer an extensive network of talent that spans the country and ranges from entry-level all the way up to the c-suite. We'll manage sourcing and screening, cutting down your time to hire and freeing up more of your resources for revenue-driving activities. To expand your sourcing channels with professional healthcare recruiting from 4 Corner Resources, contact us now to get started.