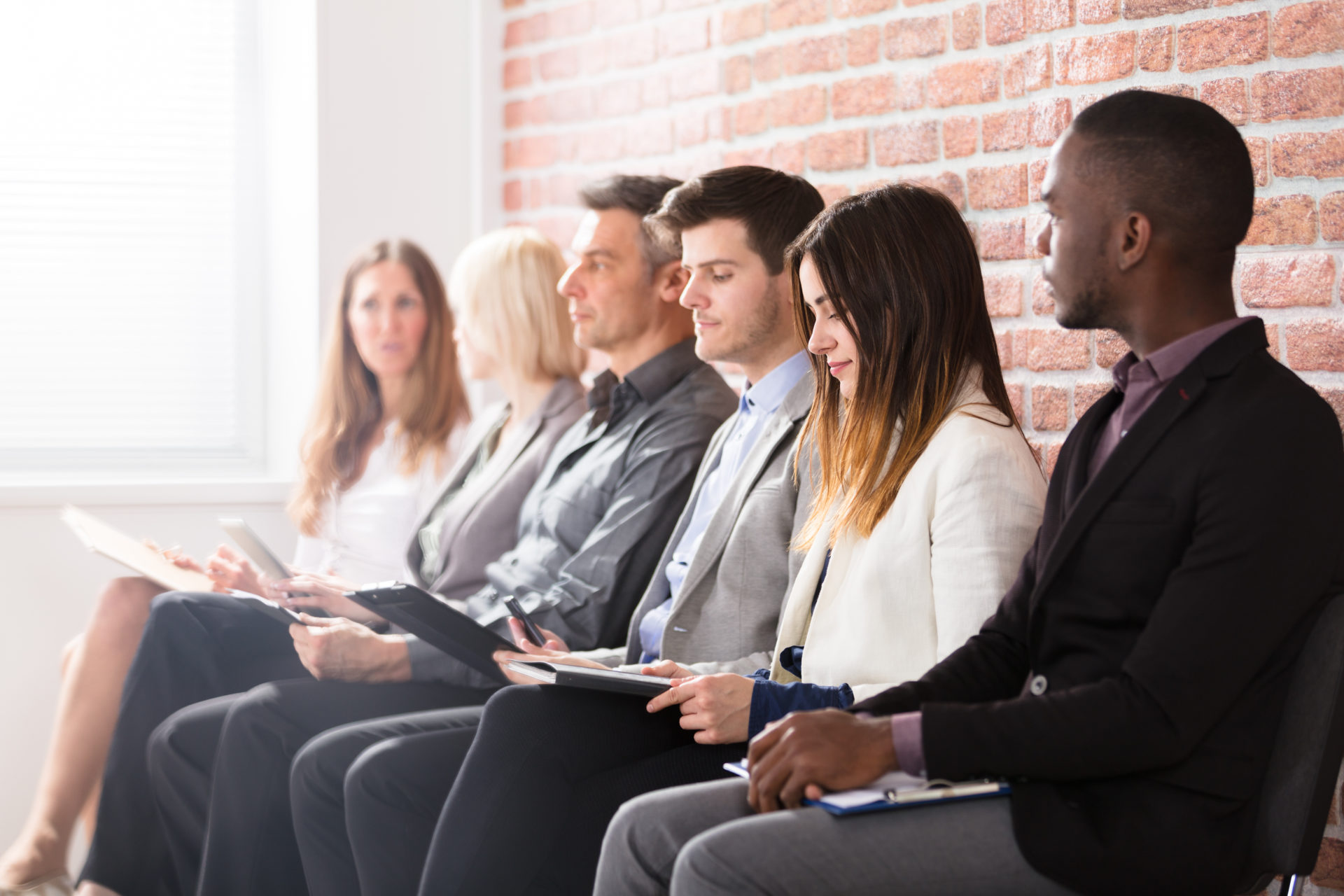 Employers are flooded with applications when they list an open position, especially right now. If you're looking for a new job, standing out from the crowd can feel impossible… but it doesn't have to be.
We're a professional staffing firm with more than a decade of experience helping candidates like you find and win lucrative positions in a range of industries. We compiled our best tips to help you not only stand out when you're vying for the job you want but more specifically, land the one that's the right fit for you.
Increase Your Chances of Getting Hired with These Tips on How to Get a Job
Tip #1 for How to Get Hired: Keep Your Resume Up to Date
While this is an essential function for job seekers, it's also an important task for people who aren't actively searching for a job. If you want the best opportunity to get the job you want at any point in the future, it means keeping an up-to-date record of what you do in your current position and past jobs to showcase your knowledge, expertise, and experience.
Tip #2 for How to Get Hired: Network at Professional and Industry Events
Another method of working to get the job you want involves rubbing elbows with industry professionals and hiring managers to develop professional relationships. Sometimes, showing up is all it takes. It's also vital that you dress and act accordingly for each situation (don't wear a pair of jeans and a t-shirt to a professional event!). Dress for the job you want, not the one you have.
Some other things you should do include:
Doing some homework ahead of time. Figure out who might be there so you can research the event's participants and see if there is anyone you may want to speak with.
Bringing business cards with you, as well as copies of your resume just in case someone wants to see it.
Take the initiative to introduce yourself and do not wait for someone to approach you.
While these things may not outright land you a job offer at the event, it helps to keep you top of mind with recruiting managers and department heads. This way, when positions in your area of expertise become available within their respective organizations, they are more likely to think of you.
Tip #3 for How to Get Hired: Lead with Confidence
How you present yourself while searching for a new job can make a major impact on whether you become a serious contender for an open position. You need to put your best foot forward. This means presenting yourself in a positive, upbeat manner (e.g., be conscious of your facial expressions, tone of voice, body language, how you dress, etc.). This is all the more important as many interviews move from in-person to video conference.
Even if you never expected to search for a new job and are feeling down on the inside, you need to put a brave face on and portray enthusiasm about locating your next career. Set yourself apart by expressing the value you offer to employers. Avoid discussing your "current situation" or mentioning the amount of time you've been unemployed. Employers want to see and hear confidence. They don't want to hear a drawn-out explanation of how difficult life has been since you were let go.
Tip #4 for How to Get Hired: Brush Up Your LinkedIn Profile
Many recruiters and hiring managers utilize LinkedIn to review professional talent. This is why it is imperative that you are not only on LinkedIn but active. Make sure your bio page is filled out completely and includes unique facts and experienced in your background to help your profile stand out.
Tip #5 for How to Get Hired: Catch Up with Old Contacts and Connections
Getting the right job often has nothing to do with luck. One of the most overlooked ways to find a job exists within your realm of contacts. Dust off your old book of contacts and schedule a coffee meetup with previous coworkers, employers, or even old classmates. Take the time to catch up and see what is going on in their personal or professional lives. Then, be sure to let them know you're interested in or are looking for a new job.
Your contact's employer may be looking to hire someone with your talent or skill set, or they may know someone who is looking to hire someone with those key attributes. Either way, it helps put you on their radar.
Tip #6 for How to Get Hired: Listen to Others and Be Other-Centric
You can set yourself apart from others by simply listening to others. Go a step further and ask what you can do for others before asking for advice or help. You will be amazed at how other-centric individuals often wind up setting themselves apart and having many more doors open to them.
Tip #7 for How to Get Hired: Be Honest and Transparent
Be transparent and honest about your experiences, skills, and knowledge. Don't mislead or embellish your qualifications. For one, this ensures that a hiring manager or recruiter will understand your professional skills and expertise. Second, much of this information will be verified as part of the hiring process, so it's best not to lie. Being honest and transparent also helps to prevent you from getting hired to a position for which you are not qualified — which can result in you getting fired or laid off down the road.
Tip #8 for How to Get Hired: Find Opportunities to Volunteer
Unsure of how to get a job by volunteering? The truth is that a frequently overlooked avenue to get your dream job involves being selfless and volunteering your time with local, national, or special interest groups or organizations.
For example, volunteering your time in a soup kitchen or building homes for an organization like Habitat for Humanity may place you in a situation where you find yourself volunteering alongside someone who may be your next manager or CEO. Furthermore, volunteering is also a great resume builder and shows that you are invested in others and the local community as a whole.
Tip #9 for How to Get Hired: Apply for Specific Jobs — Not Everything You Can Find
A common mistake that some job applicants make is applying for everything they can find. In some cases, it is a move of desperation because they need to find something — but that also means that they will end up finding something and not necessarily the job they truly want or one that is right for them.
Instead, focus specifically on the jobs for which you qualify and will provide value to the prospective employer. You'll not only increase your chances of being selected for an interview, but you'll also be happier with the end result because you'll get the job you want rather than working a placeholder job.
Tip #10 for How to Get Hired: Target Your Cover Letter and Resume for Each Job Opportunity
Cover letters are often a key contributor to a candidate receiving a request for an interview. Your cover letter is your opportunity to tell a compelling narrative — to highlight the reasons why the employer will want to hire you and to answer some of the questions the hiring manager may want to ask.
Your cover letter should be tailored for each job and should answer questions about why you want to work at their company, what experiences help make you the best candidate, and even share examples and statistics from pertinent successful initiatives that you were responsible for or involved in achieving.
Tip #11 for How to Get Hired: Practice Your Interview Skills and Interview Question Responses
When you get your dream job interview, it's essential that you are as prepared as possible. A professional recruiter can help you prepare for the interview by informing you about the position, what to expect of the interview process, and provide some insights about the employer.
Beyond this, though, it's essential that you take the time to exercise your interview skills and rehearse some interview question responses. While you may not know what they are going to ask, you can at least anticipate some of the questions and practice your responses so you aren't trying to come up with answers to every question on the spot.
We highly recommend practicing your answers out loud, not just jotting down notes. Why is this important? For example, in a video interview (or especially a phone interview), the interviewer has limited cues to read how you're responding—the majority of their impression of you comes from your spoken voice.
Set yourself apart by being articulate and expressing your views clearly. Always think of how you can show value to a potential employer and include your relevant accomplishments in your conversation. Also don't forget to include a call-to-action such as "When can I meet with the hiring manager at the company?" or, "It would be great to meet for coffee to discuss the position in more depth."
Tip #12 for How to Get Hired: Passively Look for New Jobs
Even if you don't need a new job right this minute, it's good to keep your options open and to stay informed about open jobs within your industry. By following our previous recommendations of keeping your skills, certifications, and resume up to date, you'll be ready should a recruiter reach out to you about a position for which they think you may qualify.
And, should you find yourself in the unenviable position of being laid off or fired, you'll already be in-the-know about some of the available jobs within your industry.
Tip #13 for How to Get Hired: Follow Up the Right Way
After a job interview, make sure you follow up with the company and show your appreciation for their time and the opportunity to be considered for the position. This is another simple action that many people ignore, yet can really help bolster your chances of landing the job.
Tip #14 for How to Get Hired: Work with a Recruiting Firm
4 Corner Resources (4CR) is an award-winning staffing agency headquartered in Orlando, Florida. We serve large and small businesses — including Fortune 500 companies — throughout central Florida and across the United States. Our professional recruiting and staffing solutions serve clients across a variety of industries everywhere from New York City to Los Angeles.
Discover how to get a job — or, more specifically, get the job you want — by partnering with a professional recruiter or headhunter. Contact our team of recruiting and staffing experts today to get started.