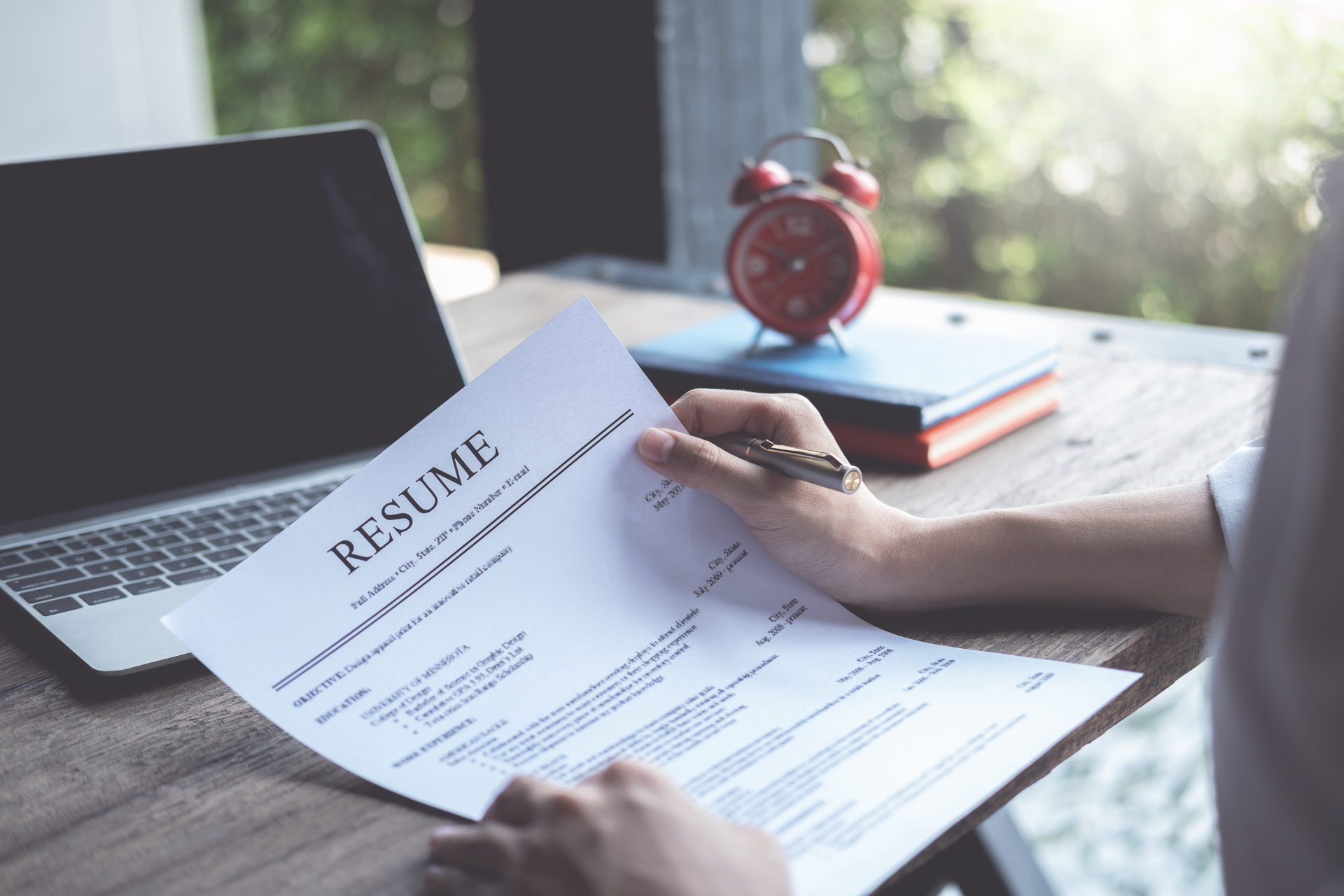 It's time to find a new job, which means you need to polish up your resume. Or, maybe you want to start fresh! As the years go on, resumes change, but one thing stays the same. They need to look and sound professional. Resume writing is a true art, and unfortunately, many people fail at it. When recruiters and hiring managers are reading hundreds of resumes a day, it's not enough to have a good resume. You have to stand out from the crowd. According to a CareerBuilder survey¹, "Two in 5 HR managers initially spend less than a minute looking at a resume, 19 percent less than 30 seconds."
If you feel like your resume isn't up to par, you're not alone. Lots of people struggle with crafting a successful resume. But the good news is that there are a ton of resources out there to help you! Not sure where to start? No worries. We've done the work to find the best resume writing resources that every professional needs to know about.
The Best Assets To Use When Crafting Your Resume
1. Monster's How To Write A Resume
If you're at a loss of where to go when it comes to starting your resume, checking out Monster's article² about how to write a successful resume is a great place to start. Not only do they have worksheets that you can use to get all your information down, but they also link out to their articles about resume strategy, keywords, and more.
This is the best resource for writing a resume if you aren't sure where to start. However, it can be a bit overwhelming! There is so much information offered that you may feel like you can't absorb it all. Pick one or two articles from each section and try to create your resume based on that.
2. GCF's Resume Writing Course
Sometimes, learning in a structured environment is best, and with GCF's free resume writing course³, you can do just that. There are 12 separate modules that you'll work through to find out why resume writing is important, what should be included on every application, and the best tips for crafting a successful, stand-out resume that every employer will want to read.
You get to take this course at your own pace, and you can begin whenever. After the 12 modules, there is a quiz for you to take to really test your knowledge. With this free resource, you'll be writing stellar resumes in no time.
3. The Interview Guys' Resume Format Guide
As important as the resume information is, you also need to have a great format to stand out. Formatting does change as time goes on, but The Interview Guys⁴ stay up to date on all the latest trends and information. With their resume format guide, you'll be able to organize your job experience and skills in a way that allows employers to easily browse through your history.
They know the challenge of crafting a great document to send to employers. While it seems like it should be the easiest thing in the world to write, it's not! And if you do it incorrectly, your dream employer may pass you up. The Interview Guys want to make sure that doesn't happen to you.
4. Job Hunt's Resume Samples
One of the greatest resume writing resources is Job Hunt⁵, as they show you multiple resumes. Their advice? Make sure to have multiple versions of the same resume. We love this advice, as not all resumes are created equal. Different industries will have separate requirements, and you should always rearrange and add or take away information based on the job that you're applying for.
At this website, they show you multiple versions of the same resume so you can get a feel and understanding of what yours may look like when you create multiple versions of it. They also go through challenging things and show you how to get around them, like if you are trying a career change or if you have a lapse in employment.
5. Grammarly's Grammar Checker
The last thing you need on your resume is a spelling or grammar error. If you get past the thirty-second mark with an employer, you should be in a good position, unless your resume has errors. Unfortunately, this is more common than we think. You get so caught up in the wording and formatting of crafting a perfect resume that you often forget to check for grammar and spelling errors! Grammarly⁶ is completely free and will allow you to dive deep into your resume and find those errors with little to no effort. Before sending it out to any potential employers, make sure to run it through Grammarly.
Contact 4 Corner Resources' Recruiters For More Help
Our top-rated recruiters can help connect you with employers looking to hire individuals just like you. With years of experience recruiting top candidates, we're here to help you stand out from the crowd. Whether that is helping you craft a cover letter that gets results or giving you tips on how to sell yourself in an interview.
Contact us today and we will match you with a recruiter!
https://press.careerbuilder.com/2017-09-14-75-of-HR-Managers-Have-Caught-a-Lie-on-a-Resume-According-to-a-New-CareerBuilder-Survey
https://www.monster.com/career-advice/article/how-to-write-a-resume
https://edu.gcfglobal.org/en/resumewriting/
https://theinterviewguys.com/best-resume-format-guide/
https://www.job-hunt.org/free-sample-resumes//
https://app.grammarly.com/