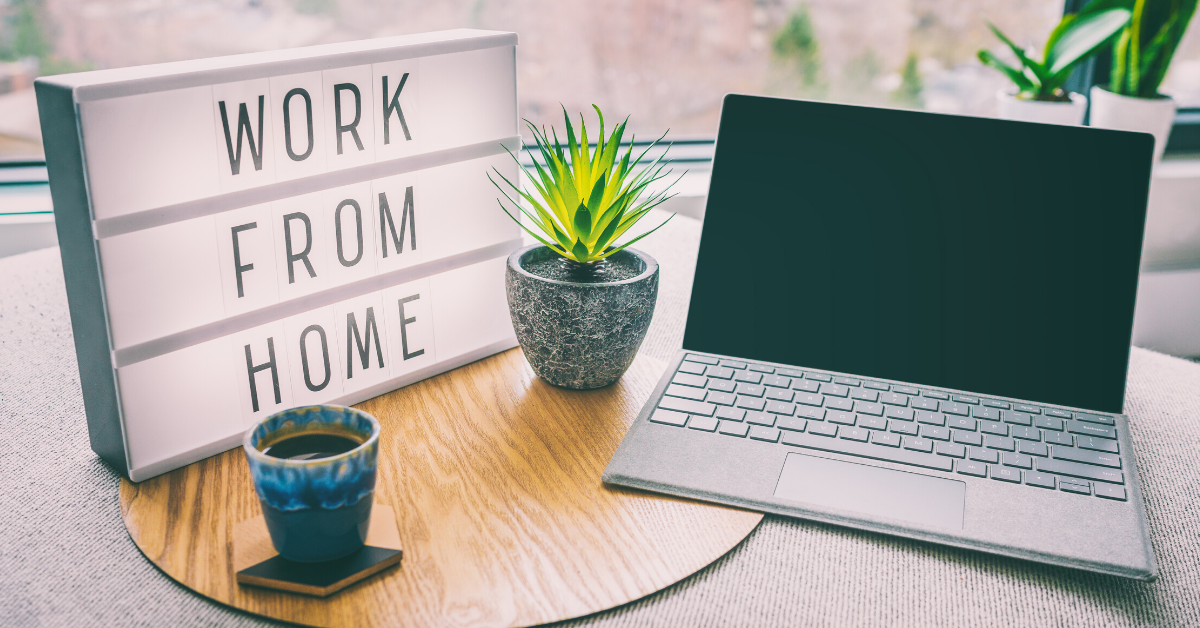 More and more people are doing their jobs without ever setting foot in an office. The number of people who telecommute has grown by 159% since 2005, and that doesn't account for self-employed people who work from home either full- or part-time. As of 2019, the number of freelancers in the U.S. is just shy of 60 million, or about 35% of the workforce.
With millions of businesses forced to shutter their brick-and-mortar locations due to the Coronavirus pandemic, we'll no doubt see remote work numbers climb even higher in the months to come—and perhaps even for several years as businesses realize the advantages of having a remote workforce.
If you're looking for a job you can do from home (or anywhere), here are 11 of the best remote jobs on the market right now.
The Top Remote Jobs on the Market in 2020
1. Customer Service Agent
The customer service industry was one of the earliest adopters of remote workers, staffing call centers with offsite agents around the world. Now, customer service goes beyond just answering phones; companies are striving to meet their customers on every channel possible, including live chat, email and social media. Remote workers play a key role in ensuring each of these channels are manned and inquiries on them resolved efficiently.
With customer service becoming more of a business priority, more companies are bucking the offshore call center trends of the 90's and 00's in favor of fully US-based agents, which presents a great opportunity for remote workers domestically. If you have background in retail, communications or other public-facing fields, you might be a good fit for a remote customer service job.
2. Virtual Assistant
No matter what industry you're in, a large portion of business takes place online. Upper level executives in fields from finance to fashion make use of virtual assistants to help manage their calendars, respond to emails, post to social media, file digital documents, you name it. According to market reports, virtual assistants are in high demand, with thousands of listings on platforms like Upwork, Guru and Freelancer.com.
A good virtual assistant is detail oriented, responsive and thrives on organization. If this sounds like you and you're fluent in mainstream software programs like Word, Excel, and G-Suite, a virtual assistant role might present the perfect opportunity to work from anywhere.
3. Graphic Designer
It's typical for graphic designers to work with many different clients without ever physically visiting their headquarters, which makes graphic design one of the best remote jobs. Graphic designers create visual concepts for digital assets, like websites and social media posts; physical collateral, like business cards and mailers; and even media campaigns like television ads.
To work successfully as a remote graphic designer, you'll need to be able to stay on top of lots of different deadlines at once, many of which are often in flux. You'll also need to have a skill for taking a client's ideas and transforming them into visual form in a way that achieves the campaign's goals. Most importantly, you'll need a strong portfolio of work to use to land clients.
4. Developer
Software developers are one of the most in-demand positions in the workforce. According to the Bureau of Labor Statistics, the market for developers is expected to grow by 21% by 2028, much faster than the average growth for all industries. Being a developer is one of the top paying remote jobs, with a median pay of around $51 an hour or $105,000 a year.
Developers may work on building software, websites or apps using one or several coding languages like Python, JavaScript or Ruby. While a degree in an area like computer science can be helpful, in this field there are ample free online resources that can help ambitious learners become proficient in coding without formal training.
5. Content Marketer
Content marketing is a relatively new field, but it's one that has exploded over the past decade. It's an umbrella term that covers the planning and creation of content for numerous channels, including social media, blogs, email newsletters and more, on behalf of a brand. According to a survey by Smart Insights, content creation is far and away the number one content-related task companies outsource, which makes it one of our top remote jobs.
Content marketers should be able to think strategically about how to use content to build value for an audience while simultaneously driving results for an organization. You'll need to collaborate with graphic designers, copywriters, sales personnel and members of leadership, so being a strong communicator is key to success in this remote role.
6. Sales
Not all remote jobs are done in front of a computer. Sales is one industry that allows you to work remotely via phone or in-person calls. If you're good at it, it can be quite lucrative; the top earners in sales roles bring in over $100,000 a year.
This is one of the best remote jobs for people who are ambitious, outgoing and not afraid of hearing 'no' over and over before closing a deal. Remote sales jobs are available in industries of all kinds, from software to solar panels and everything in between.
7. Teaching
Whether you're a certified teacher looking to make some extra money or someone with a niche skill looking to share it with others, online teaching can be a promising source of remote work.
Some remote teaching jobs are with virtual schools that take traditional K-12 curriculum online, like K12.com. Others, like VIPKid, enlist fluent English speakers to teach the language to kids overseas. Still other remote teaching jobs come directly from parents hiring private tutors to give extra help to kids in subjects where they're struggling. Then there are DIY platforms like Udemy that allow anyone with a computer to set up online courses in the topic of their choice.
The bottom line is that if you have a skill and know how to help others learn it, you can make a living via remote teaching.
8. Medical Billing and Coding
Every time a doctor sees a patient, someone must see that the visit is properly coded, processed and billed to the appropriate payer. That person is a medical biller or coder. Medical billing and coding is one of our top remote jobs if you're looking for flexibility or want to work outside the typical 9-to-5 office hours.
To become a medical biller or coder, you'll need a special certification like certified coding specialist (CCS) or certified professional coder (CPC0. You may also need an associate's or bachelor's degree in health science or a related field, though this isn't always required.
9. Accounting
They say only two things in life are certain: death and taxes. As long as there are taxes, people will need accountants. BLS data puts the median annual wage for accountants around $70,000 a year, with consistent growth projected over the next decade.
While a large segment of accountants help people and businesses with their taxes, remote accountants can also be a resource to help small businesses with standard bookkeeping needs. You can find full-time remote accounting work as an employee of a company or as an accountant-for-hire who works on a freelance basis with many different clients.
10. Social Media Management
A social media presence has become a must-have for modern brands, and yet many small businesses are too strapped for time to manage it with any consistently. If you're wise to the likes of Facebook, Instagram, Twitter and TikTok, you may have a calling as a remote social media manager.
A social media manager strategizes, creates and schedules social media posts on behalf of companies or individuals. You'll be responsible for fielding inquiries, engaging with followers, analyzing what type of content performs best and tracking the results of your efforts. If you're creative and excel at working independently, this could be a compelling remote job for you.
11. Consulting
If you're a professional with a successful track record of experience in your field, a transition to consulting can be one of the top paying remote jobs. Consultants work with companies in an advisory role, providing guidance in areas of business like management, marketing, security and IT.
To become a successful consultant, you'll need strong networking skills to connect with potential clients. You'll need to either have some marketing know-how to attract and close prospects or hire someone to serve this function for you. A diverse professional network is also a plus and will help you land your first remote work clients.
Find Your Next Great Job with 4 Corner Resources
If you're struggling to find a new job, want to make a career switch or just aren't sure about the next step to take in your career, 4 Corner Resources can help. We have more than a decade of experience matching professionals like you with the best remote jobs around the country. Our staffing experts will help you zero in on positions that suit your skills and meet your requirements, whether full-time, part-time, temporary or contract-based.
Browse our job listings now by clicking here or send us your resume to start getting matched with open positions today.