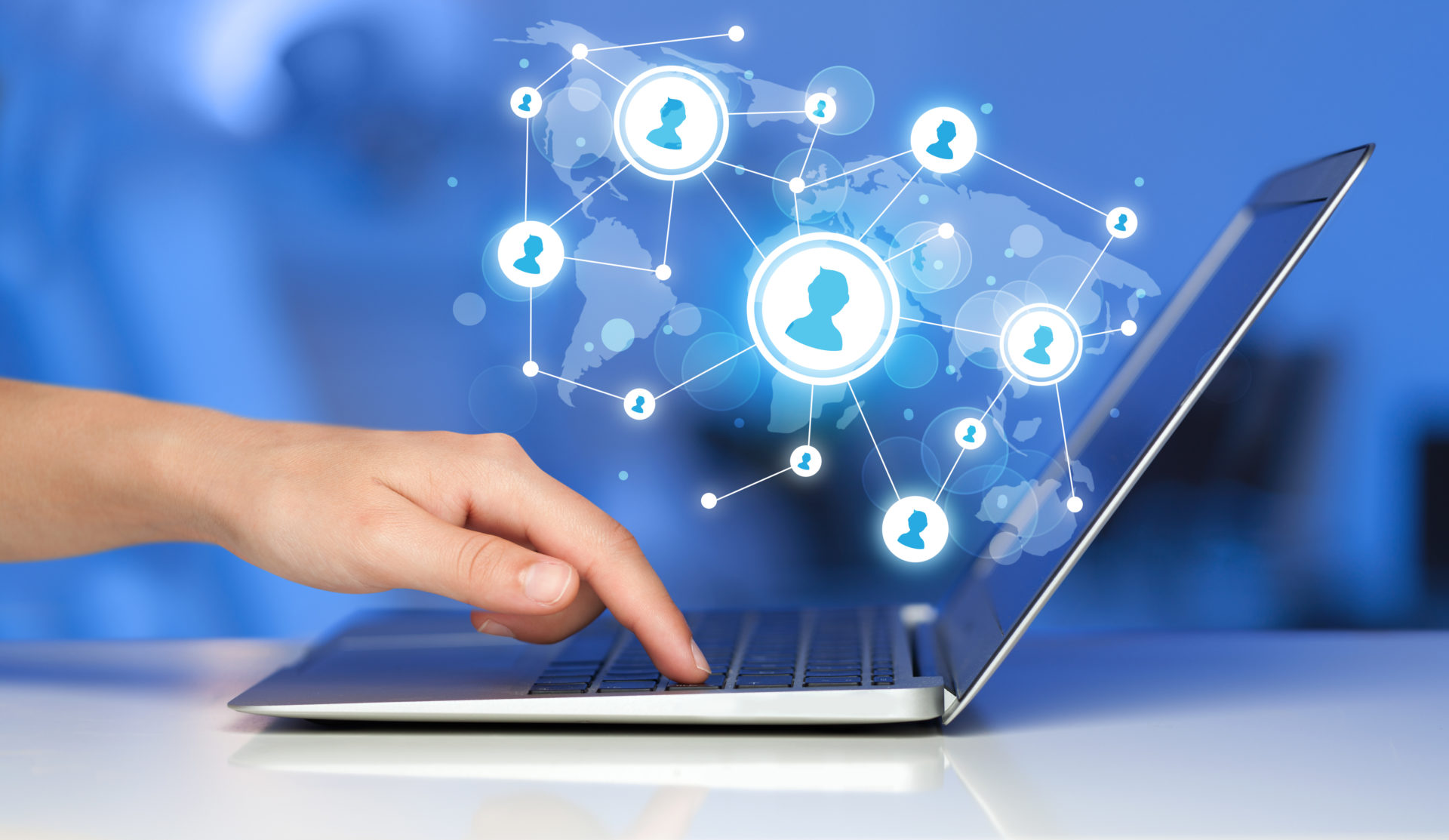 LinkedIn is a powerful search engine that can serve as the most useful social media forum for business professionals, as long as they maximize its' potential with a captivating profile page.
Sure, LinkedIn is similar to Facebook in that it offers an easy way to reconnect with former colleagues and old high school or college buddies. Discovering and leveraging LinkedIn's advanced features, however, can help you build your brand, increase lead generation, perform market research and expand your national and even global network.
Increasing your daily involvement in LinkedIn is essential to making the most of your account. Devote a half-hour and select a specific focus, whether it be growing your network, contributing to a discussion, responding to your contacts' posts or publishing your own content.
To grow your brand and generate leads through LinkedIn, an ideal starting point is developing an engaging profile that is optimized with keywords and language that is relevant to your industry.
There was a time when many LinkedIn members treated their profile as an online resume. Concise. Professional. Boring. LinkedIn has evolved as a vital forum for building your personal brand, generating leads for new business or job opportunities, building relationships, and establishing yourself as an expert source in your profession. Since this social network was created to connect professionals with other professionals, you are unlikely to accomplish your objectives if your profile reads like ingredients on the back of a box of pasta (as in, boring and lacking superlatives and accomplishments). Consider your LinkedIn profile as the ultimate business card, elevator pitch, and branding tool. Present yourself with pizazz – professional pizazz!
From profile optimization and SEO to content posting and engagement, you can transform your LinkedIn profile into a finely-tuned brand-building and lead-generating machine by implementing these tips:
Enhance Your Profile's Curb Appeal
Optimize your LinkedIn profile beginning with your headline, summary, and experience sections. Your profile and cover photos sections are equally crucial. Just as homeowners strive to enhance their house's curb appeal, you will benefit from doing the same with your LinkedIn profile's aesthetics.
For your profile photo, having a professional, high-quality image that highlights your business and personality is important. Grainy headshots are not a sign that you are serious about your LinkedIn branding. Post a clear image with a close-up of your face, a simple background, appropriate attire, and a smile. Some industries warrant professional attire (like a suit and tie) while other industries are more conducive to a casual appearance. The key is to present yourself in a way that appeals to your target audience.
For your LinkedIn profile cover photo, consider creating a custom image that features a professional background and relevant copy. Use your background image to position yourself as an authority in your field. If you are a professional speaker, for example, use an image from one of your speaking engagements. Add a tagline that informs visitors of what you do and who you serve. You can include your website's URL and even social media handles. A visually appealing backdrop image and contact information are also useful.
First impressions matter, and an attractive profile photo and cover image convey that you are a respected expert in your industry.
Create Compelling Profile Content
LinkedIn updated its algorithm in February 2018, and it now rewards content creators who share content in a variety of ways. These methods include long-form articles, short updates, and videos. It is beneficial to incorporate a mix of original content and sharing copy from other members and sources as well, since that will generate more exposure in the LinkedIn feed.
For short updates, be personable and write as if you are having a conversation. Write in the first person and showcase your personality. Speak directly to your target audience. Remember that consistency is king, as is relevance. Update your LinkedIn status regularly with interesting content. Provide value to your target readers. Posting regularly on LinkedIn generates more visibility on the site.
Write a Captivating Headline
LinkedIn provides around 120 characters of space for your headline, which is the line of text directly beneath your name on your profile. This is where you tell people who you are and what you offer.
An effective LinkedIn headline will include a variety of SEO keywords and creative copy. Be specific about what you do. The goal is for readers to further explore your profile after seeing your profile photo, cover image, and headline.
If writing is not your forte, consider hiring a professional copywriter for your headline and your entire profile.
Generate Attention with Your Summary Section
Your summary section, or your About section, is also a place where LinkedIn keywords are valuable. You have 100 words of space, which is ample enough to optimize the content.
The summary section represents an opportunity to give a compelling elevator pitch. Focus on what your expertise brings to the table. Include keywords that your target audience will use in their own searches.
In your summary section, you can further entice readers by describing more about you or your business, and the services you provide. It is similar to an About page on a website.
Keep in mind that the Summary section should be geared towards your target audience. What are prospective clients, customers, or employers interested in regarding what you do and how you can help them?
Don't Slack Off in Your Experience Section
The Experience section in your LinkedIn profile is another space to enhance with SEO keywords and engaging copy that impresses prospective clients or employers. Yet, in many cases, professionals who create LinkedIn profiles that feature a visually pleasing profile photo and cover image, a witty and relevant headline, and an enthralling Summary section somehow revert to boring resume copy in the Experience section.
Write each job description in the Experience section by highlighting what you learned from the company and the results that you generated. Be conversational and natural instead of listing a menu of bulleted items. Write in layman's terms, meaning that it is best to avoid industry jargon and acronyms. Just as you would in a resume, be relevant. If you are a restaurant publicist, it is not necessary to mention that you played the trombone in your high school marching band.
Implement SEO – LinkedIn SEO
LinkedIn SEO is different than general SEO (search engine optimization) since keywords that visitors input to find prospective employees, businesses, and information on LinkedIn are not the same as what people type into Google.
LinkedIn is a social media forum, but it is also a search engine. Users typically type shorter descriptions, though. For example, instead of "law firms for businesses," visitors opt for "lawyer" or "attorney."
To determine what keywords to include in your LinkedIn profile, perform keyword research just as you would if you were looking for keywords for your company's website. Search for short, broad terms related to your services. Use LinkedIn's search box. If you are in real estate, type in "Realtor" or "real estate agent." This will pull up the profiles of existing connections, and people who are not connections.
This process shows which keywords are being used in other profiles in your industry, and how those profiles rank in LinkedIn for those terms. This is a guide for choosing relevant keywords for your profile.
The best places to add keywords in your LinkedIn profile is the:
Headline
Summary
Experience section
Recommendations
Skills sectio
Skills
Your LinkedIn profile is also a place where you can list skills that demonstrate your niches. This is an ideal area to include target keywords. Three skills appear visible, and then you click on "Show More" to see the rest of the skills. Feature your three strongest skills first.
Recommendations
Perception is reality, and that is certainly true for your LinkedIn profile. LinkedIn allows you to receive recommendations from clients, co-workers, and managers, which can serve as a valuable sales or job-search tool. Make it a habit to ask clients and peers for public feedback on your LinkedIn profile. Be readily willing to write recommendations for others, too.
Grow Your LinkedIn Network
When you look to expand your network on LinkedIn, you see first-degree connections, then second-degree connections and others.
You can expand your network of LinkedIn connections by reaching out to friends from high school and college, former colleagues, previous employers, mentors, and professionals in your industry. You can even import customer email and email marketing lists and synchronize contacts with your LinkedIn profile. This provides a foundation for looking at mutual connections who are relevant to add.
When you invite a new connection to join your network, send a personalized message introducing yourself and why you want to connect. This fosters credibility and trust.
Conclusion
Perhaps you are new to LinkedIn. Maybe you created a profile years ago and forgot about it. You might periodically visit the site, or you're someone who is already very active on the site. Regardless of your profession, to maximize all of networking powers, optimizing your LinkedIn profile is essential for your success.
Key Takeaway
4 Corner Resources (4CR) is an experienced and innovative leader in helping companies like yours find skilled and qualified team members for your vacant positions.
At 4 Corner Resources (4CR), we offer staffing solutions for businesses of all sizes – from startups to SMBs and large corporations throughout the United States. Our knowledge and passion for what we do, and our flexible terms and conditions, set us apart in the world of headhunting and recruiting.
If you need help identifying the right candidates for your vacancies, we welcome the opportunity to connect! We're on standby to help you transform your workforce and find the ideal candidate today!