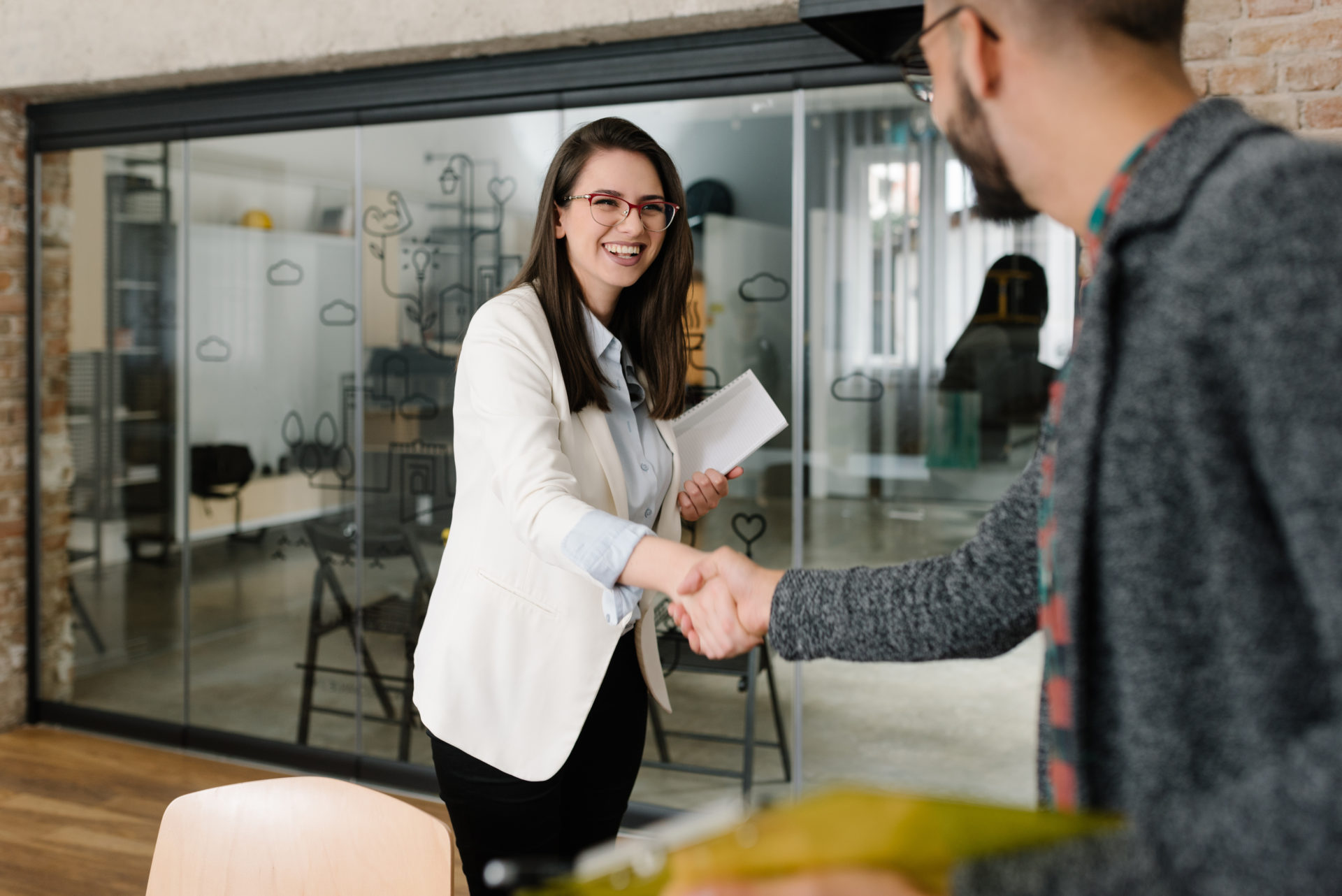 Looking for a new legal job, whether it is an associate position or a paralegal position, can be a daunting and overwhelming task. There are often many options to consider. There is plenty of prep work (e.g., updating your resume and preparing for interviews). Depending on where you are in life, such as if you lost your previous job suddenly, the stakes can be quite high. The entire process can wind up being mentally and emotionally exhausting.
Enter a legal job headhunter.

Although the idea of using a legal job recruiter is sometimes overlooked and not considered, a skilled recruiter can be an invaluable asset when you are looking for a new job in the legal profession. Below is a list of some of the major benefits of working with a recruiter.
Benefit No. 1 – A Legal Job Recruiter Has Keen Insights on the Legal Job Market
Are you aware of current hiring trends? Do you know how long it usually takes someone with your skills to find a new job? Do you know all of the law firms that are looking to fill positions that match your skill set and background? Legal job recruiters do. They in tune with staffing and hiring trends and can help you have a much better idea of what to expect throughout the hiring process.
Benefit No. 2 – A Legal Job Recruiter Can Assist in Updating and Improving Your Resume
A bland resume can easily get lost in the shuffle of job applications in a hiring manager's inbox. You want your resume to stand out and ensure you get a callback. Depending on the last time you actually looked for a job, your resume might be outdated. It may need to be fine-tuned to match the needs of the law firm or company you want to work for. No matter what work needs to be done on your resume, a recruiter can help.
Benefit No. 3 – A Legal Job Recruiter Can Assist You in Preparing for Interviews
Along with polishing your resume, recruiters and headhunters can also polish your interviewing skills. An interview is your chance to make a great first impression on your potential employer, and you want to make sure you've got all the bases covered. A recruiter can help you know what questions to expect, clue you in to the sort of interpersonal skills they might be looking for, and give you tips on things that you might not have thought of on your own.
Benefit No. 4 – A Legal Job Recruiter May Have Access to Job Openings You Are Not Aware Of
Legal job recruiters are almost always going to know about more job openings than you would be able to find on your own. Not all jobs will be posted on online job boards, and recruiters can help you discover those hard-to-find open positions. Likewise, companies that work with recruiters are likely to give priority to candidates that recruiters suggest. In other words, when you use a recruiter, you practically have a foot in the door from the beginning.
Benefit No. 5 – A Legal Job Recruiter Can Save You Time in Your Job Search
Searching and applying for legal jobs can be time consuming and stressful. A legal job recruiter can zero in on your particular skill set to find a job that is a perfect match for you. Plus, if you're working at your current job while trying to find a new job, you're short on time from the get go. A legal job recruiter allows for more efficient job hunting and gives you someone to share the workload with.
Benefit No. 6 – A Legal Job Recruiter Has Your Best Interests at Heart When Searching and Applying for Jobs
Legal job recruiters are, most often, hired by law firms and companies looking for a new attorney, paralegal, secretary, administrative professional, and all other open positions within the firm. That does not mean, however, that they will fill any position with any employee. They want to deliver exceptional results to their clients (i.e. the law firm or company); they will do everything they can to fill each open position with an employee who is a great fit for the position. This ends up serving you as well, as you're more likely to end up with a job where you will excel and that meets your needs.
Benefit No. 7 – They Understand Your Worth in the Marketplace
Recruiters are able to bring a vast quantity of information to the table, including how much someone in your position, with your skill set and experience, should be making. This can be invaluable as they can help you make sure you are compensated appropriately. For example, if you are an attorney looking to lateral from a large law firm in Tallahassee to a large law firm in Jacksonville, a recruiter can make sure you receive the appropriate "market rate" or higher for your new position, rather than you taking the risk of being offered a below-market compensation package.
Contact a Skilled Legal Job Recruiting and Staffing Agency Today
As you can see, a legal job recruiter can save you a great deal of time and ensure you land a job that fulfills you professionally. Working with a recruiter is one of the best, most efficient ways to find a legal job that will be a great fit for you in the long-term. If you are considering hiring a recruiter, contact 4 Corner Resources. We are a nationally-recognized recruitment and staffing agency that helps employers, including legal professionals, locate their desired positions in the legal marketplace. Headquartered in central Florida, 4 Corner Resources continually ranks among leading Orlando staffing agencies.  Contact 4 Corner Resources today to start a discussion if you are looking for a new legal career or are hiring a replacement for a vacant position within your law firm or other organization.